Chris Appleton, Jennifer Lopez's hairstylist, recently shared a tutorial for the perfect Hollywood blowout.
To test it, all you need are a blow dryer, a round brush, and large velcro rollers.
One editor tried the tutorial and is sharing her results.
Chris Appleton is truly a master of his craft. Known as a hairstylist to some of the biggest names in the business (you know, Jennifer Lopez, Kim Kardashian . . . ever heard of them?), he's also responsible for some of the trendiest styles we've seen re-created hundreds of times by people (like me) over the last few years. I stalk his social media feeds regularly, because he's not one to shy away from sharing a fun hair hack or an easy tutorial, and he never disappoints.
Appleton is the reason I know how to do the perfect slicked-back bun, and he's also to thank for my ponytail always looking bouncy and full despite my hair being thin AF. When I saw that he'd recently shared a tutorial on how to get the perfect Hollywood blowout, I watched it immediately. Although I'm a true middle-part stan, lately, I have been wearing my hair parted to the side more and surprisingly like how it looks. (If you know me IRL, this is shocking news.) When I noticed this tutorial included a voluminous side part, I was even more game to try it out.
Image Source: POPSUGAR Photography / Renee Rodriguez
Appleton starts off by prepping the model's wet hair with the ColorWow Raise the Root Thicken and Lift Spray ($24), which he says will lift and add volume to the roots, so I closely followed suit. Next, I blow-dried my hair using a large, round brush to smooth everything out. While still hot, I began wrapping my hair in large velcro rollers. I opted to use the Amazon Jumbo Size Hair Roller Set ($17) because I know from past experience that they work well on my fine hair without pulling. Once my whole head was set in rollers, I let everything sit for about 20 minutes. Typically, I like to leave my velcro rollers in for an hour or more, but I was running short on time.
Appleton notes in his video that for the perfect bounce, you need to brush out the curls, so once I took out the rollers, I used a paddle brush to comb through my ends. To finish off the look, I teased my curtain bangs at the roots and flipped my hair to the side, which Appleton said would give the "signature Hollywood side-part flip."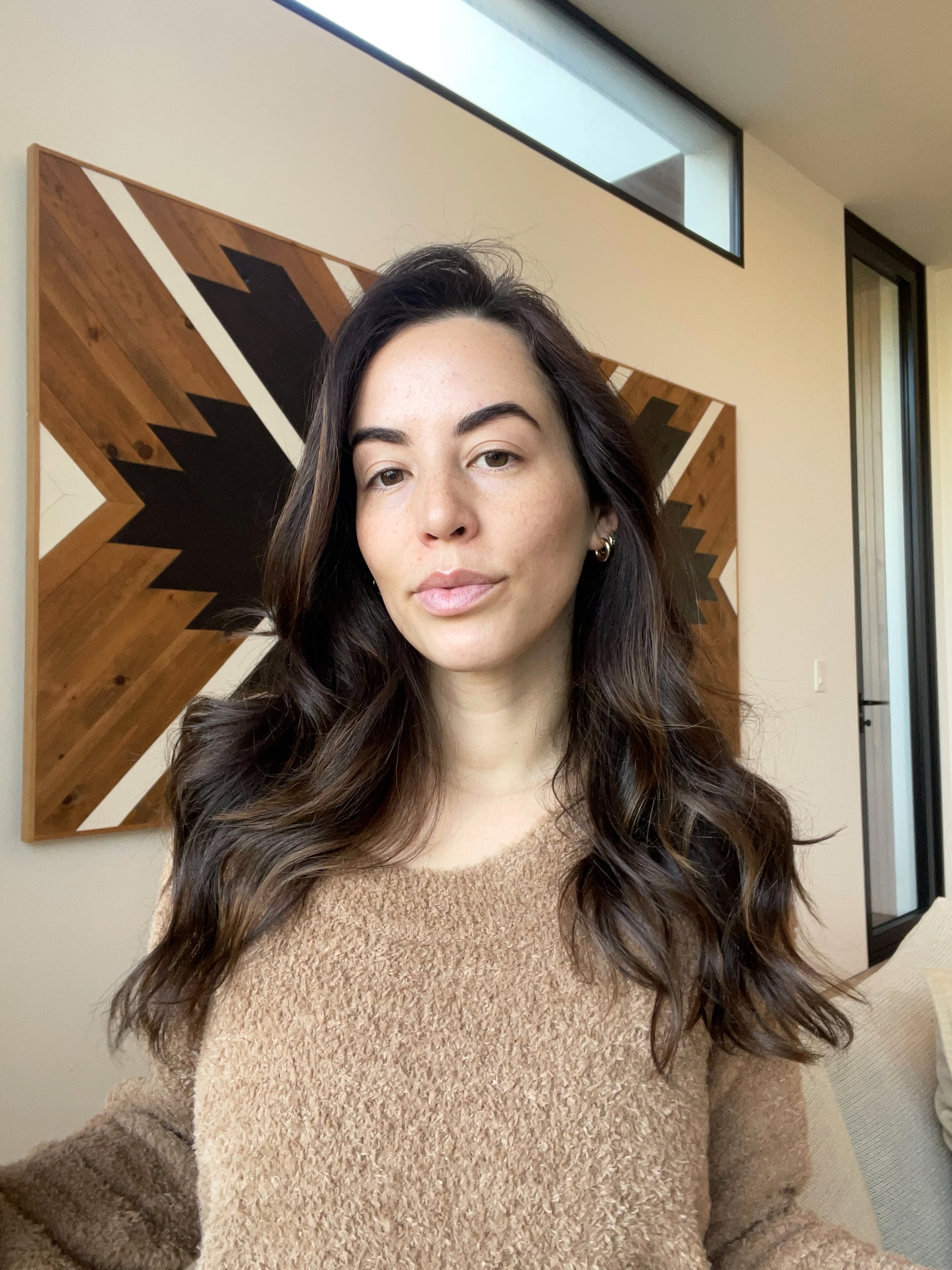 Image Source: POPSUGAR Photography / Renee Rodriguez
The end result left my hair with lots of volume, but I did find that I needed to go in with a curling iron to touch up a few pieces toward the back of my head. Overall, I thought this tutorial was easy to master, and it made me love my side part even more. After doing my hair this way, I found the style lasted a full three days without needing to be washed or restyled, which is a major bonus. It's not something I'll wear regularly, but I love the idea of breaking out this style for a night on the town or a fun event. I can't wait until the next time I get to wear it.