Weleda Skin Food's Original Ultra-Rich Cream has been gaining popularity on TikTok.
The formula is thick and made with clean ingredients.
One editor reviews the moisturizer — and uses it daily.
It's no secret that the skin-care market is vast, saturated, and seemingly ever expanding. For those merely diving into it, it can be overwhelming to digest all that is out there (it's a lot to take in). Nevertheless, I'm happy to report that the stigma around "expensive skin care is good skin care" just isn't true. In fact, I own a product that's a great example of affordable skin care that works: the Weleda Skin Food Original Ultra-Rich Cream ($14, originally $19).
It's a favorite among celebrities like Hailey Bieber (whose TikTok influenced me to buy it) and Bryce Dallas Howard, who says it's a "great product that does a lot of things affordably." A little goes a long way with this thick cream, and it can be used practically anywhere. I use it mainly on my face, and the shine it gives me is better than any highlighter I've ever owned.
This cream is composed of clean ingredients, too. It's free of synthetic dyes, fragrances, preservatives, and silicones, so you don't have to worry about it being toxic to the skin.
About Weleda Skin Food's Original Ultra-Rich Cream
The formula promises to hydrate, smooth, and moisturize skin.
It features a rich, thick base of pansy oil — which helps moisturize and support the skin — along with beeswax and sunflower oils that strengthen the skin's barrier.
The product comes in tube packaging that can be squeezed onto your hand or applied directly to the skin.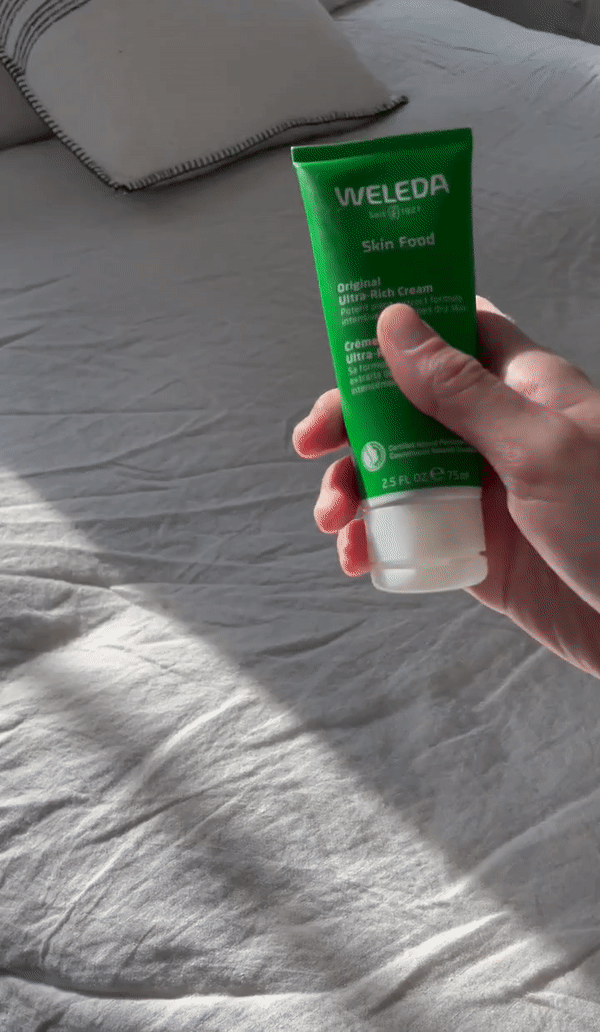 What I Like About Weleda Skin Food's Original Ultra-Rich Cream
A lot of times with skin-care products, it can take a few weeks to months for you to see a noticeable difference in your skin. However, with Weleda's ultra-rich cream, you can see a difference in a matter of seconds. No matter how dry your skin may be, this thick cream will restore it back to a hydrated state while giving you a glossy glow-from-within look that can even double as a highlighter. There's a reason Bieber's makeup artist, Leah Darcy, enjoys adding a dab of this into her makeup routine — it gives the skin a dewy and healthy look. Not only does it work double duty as a highlighter, but I've even used it to tame pesky flyaway hairs. Pro tip: mix it into foundation or apply it with oil for a glowy complexion.
How to Use Weleda Skin Food's Original Ultra-Rich Cream
A little goes a long way with this formula (although there is a light version if you prefer). A small, pea-size amount on the fingers is enough for a full face's worth of moisture. However, it can be used on any part of the body that's exceptionally dry, including rough areas like the elbows and feet. If you choose to use this moisturizer as a highlighter, a tiny dot (smaller than a pea) on the fingers will be plenty to rub into areas of your skin that you'd like to shine. This moisturizer is thick, so if you want to lighten it, I recommend mixing oil into the formula before applying it to your skin. It sits nicely under makeup and doesn't pill, making it a great base.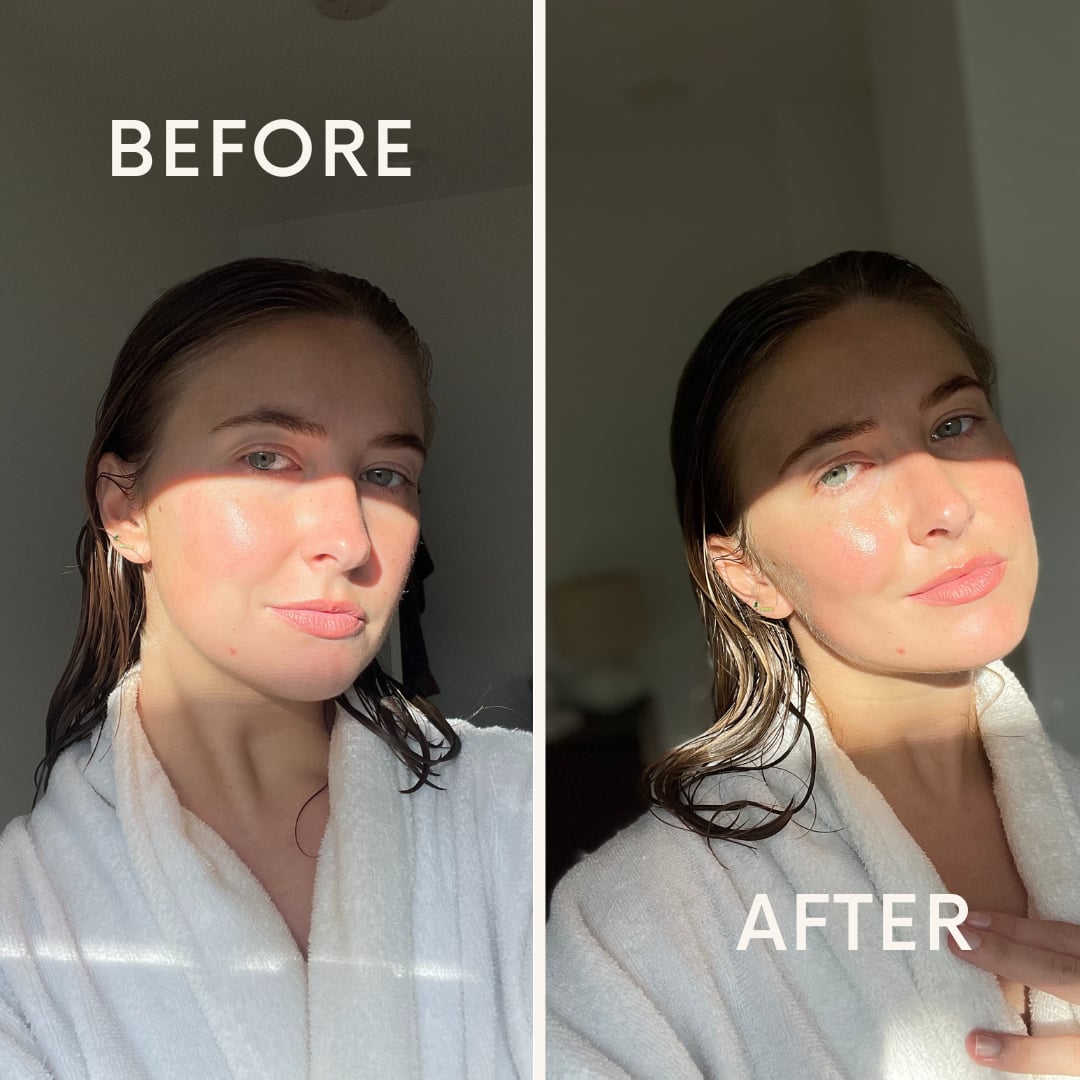 What to Consider Before Using Weleda Skin Food's Original Ultra-Rich Cream
The formula contains alcohol, which isn't necessarily a bad thing, but for those with sensitive skin or rosacea, this ingredient alone can cause the skin to flare up. It also contains potential allergens worth noting such as sweet almond oil, which can affect those with nut allergies, and floral derivatives like calendula and chamomile, which may bother those with seasonal allergies.
Where Is Weleda Skin Food's Original Ultra-Rich Cream Available?
You can find this moisturizer at Amazon, Target ($22), Thrive Market ($16, originally $20), Walgreens ($11), and Weleda ($20).
Rating
Image Source: POPSUGAR Photography / Haley Lyndes