Eye health authority Dr Claudine Pang steps into the new year with a reinvigorated sense of self fortified by a love for self- growth. The leading ophthalmologist opens up to Nafeesa Saini about her new aesthetics and wellness clinic, empowering initiatives for women and finding meaning in the mundane.
Fashion Direction & Styling JOHNNY KHOO, Assisted by JACQUIE ANG
Photography CHER HIM Hair SEAN ANG, Using GOLDWELL
Make-Up KEITH BRYANT LEE, Using DIOR BEAUTY
Photography Assistance MIKEY
Fashion Assistance CHUA JUN XIAN

The stakes have gotten higher for ophthalmologist Dr Claudine Pang. For the year ahead, the medical director and founder of Asia Retina Eye Surgery Centre is on a path of personal and career transformation, especially now with another feather in her cap. Paving the road to her reinvention is Asia Wellness Medical Centre, her new aesthetics and wellness clinic located in Paragon.
Our chat takes place over coffee and salad at the shopping mall. It feels a lot like the first time we met – when I interviewed her for her first cover story with Prestige in May 2021 – except that she has made leaps and bounds since. "I really have undergone a renewal," says Claudine.
This change could not be more evident than at her cover shoot three weeks ago.
The doctor now works the camera with ease, more poised than ever as she experiments with poses and angles confidently. Now a familiar face at luxury and high society events, she looks as comfortable in her glamorous gowns as she does in her scrubs. Over the past two years, she has stepped out of the ophthalmology sphere to do what she does best: challenging herself at every turn.
HOLISTIC HEALTH
Opening Asia Wellness is a move no one expected – herself included. "It's an area I never thought I would go into. I used to think that aesthetics was merely on the surface. Later, I realised that this is not true. There are a lot of things that I want to do to help people achieve wellness internally so it can later radiate outwards. If we don't take care of what's inside of us, like our hormonal and gut health, we won't have a good appearance or age well."
Her cross-over was a natural transition for someone concerned about holistic health. Unbeknown to many, Claudine also manages her eye patients' hormones. "These fields are a little related because people see me for eye conditions, which are affected by the internal hormones, such as stress hormones called cortisol. Internal issues often manifest themselves in the eyes, like how gut health affects skin. I want to help people by sharing how internal health is important."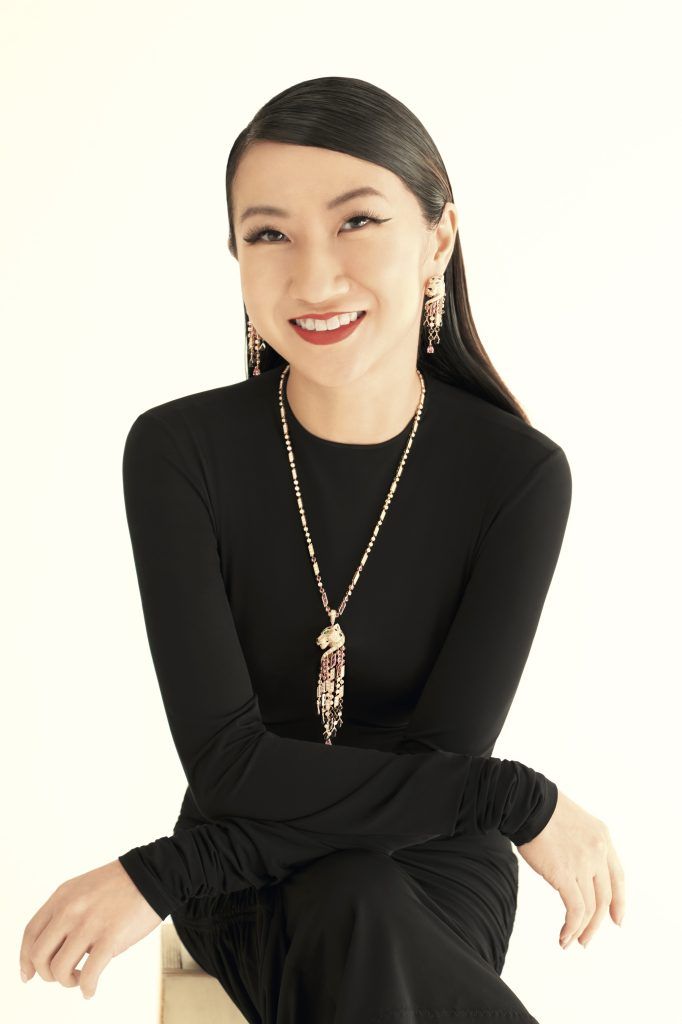 Claudine cites Asia Wellness' treatments as a path towards self-improvement. "We have machines that help lose a little bit of fat or stimulate the muscle to increase the tone. I hope to encourage people to take their fitness more seriously," explains the doctor, who runs daily, attends HIIT classes, and cycles 50 to 70km every weekend. "I thought aesthetics was a good way to motivate people to take care of themselves. Sometimes you just need something to kickstart it. Most importantly, I think aesthetics helps to empower people."
In addition, Asia Wellness offers treatments such as skin-brightening lasers with little downtime, and skin boosters to trigger collagen production with almost immediate results. Such offerings allow for a cross-over of patients from her ophthalmology practice. She elaborates, "I have patients at my eye clinic who would see me for their periorbital region, or their dark under-eye circles or eye bags. Now we have treatments to help with these. We can use lasers for brightening to reduce the dark circles, and boosters or fillers to lift the hollowness or sagging skin to remove the appearance of eye bags."
To maximise these treatments' effects, she has also created a skincare line based on science-forward medical ingredients. "I researched the important ingredients that should go into skincare. I made a small range of the things I was dissatisfied about in the market. I found that a lot of sunscreens were too thick or sticky so I developed a sunscreen that is lightweight, has SPF50 protection and contains niacinamide for brightening. There are also an anti-bacterial cleanser and a moisturiser that prevents acne formation."
LEVEL UP
Conscientious skincare is relatively new to Claudine, who has always been busy juggling her work commitments and her two adolescents' schedules. "The funny part is that I have never been so into skincare.
It's quite a 180-degree turn from how I was before I turned 40. I like sports and the outdoors a lot. Being a runner and sun-lover, I used to head out at 12 noon. I never applied any sunblock and didn't realise its importance. Now through all this learning, I've realised what UV damage can cause other than skin pigmentation."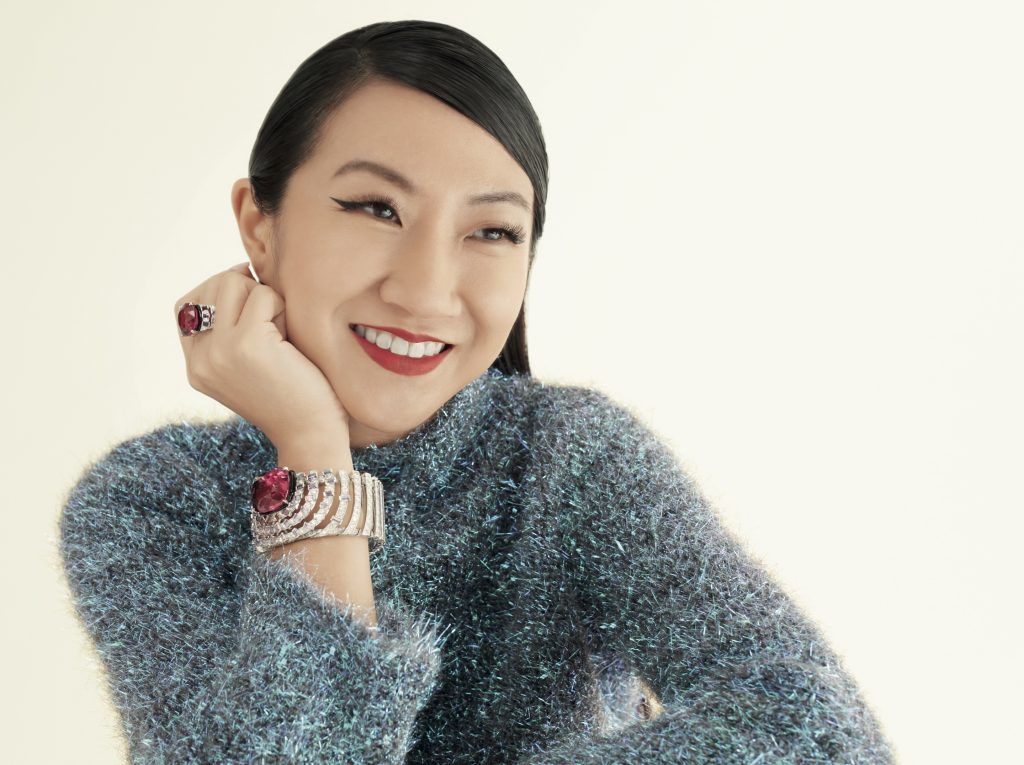 The turning point was during the throes of the Covid-19 pandemic, when her eye clinic was quieter. "I took the time to upgrade myself with the relevant qualifications. I've since been US board-certified for anti-ageing and regenerative medicine, as well as aesthetics medicine from the American Academy of Aesthetic Medicine. I have also achieved full accreditation from the Singapore Medical Council Aesthetic Practice Oversight Committee to perform aesthetics procedures."
Despite her new role as director of Asia Wellness, Claudine remains steadfast in her life's calling. "First and foremost, I am an ophthalmologist," she asserts. Lest you forget, this is a woman who goes above and beyond for her passion. She is one of the few doctors with multiple international fellowships in the subspecialty fields of both medical retina and vitreoretinal surgery; and the first woman in the world to receive the William H Ross Surgical Vitreoretinal Fellowship.
The recent years have been fruitful for Claudine. In late 2021, she published Eye Care for All, a guide for the public to understand common eye conditions. Dedicated to driving public knowledge on eye health, she is a key opinion leader for Essilor Vision Foundation in a global myopia campaign to promote awareness of myopia control for children through spectacles and eye drops. Last December, Claudine participated in Operation Hope Foundation's humanitarian trip to Phnom Penh with her family. Beyond sponsoring children, volunteering and providing a clean water system and toilets, her non-profit mobile eye clinic, Eye Care Without Borders, performed eye tests and distributed glasses from Essilor Vision Foundation.
SHARING IS CARING
Inspired by her own metamorphosis, Claudine wants to spread positive change. "I want to help others with the renewal of their health and body. At the same time, a renewal of mind and soul."
Recently elected president of the Association of Women Doctors, Claudine is also on the executive committee board of CRIB Society, a social enterprise that empowers women leaders and entrepreneurs. "Because I'm a woman doctor and also a woman entrepreneur, these roles work well together. I want to bring these two groups of women together and inside a community."
She mentions how the pandemic lull had caused such movements to die down: "The societies were in a slump. But now that everything is reopening and there's new leadership, I thought it's a good time to rejuvenate and reinvigorate them."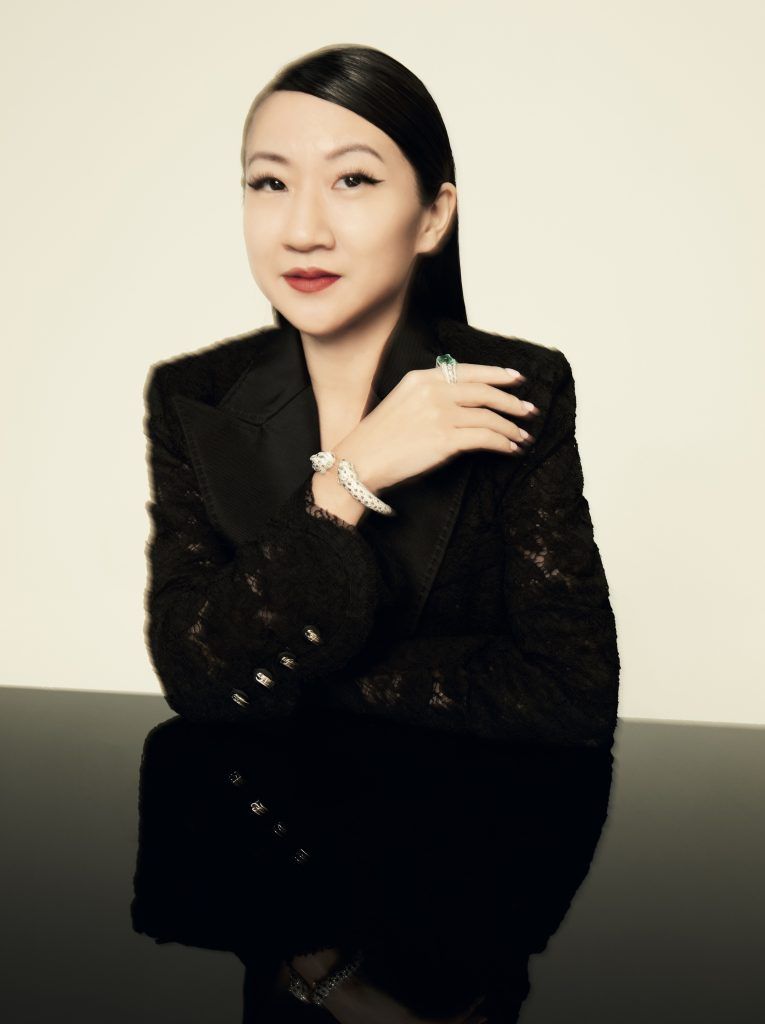 One way that Claudine wants to effect this is by organising forums that are not yet prevalent in women's societies. "I'd like to formalise such conversations. These will be held in small groups. The participants can come together to talk about reflections and insights so they can learn from each other."
For her, sharing experiences is essential. Tapping into others' stories through deep conversations has enabled her to grow and learn much faster, she says, and such opportunities are what she hopes to offer to CRIB members. She has planned a series of journeys where they can chart their own path. "One of them is growth, so we'll create a lot of activities for women to learn from each other. The next one would be about impact through community work, charity or sustainability for the future. The third one focuses on honing their leadership skills."
Another idea is to produce a podcast for a wider reach. "A podcast by women for women, where inspirational women can come together to tell their stories. Everyone has an inspirational story to tell, be it doctors or entrepreneurs. I think women want to learn from these stories."
With so much on her plate, I ask Claudine if she ever feels burnt-out. There's a long pause in her reply. "What is burnt-out? I don't know the meaning of that… I don't think I've experienced that," she says with a sheepish smile.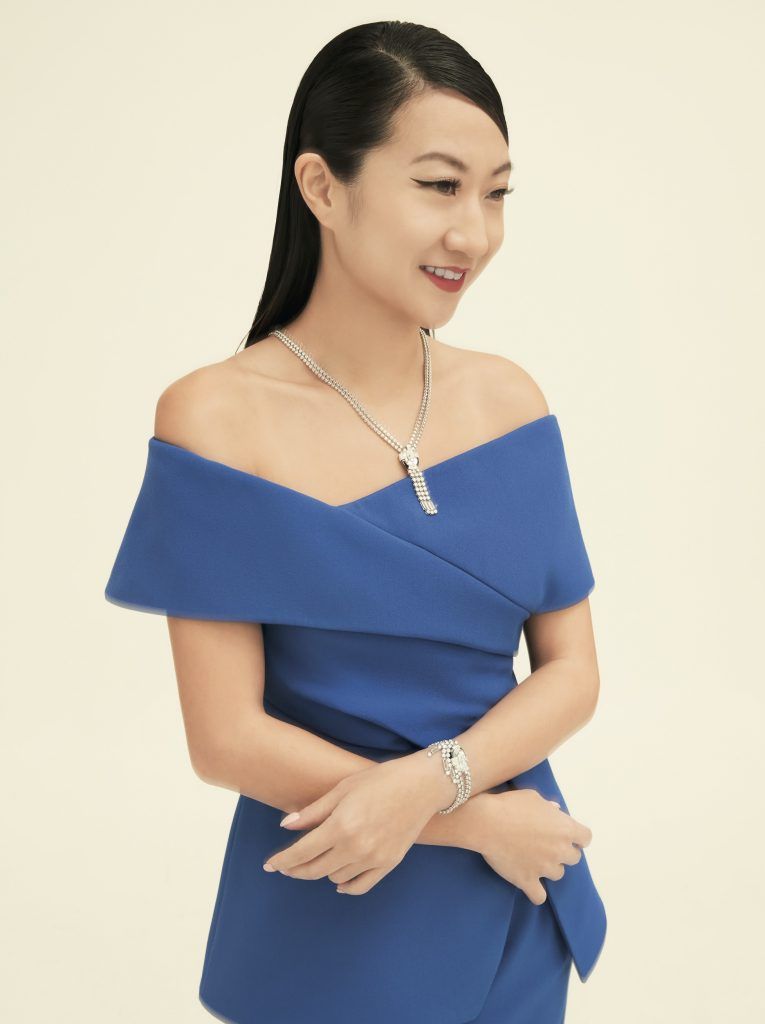 She tells me that she derives her energy from actively working on her projects and firmly believes in finding purpose in everything she does, including the shows she watches – mainly educational documentaries or films – in her free time. Admitting that she needs to slow down, she adds: "I'm always so busy and on the move. I should take more time for myself. If we let days pass without sitting down and consolidating our feelings and thoughts, we lose a lot of opportunities to grow."
Rest is her resolution. "This year, I need to take time to smell the roses. I need to pause a little bit and enjoy the things around me."
The week before our interview, I'd caught glimpses of Claudine burning up the dance floor with her husband at the after-party of the Prestige Anew Ball. The strobe lights shone upon her, bouncing off the sunny yellow ruffles of her backless Milla Nova gown as she shimmied, happy and carefree. It looks like she's started on her new goals already.