Get ready to be reacquainted with Sailor Moon, the manga legend from the 1990s that most millennials would be familiar with. To mark the 30th anniversary of Pretty Guardian Sailor Moon, Jimmy Choo has launched an adorable and incredibly chic Sailor Moon collection.
Jimmy Choo gives the iconic mystical moon guardian and her friends a long-awaited dedicated footwear and apparel collection. Moreover, with glossy platform pumps and studded hot pink boots, the collaboration invites wearers to embody the '90s-era characters.
The Jimmy Choo x Sailor Moon collection is bold and empowering
A feminist heroine, cosplay icon, and gender-shifting crusader, Sailor Moon is now an inspiration for Gen Z. Sailor Guardians became a big talking point among fans of babe-tastic '90s and early Y2K fashion because of her sartorial choices. True to Sailor Moon's ethos, the limited-edition capsule collection showcases bold individuality and female empowerment. The extraordinary capsule collection inspired by all moon-powered things features your favourite Sailor Scouts and their friendly feline sidekicks.
The capsule collection features footwear representative of each character
The collection features footwear representative of each character in a wide range of sizes. Footwear styles include Sailor Moon's pink knee-high boots, Sailor Mercury's blue boot heels, Sailor Mars' red pumps, and Sailor Venus' strappy yellow heels. Even Luna makes an appearance in the form of a crystal-encrusted cat purse. Additionally, fans can also get their hands on Luna-inspired footwear with shimmering black platforms.
The collection not only features characters from the boundary-breaking manga (and their catchphrases) but is also a colourful dream. The collection is awash in pretty yellow, blue and pink hues. Jimmy Choo has also created a one-of-a-kind sneaker decorated with panels for those who can't get enough of Sailor Moon.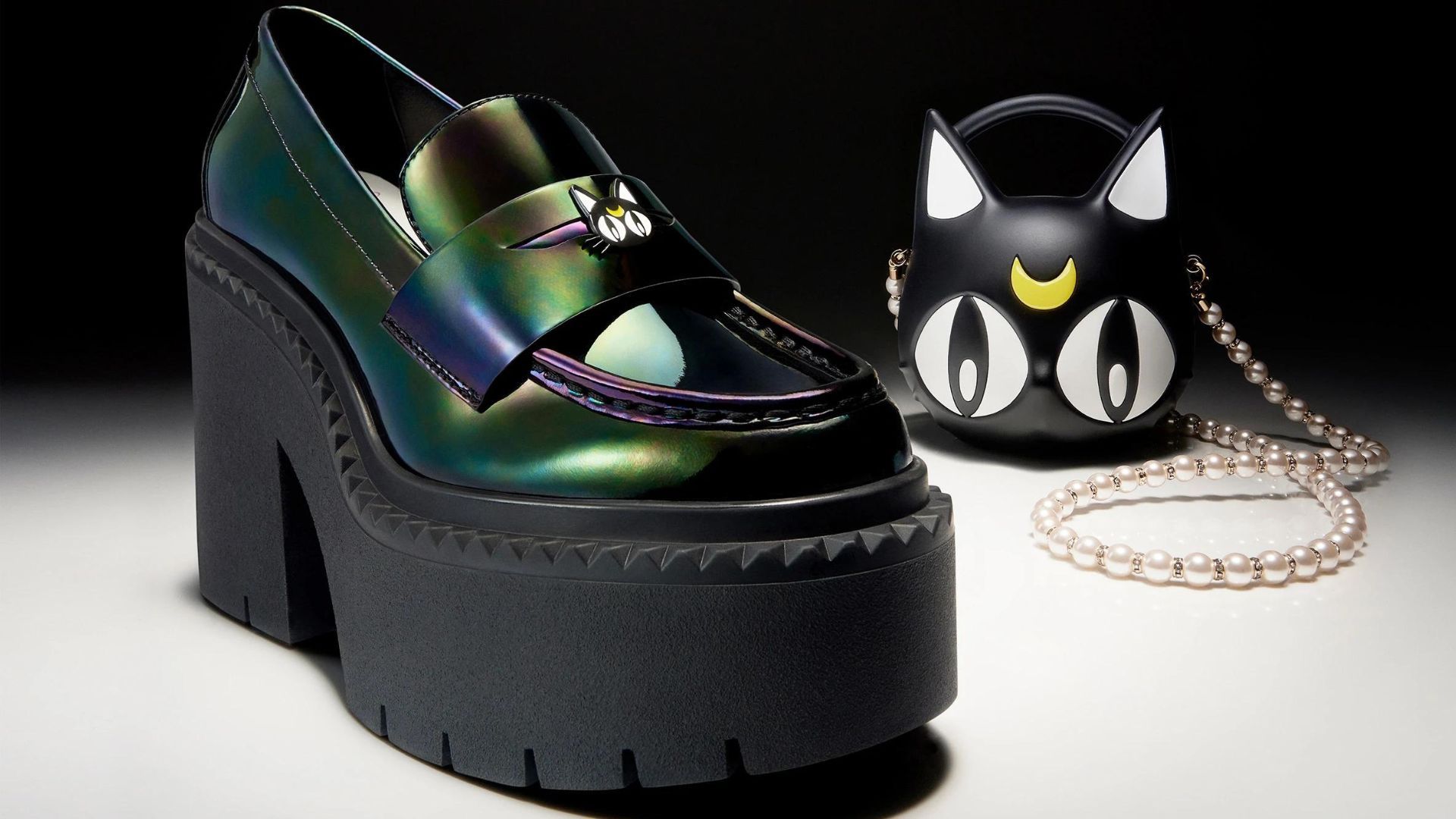 Take a look at the exclusive collection here.
This story first appeared on Lifestyle Asia Hong Kong
(All images: jimmychoo.com)