In Singapore last month for LVMH Watch Week, Fabrizio Buonamassa Stigliani, Bulgari Watch Division's product creation executive director, talks about the latest jewellery watches and his proudest achievements, including the all-new Serpenti Tubogas Infinity with a diamond-set bracelet.
Is there a reason why most of Bulgari's latest ladies' launches haven't veered very much from previous designs?
Fabrizio Buonamassa Stigliani (FBS): It's deliberate. We don't want to change just for the sake of it. For instance, our aim for the Serpenti Tubogas Infinity was to introduce gemstones to the tubogas bracelet for the first time, while maintaining a design that's familiar to our client. It was important to show the potential of this new collection and yet, we didn't want to change the aesthetic of one of our most iconic products. The idea for this new iteration was to present a new variable of the tubogas step by step, starting with these two novelties with diamonds on the bracelet.
How are the diamonds set onto the Serpenti Tubogas Infinity bracelet?
FBS: It wasn't possible to place them on the original tubogas because the gold that wound around the spring was too shallow to set any stones on it. The new models still have the flexible spring within, but what's different here is that we have a solid link (think a narrow rectangle with rounded corners),
with a hole in the middle that we can thread through individually to create the bracelet. As you can see, the neck of the watch is wide and it tapers to a narrow tail, so there are numerous links of varying widths on the bracelet. We need to produce many links in different sizes to achieve the single and double-coil bracelets.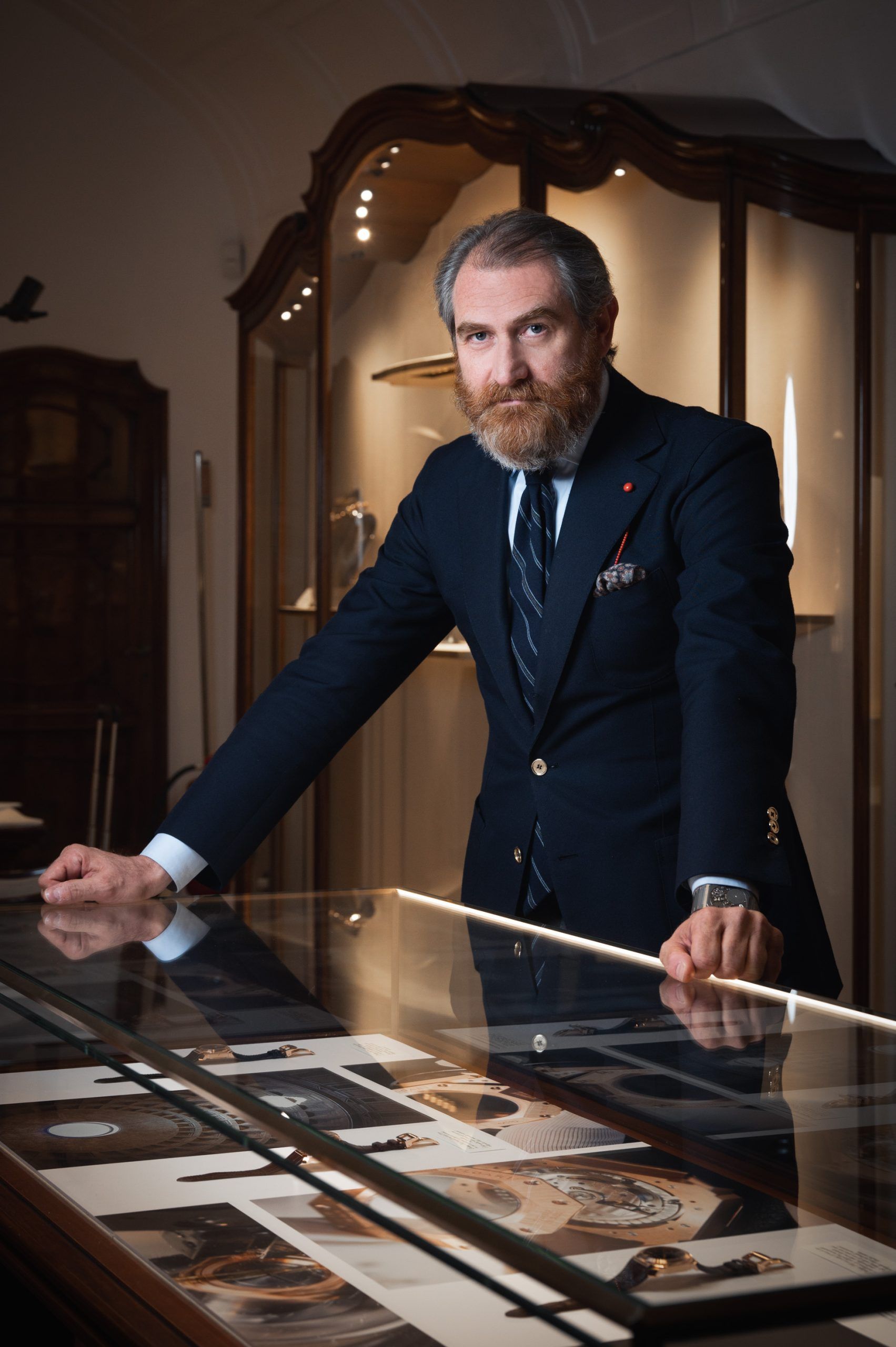 Any plans to introduce other gems and precious metals aside from diamonds and rose gold for this watch?
FBS: This just the beginning. If we can set diamonds, we can play with any gemstone. Yellow gold is now very strong globally and it's also one of Bulgari's most important colours because it was extremely popular at the beginning of our amazing style evolution, so why not introduce yellow and white gold?
But, if you're thinking of a black ceramic edition, it'll be a long and expensive process because of the numerous links, molds and prototypes to be produced. Unfortunately, with this kind of design and the way the links move, you cannot use DLC or any superficial finishing. It must be a solid black or coloured material. This could mean that the final price of the watch would be as high as a gold watch. But we'll see, because the watch is now very versatile in that we can remove one link and put in another, like Lego.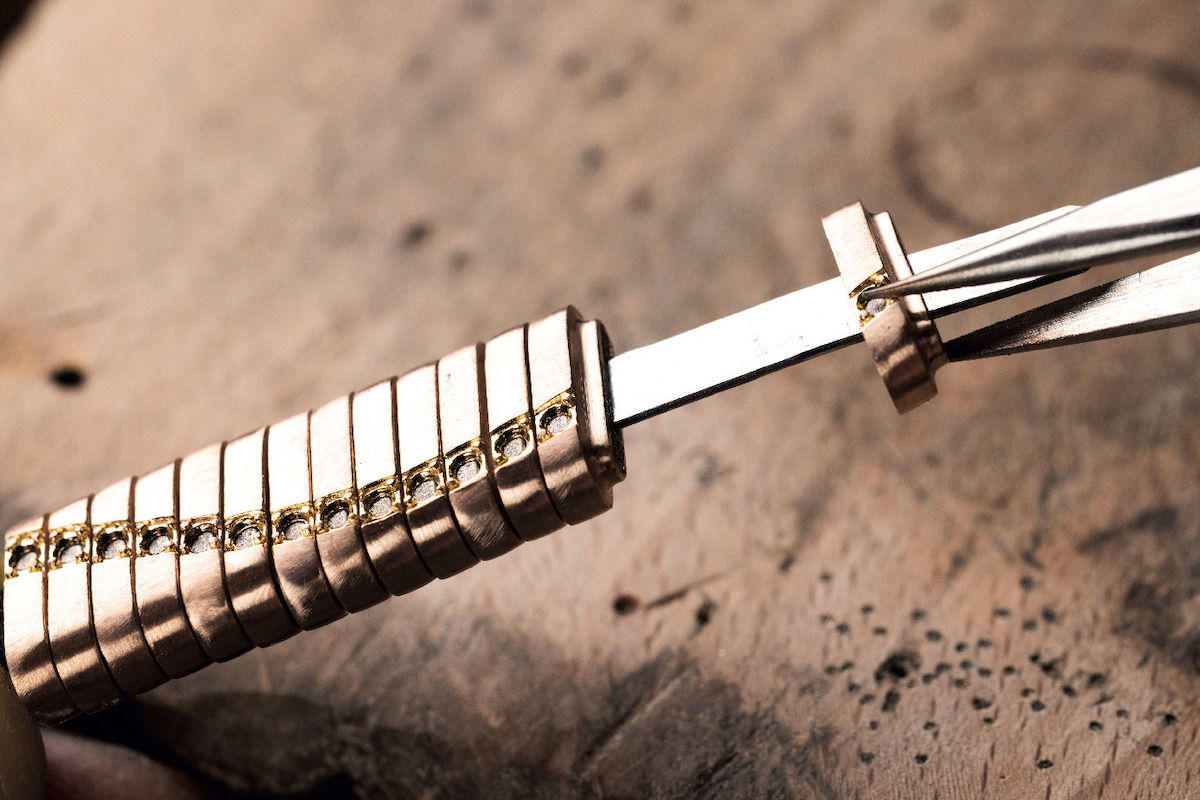 What's the most challenging part of producing the new Divas' Dream Mosaica watches?
FBS: Finding the right brilliant-cut stones in terms of colour, gradient and shade isn't easy. There are different triangular motifs and all of them have to work together, so we've to find the stones in the right shades and intensity to cover the dial entirely.
Do you have a soft spot for any of the new jewellery watches?
FBS: The Allegra is one of my favourite cocktail watches here because it's absolutely clear that it's Bulgari with its geometrical elements and big stones of different cuts and hues in unique colour schemes. And for the first time, the Divas' Dream watch features rubies, which changes the look of the timepiece completely.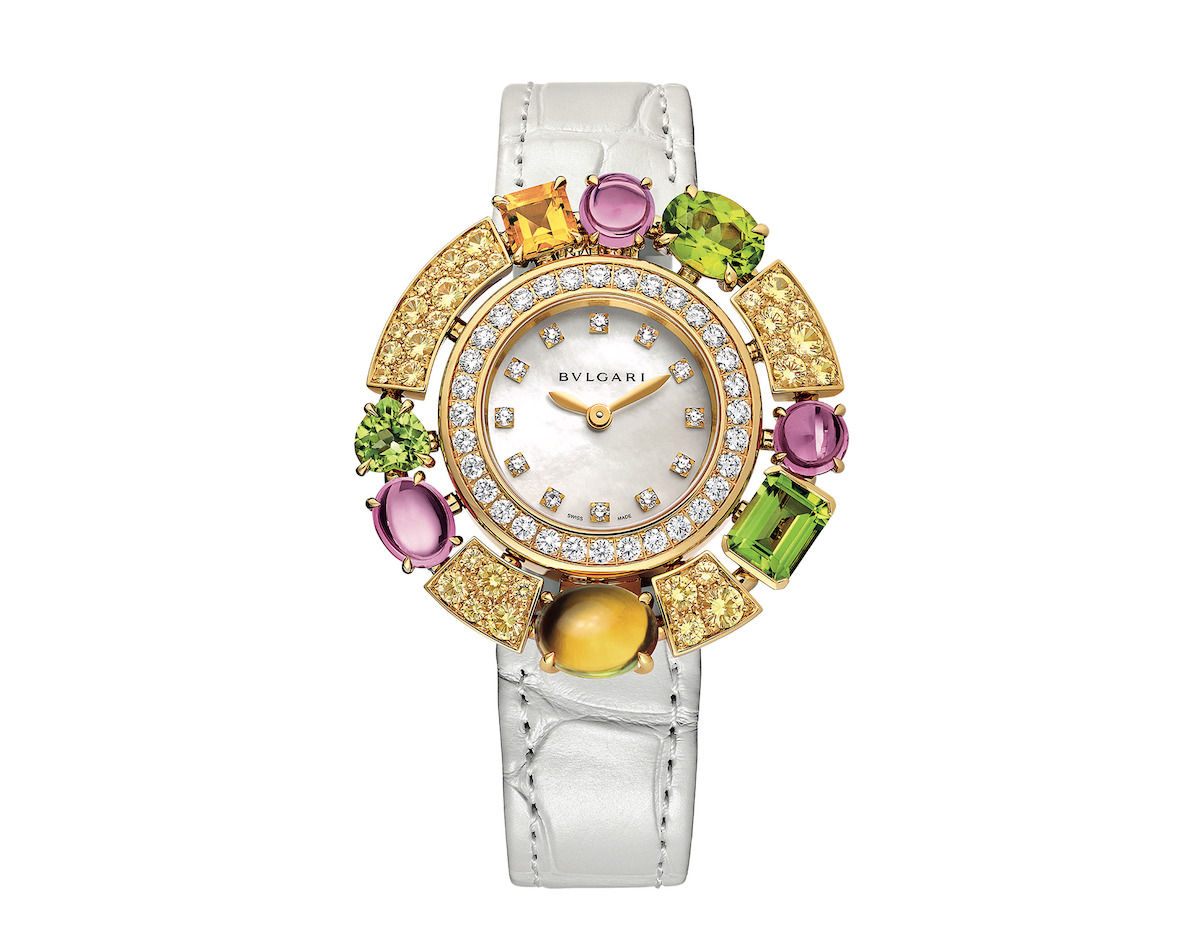 Do you have a dream or vision for a watch?
FBS: To be honest, I have so many dreams. I'd love to find a way to totally change the tubogas' aesthetic, but when you see it, you'll know it's a tubogas watch. I'd also love to have a ladies' watch with the same disruptive approach and know-how as the Octo Finissimo. I'm not talking about a ladies' version of it, but a different watch that's on the same level as the Octo Finissimo.
This story first appeared in the Feb 2023 issue of Prestige Singapore.