From Mauritius to Namibia, and Colorado to Dubai, these family-friendly properties keep the kids busy while parents indulge in some much-needed downtime.
How do parents revenge-travel with the entire brood in tow? Whether it's me-time or romance you seek, this post-pandemic phase has hotels and resorts elevating their programmes for kids so that adults can have complete rest and relaxation. Here's our hit list of 11 destination properties, near and far, that will pamper not just you but your little ones.
Aspen Snowmass Ski Resort
At Aspen Snowmass in the town of Snowmass Village near Aspen, Colorado, the ski and snowboard schools offer programmes that seamlessly blend playtime with ski instruction and childcare for children between eight weeks to four years old. The newly opened Hideout Children's Center is an innovative facility that offers the perfect introduction to skiing for kids between the ages of two and a half to four. There is a gentle training slope for first turns, a magic carpet lift, and interactive indoor classrooms for the little ones to learn about skiing through play. Meanwhile, the Treehouse Kids' Adventure Center brings the great outdoors indoors with Colorado-themed playrooms and supervised activities. Besides experienced staff, there will also be a licensed, registered nurse who is certified to take care of children here. Parents with kids too young to check into the kids' clubs need not worry – there is state-licensed childcare at the hotel for infants and toddlers.
Amanoi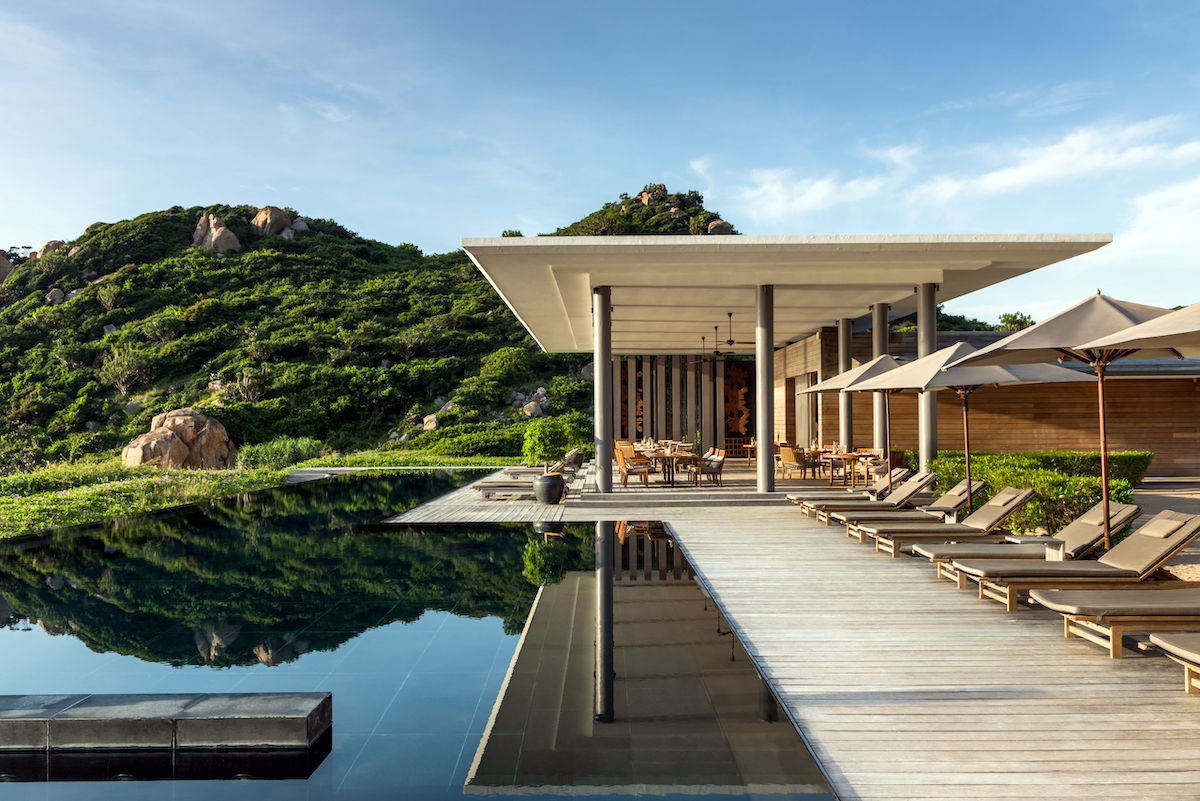 So that guests can plug into its peaceful environs while knowing their children are in safe hands, Amanoi in Nui Chua National Park, a Unesco Biosphere Reserve on Vietnam's southeastern coast, is launching a Kids Club this quarter. Overlooking the crystalline Vinh Hy Bay that extends into the East Sea, and surrounded by indigenous flora and fauna in the national park, the glass-fronted clubhouse will offer a range of bespoke Aman Junior activities for all ages. Creative hands-on experiences suitable for teenagers such as ceramics and glass-blowing workshops will also be available. The Jean Michel Gathy-designed resort has also just recently launched additional family villas and residences, addressing the demand for more family holidays.
JW Marriott Gold Coast Resort & Spa
Down under in Gold Coast, this JW Marriott has a kids' programme with a gastronomy focus. Besides the usual kid-friendly beach activities like sandcastle-making and snorkelling, there are many cooking-related classes. There is the sushi-making workshop helmed by the head chef of the resort's signature Japanese restaurant, Misono. Then there are classes to make nutritious fruit and vegetable juices and smoothies – at the resort's all-day dining restaurant, Citrique. Little guests can also learn about herb-planting at the sustainable farm garden. Parents who harbour dreams of their children becoming a chef or can't wait to leave the cooking to them, should check them in here.
Fleur de Chine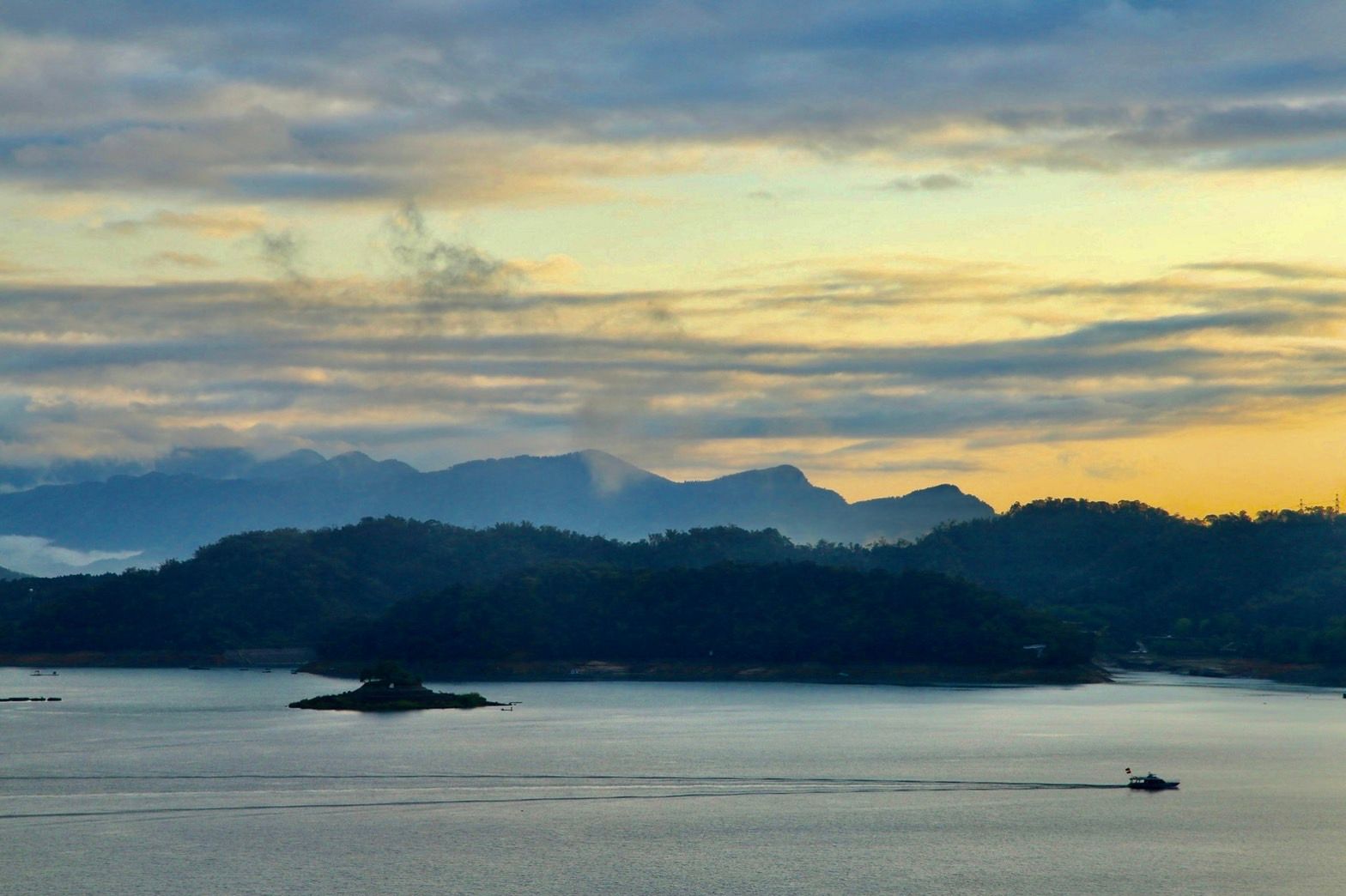 At the breathtakingly beautiful Sun Moon Lake in Central Taiwan is a 211-key luxury hotel with a large range of facilities designed to engage children. On the floor housing the onsens, there are four spaces with different themes like bouldering and biophilia – just for kids. Next to an indoor swimming pool is a hydro-park with water slides. Besides a daily hourly class where children can learn to make snacks like muah chee (sticky rice flour balls), the hotel also runs a four-day, three-night bi-annual camp where three to four children share a room and take part in a mini triathlon. Leisurely activities include tours around the lake. Return rate is high and the camp is always sold out in advance.
Cheval Blanc Paris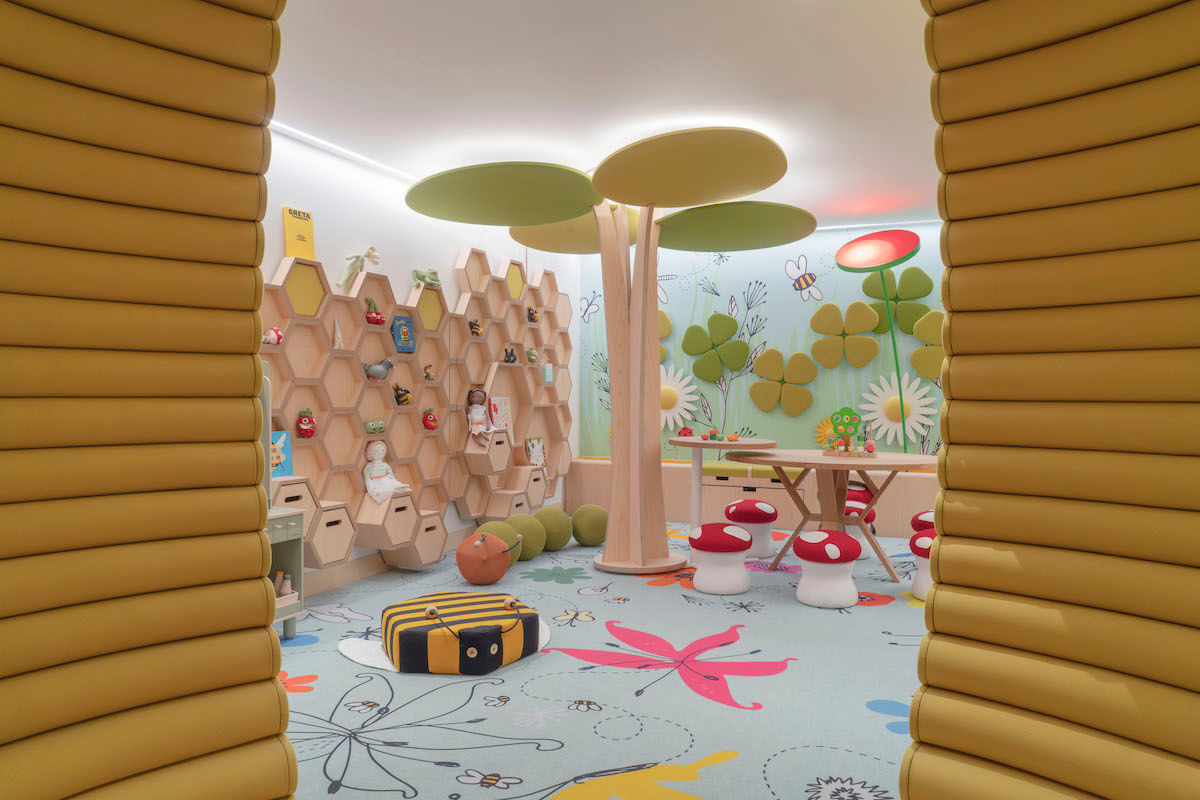 Paris isn't really a child-friendly place for all its shopping and cultural attractions, but fortunately, Cheval Blanc's only city property has the answer to this problem. Drop your tykes off at Le Carrousel, a kids' area with a sailor theme. Children will get to learn about the ocean ecosystem in an underwater-themed area with a large fish tank and a colourful jellyfish tank. There's also the Little Bees' Room for the youngest ones to learn about pollination in an engaging way.
Four Seasons Maldives
The reputation as the ultimate resort for families holidaying in the archipelago is undisputed – partly due to the vast selection of activities at its two island resorts. At Kuda Huraa, a 20-minute speedboat ride away from the international airport, surf professionals from TropicSurf teach children as young as six the basics of surfing in the safety of the resort's lagoon. The Junior Marine Savers programme allows kids to shadow onsite marine biologists in one morning to learn about local sea creatures while they help out with tasks like caring for sick turtles and aquarium maintenance.
At Landaa Giraavau, a 30-minute seaplane ride from the airport, children between four and eight earn stamps on a Passport to Adventure when they complete activities like coral reefscaping and lizard spotting. Those eight to 12 may go a step further by learning to make observation reports and help marine biologists with chores that ensure the survival and well-being of animals at the marine centre. New on the menu is the Trainee Marine Biologist foundation programme for children 13 to 18 years old, who are considering a career in marine biology, or simply have a passion for sea life. They can choose among the following specialities: coral biologist, dolphin biologist, turtle biologist, aquarist, plankton biologist or manta biologist. There is even an option to join Manta Trust experts on their research boat, since the resort is home to a Manta Trust research centre.
Kimpton Kitalay Samui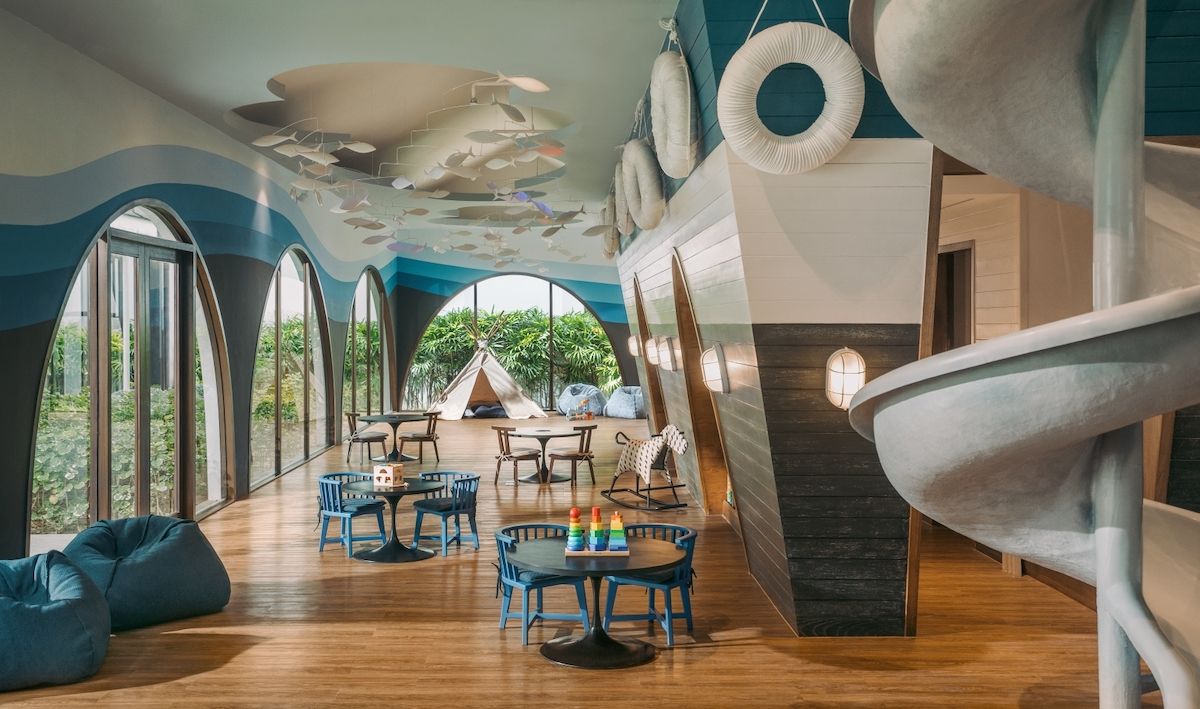 Opened just a year ago, Junio is the kids club at the Kimpton Kitalay Samui in Koh Samui. The nearly 5,400sqft split-level clubhouse is designed for creative play and interaction. Children can also learn to tie-dye fabrics and tend to plants at the resort's Herbs Garden. As the Thai destination's nickname is Coconut Island, Fridays are dedicated to the fruit and feature a whole suite of related programmes. These include coconut leaf-weaving, making candles using coconuts and painting on them.
One&Only Desaru Coast
KidsOnly at this nearby six-star One&Only Malaysian outpost offers a whole host of free daily activities for different ages. These run the gamut from discovery games to sports, but nature activities are the most popular. In the afternoon, Wan, the resident naturalist at EcoLab, takes children on a discovery walk through the jungles. The clubhouse also screens fascinating footage from cameras hidden in the nests of oriental pied hornbills.
LUX* Grande Gaub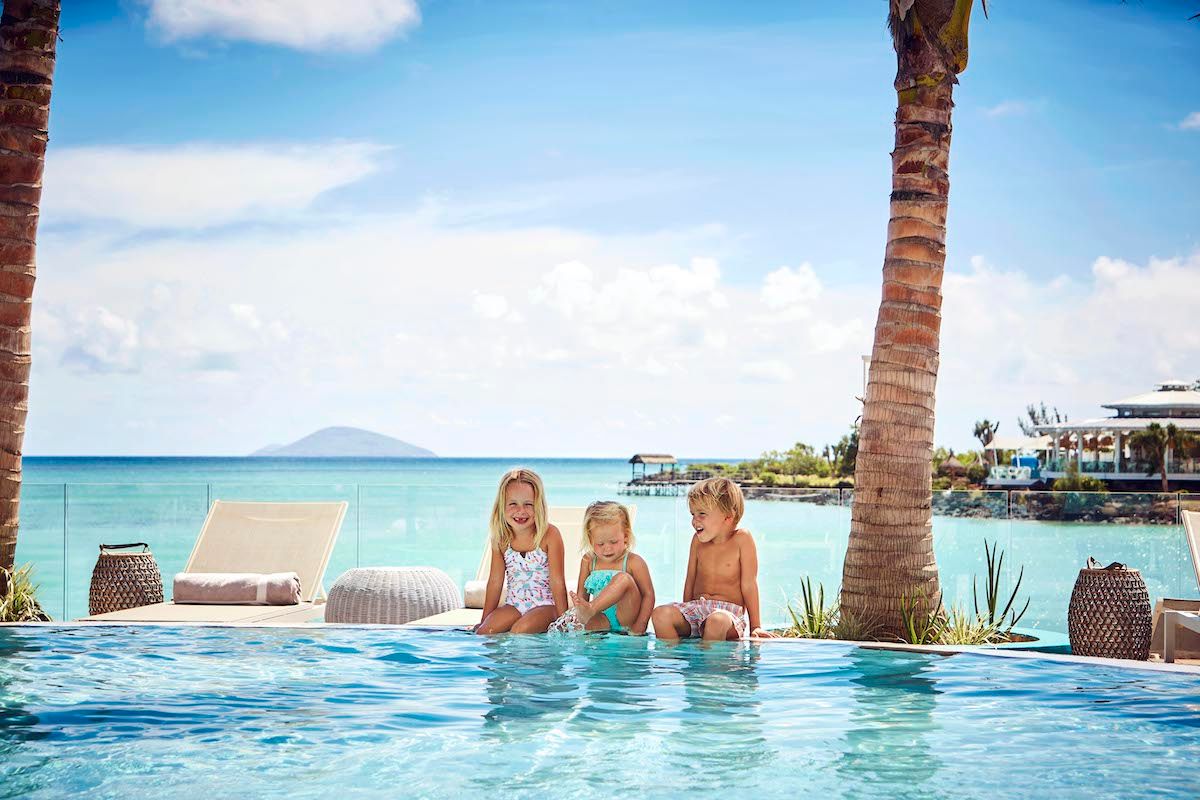 This chic LUX* property, on the northern tip of Mauritius surrounded by plantations with a horseshoe-shaped beach, is perfect for families with both young kids and teens in tow. With more travellers placing a greater emphasis on sustainability, and a veritable Garden of Eden at their doorstep, the resort's newly launched Little Green Fingers gardening project at the PLAY Kids is a big hit. Children are taught to sow seeds and take care of growing plants, all the while bearing in mind the key pillars of reduce, reuse and recycle. The objective of this project is to involve the next generation in taking responsibility for caring for the earth from a young age, and empowering them with the knowledge that they can make a difference.
Raffles The Palm Dubai
At this swanky property, parents can palm their children off to a nanny who has been hired through a vetted third-party company. Alternatively, there is the impressive Kids' Club. Scheduled activities are available with seasonal adaptations. During winter when temperatures in the Middle East hover around 26 to 14 deg C and make outdoor activities and water sports pleasant, kids can enjoy partaking in a beach relay, aqua aerobics or even learn about life-guarding. In summer when one will most likely want to stay indoors, there are painting, singing, dancing, as well as slime- and puppet-making classes.
andBeyond Lodges
With 29 lodges found across the remote wilderness in Africa and South America (and one to open in Asia this year), andBeyond has a wide repertoire of experiences for guests to get up close and personal with nature. While there isn't a structured kids' club at its 16 family-friendly lodges, there is the andBeyond WILDchild programme. Trekking expeditions include activities like animal tracking and fishing, while traditional bow and arrow-making are on the itinerary. At andbeyond Soussuvlei Desert Lodge in Namibia, children are taught how to find food and water in the desert. In the andBeyond's lodges in the Okavango Delta in Botswana, they get to go on guided fishing expeditions and learn to make necklaces with waterlilies. Each child may record these memories in a scrapbook found in their specially designed WILDChild backpack filled with many sustainably made and sourced mementoes.
This story first appeared in the Feb 2023 issue of Prestige Singapore.