A staple in pasta dishes and savoury fare, olive oil is now making its way into unexpected territory the likes of coffee and dessert. Starbucks' latest innovation involves adding olive oil to lattes and espressos in its Oleato line. From Milan to California, where a new range of hot and cold drinks based on this ingredient is being launched, people are as enthusiastic as they are surprised by this addition. However, in France, the typically Mediterranean ingredient has been making inroads into other culinary creations for some years.
Starbucks hasn't caused such a stir since the launch of nitro coffee — coffee made frothy thanks to the addition of nitrogen — in 2017. While regulars of the coffee giant might be used to asking for a hint of caramel sauce on their cappuccino, they could now try a different spin on their favourite drink thanks to an ingredient usually associated with savoury dishes: olive oil.
Your next coffee order could contain olive oil
Whether in a latte, a short coffee or a cold brew, the Mediterranean cooking staple of olive oil is now the focus of a specific Starbucks range called Oleato, recently launched to great fanfare in Milan. And the whole thing is, in fact, inspired by the Starbucks boss' recent vacation in Sicily.
The storytelling around this range, which will appear in California Starbucks outlets this spring and then in Japan, the Middle East and the United Kingdom by the end of the year, is certainly well-crafted. Howard Schultz is said to have brought back from Sicily the tradition of drinking a teaspoon of olive oil every morning. Except that, at breakfast, the CEO (obviously) also drinks coffee, which prompted him to combine the two into one simple step. And the mix apparently went down well, explains the official Starbucks press release presenting Oleato. Made with extra virgin olive oil produced in the small Sicilian town of Partanna, the golden liquid promises to boost the flavour of coffee in both hot and cold drinks. Howard Schultz describes the experience as "unexpected, velvety, buttery flavour that enhanced the coffee and lingers beautifully on the palate."
How chocolate and olive oil make a winning combination
While the addition of olive oil to coffee sounds intriguing, in France, this ingredient has long been making its way out of the store cupboard and into culinary creations like desserts. After the Provençal pompe à huile — a dessert made with olive oil, sugar and orange blossom — and the olive oil brioche made by pastry chef Christophe Michalak, in recent years, olive oil has increasingly been paired with chocolate. Juan Arbelaez, — working closely with the brothers behind Kalios olive oil, used in all the Colombian-born chef's restaurants — has been instrumental in bringing olive oil to sweet dishes, through his creamy chocolate dessert with olive oil and salt, or his dark chocolate cookies, in which some of the sugar is replaced by olive oil.
And olive oil producers are only too happy to oblige. In Provence, at the Château d'Estoublon, a variety of olive oil has already been made from the maceration of cocoa beans in the precious liquid (although this not available via firm's the online store). Still, the chocolate/olive oil duo is not unique to France. In the United Kingdom, the cooking show presenter Nigella Lawson also has a recipe for chocolate cake with olive oil.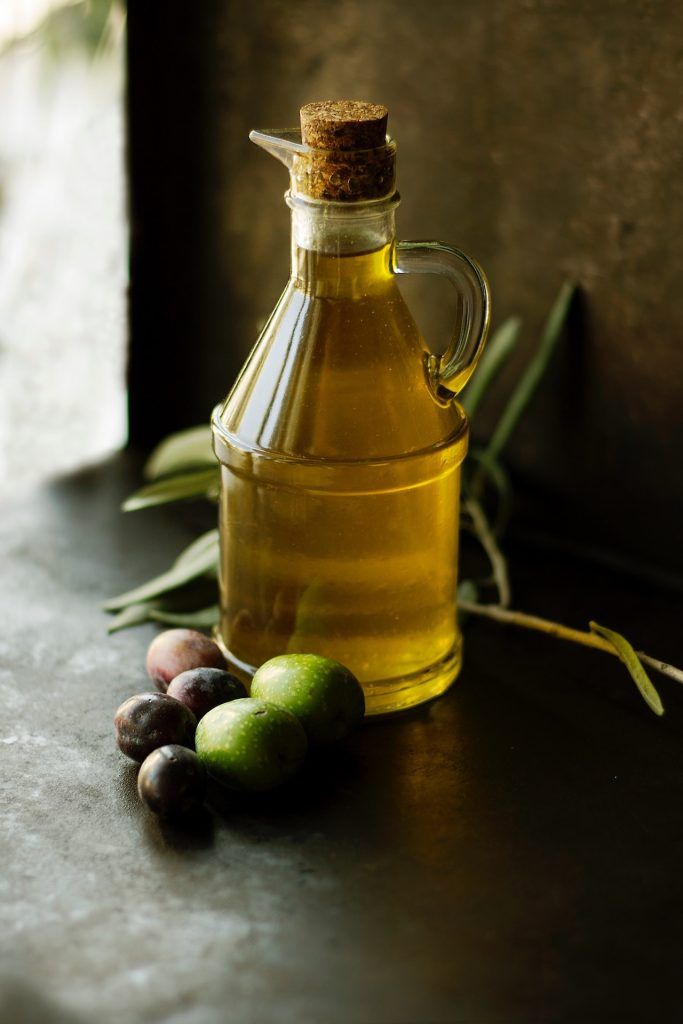 In recent years, chocolate-makers have been looking to olive oil as an ingredient in their fillings, often in selections themed on Mediterranean flavours. This is the case of Arnaud Larher, Meilleur Ouvrier de France, who uses Portuguese olive oil for a ganache naturally named "l'Olivier". And just like Starbucks' work to find the right proportion of olive oil to use in its new beverages, the addition of the golden liquid is not left to chance in pastry-making.
"Since butter is usually 85% fat and 15% water, and olive oil is almost 100% fat, to substitute butter for oil, you should reduce the amount of oil by 15-20% compared to what is indicated in the recipe," recommends the Spanish olive oil producer, Aceite de Las Valdesas. It goes on to warn that "in general, when baking with olive oil, be sure to add a few minutes to the baking time and reduce the heat by a few degrees."
The Cordoba-based producer also recommends making ice cream with olive oil. In France, this is already available, notably in Arles, where the artisanal ice cream maker Soleileïs has made this its specialty. Meanwhile, in Paris, the "Picasso of Pastry" Pierre Hermé has chosen to pair olive oil with vanilla in one of his iconic macarons. And, beyond its flavour, the chef uses olive oil as a gelling agent in combination with fish gelatin in his Nomade – Jardin de l'Atlas dessert.
This story was published via AFP Relaxnews
(Main and featured image: Starbucks)