Image Source: Getty/Dimitrios Kambouris
Simone Biles celebrated her 26 birthday on March 14 and she really dressed for the occasion. Wearing a sleeveless, sequined minidress, the gymnast shared a series of photos from her festivities with a caption that reads "chapter 26." She posed with a purple heart-shaped cake that had the words "Pisces Baby" written on it, as well as a tiny photo of her and her fiancé, Jonathan Owens. Also visible in the photos, even if just barely, were her birthday nails.
Lucky for us, Biles shared a closer look at her manicure on her Instagram Stories, revealing the crystal nails look in full. Manicurist Kiwi filed her nails into a soft almond shape and painted on a creamy beige polish color before decorating each finger with two or three tiny silver rhinestones. This gave the manicure a minimal, clean feel but with a little flair.
Over the last few years, Biles experimented with countless trendy manicures. At the Tokyo Olympics in August 2021, she wore a colorful french manicure that featured the five colors of the Olympic logo: red, yellow, blue, green, and black. When she got engaged to Owens in February 2022, she wore oval milk-bath nails, allowing her ring to really shine. And in October 2022, she wore a seasonally-appropriate double french manicure with brown and white tips.
Below, take a closer look at Biles's birthday nails and be prepared to save them as manicure inspiration for later.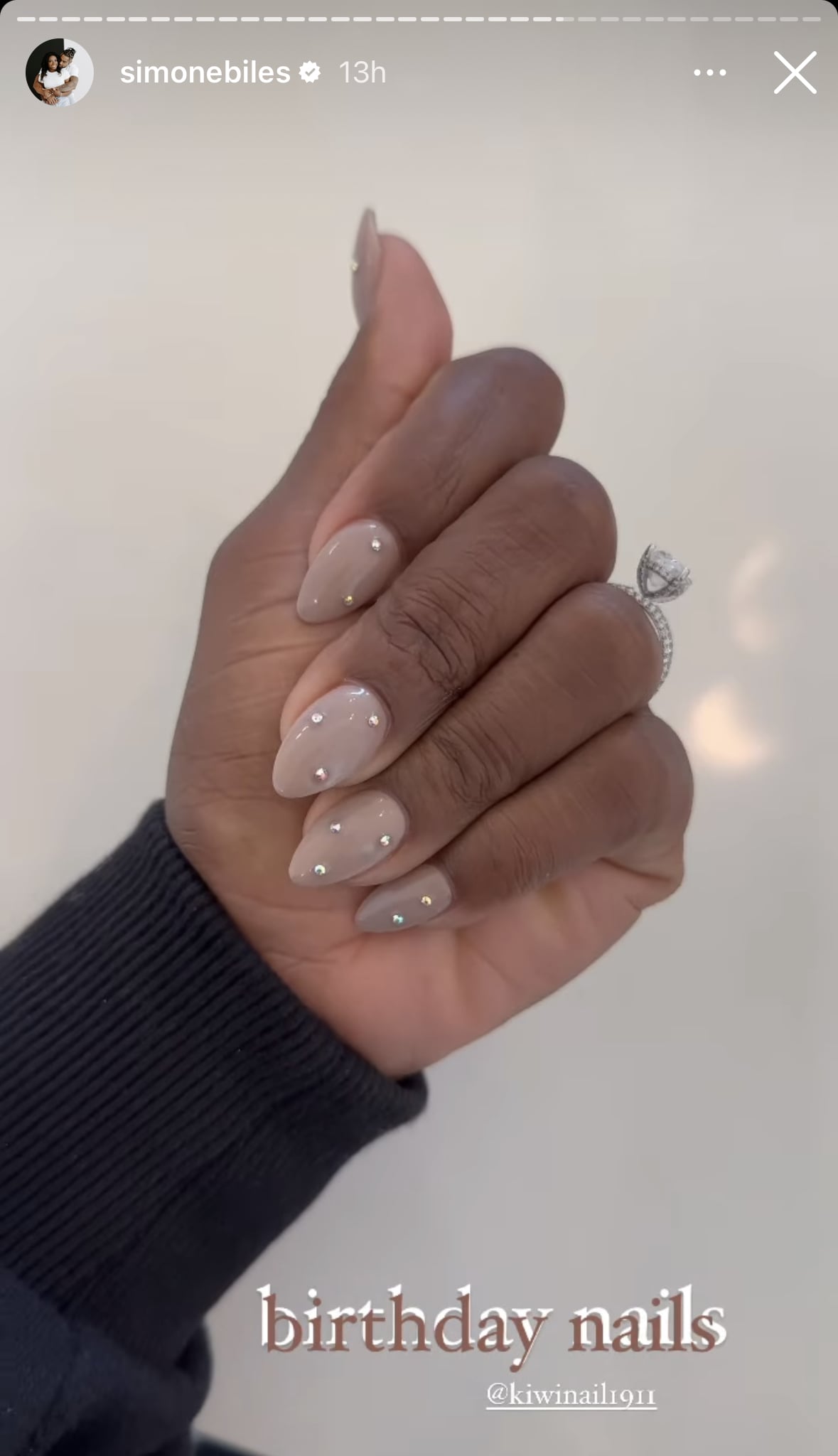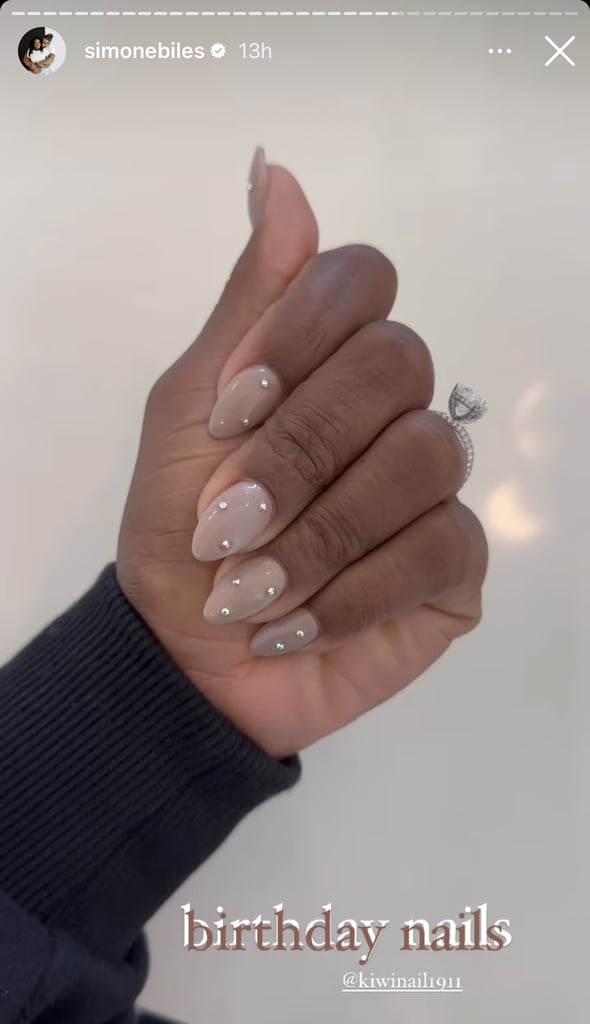 Image Source: Instagram user simonebiles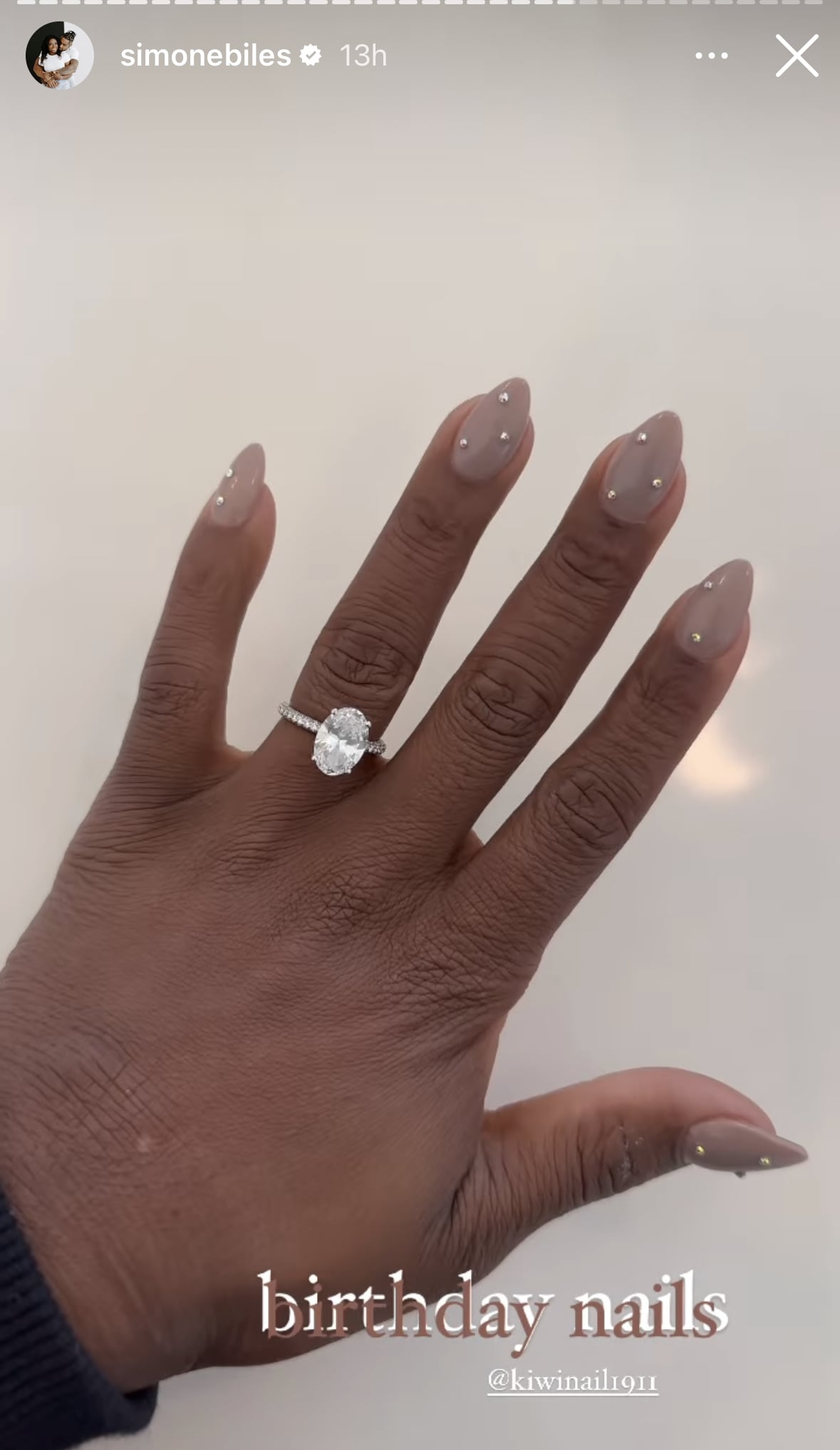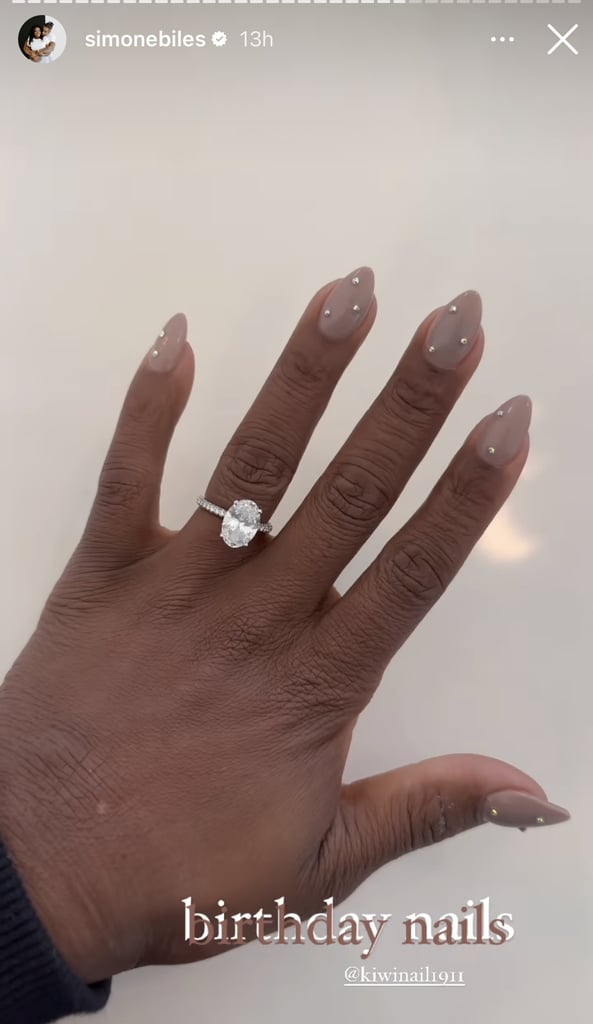 Image Source: Instagram user simonebiles