Listen, we've all experienced a pesky ingrown hair at some point, especially if you shave or wax. At least I know I have, and let me tell you, it is not pleasant. Thankfully, it doesn't happen too often, but every now and then I'll catch a red bump on my underarms or bikini line. I'm someone who leans on waxing for both of those areas on my body, and the occasional ingrown hair tends to sometimes make its way despite me exfoliating after waxing.
I've experienced everything from subtle to deep ingrowns that then turn into red bumps and are downright annoying — not to mention painful. I also had one on my eyebrow not too long ago, which for weeks I mistook as a blemish. My skin is dry yet sensitive, so I'm hesitant to try new products. That said, I'm a loyal fan of Fur's gentle and effective body-care products, so when I heard the brand was launching an Ingrown Microdart Patch ($28), I decided to give it a try.
Similar to the pimple patches we all know and love, only for ingrown hairs specifically, this innovation is a first of its kind. But does it work? Keep reading for my full review of the product below.
About the Fur Ingrown Microdart Patch
The surface of the Ingrown Microdart Patch is comprised of tiny "needles" that gently puncture the skin to boost healing and deliver the ingredients.
Each patch features salicylic acid to exfoliate, cica to soothe, and hyaluronic acid to hydrate.
The brand promises to smooth bumps and reduce inflammation in just six hours.
They can be used anywhere on the body, including the face and neck.
Each box includes 12 microdart patches.
What I Like About the Fur Ingrown Microdart Patch
I really like that this product requires minimal effort. Because it works best while you're inactive (read: not sweating from a workout or out and about), the brand recommends putting it on before bedtime, then you simply forget about it until morning. You may even need to put an alarm reminder since you might forget it's even there.
Besides doing what it claims to do, I love that it's gentle and that, at least for me, it doesn't cause any redness or irritation. As I mentioned, I have dry, sensitive skin, and the patch was barely noticeable both during and after application. It also sticks on very well. It remained unmoved, and I never had to worry about it peeling at the sides or falling off.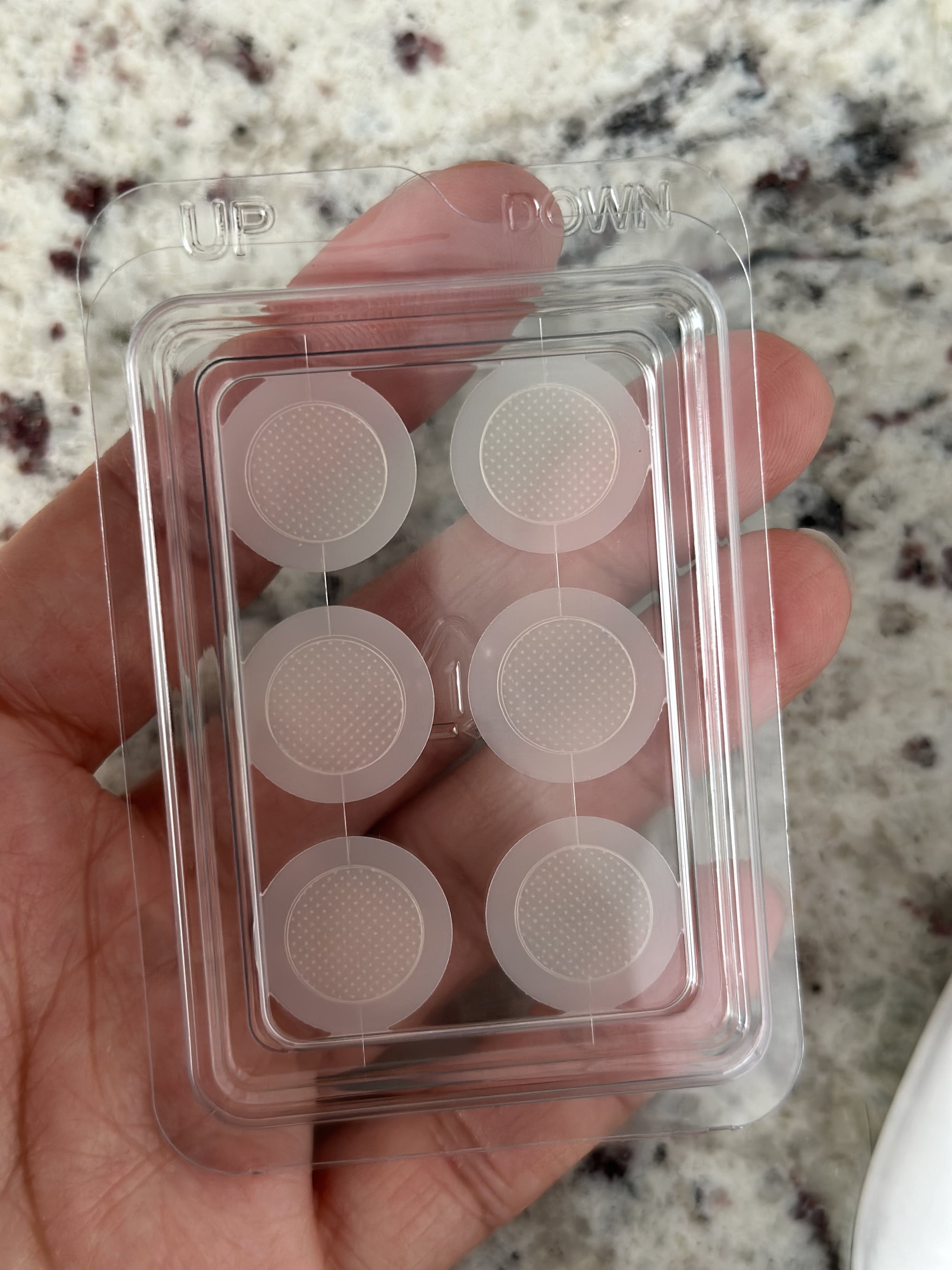 How to Use the Fur Ingrown Microdart Patch
Using this product is extremely simple. The brand recommends applying the patch to clean, dry skin directly onto the ingrown while being careful not to touch the center of the patch. For the microdarts to fully dissolve, the patch must be left on for at least six hours. This will help with delivering active ingredients deep into the skin. Again, the brand recommends using it when you're being least active, so bedtime is favored for the best results.
Once the patch has been worn for at least six hours, it should be removed. The brand then suggests following up with Ingrown Eliminator Serum to tone skin and help prevent future ingrowns from happening. It also advises avoiding water and excessive activity such as working out while wearing the patch.
As a first-timer, I wanted to follow the brand's suggestions and wore a patch under my arms overnight. However, I did wear another patch on my bikini line during the day only because I knew I was going to be writing and not involved in any physical activity. Otherwise, I will definitely only wear them at night or close to bedtime.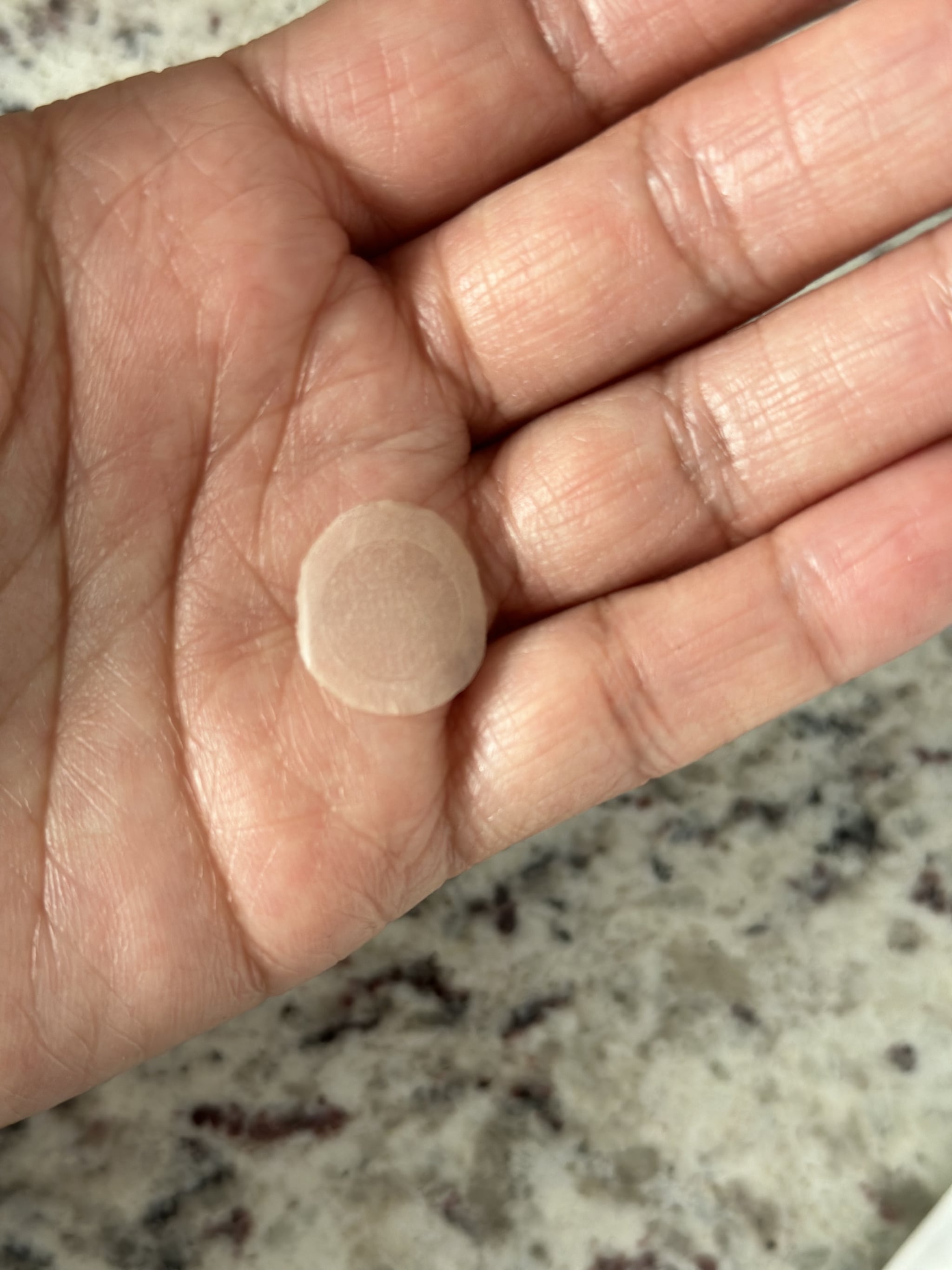 What to Consider Before Trying the Fur Ingrown Microdart Patch
Something to consider about the Ingrown Microdart Patch is that it may require more than one patch for the ingrown hair to fully go away, depending on the depth and severity of your ingrown. I had to use up to three for one stubborn ingrown before I was finally able to get it out. At first I thought 12 patches per box would be plenty, but then I understood you might go through a box quicker than expected if you're very prone to ingrowns. Still, the product's overall mission is to remove ingrowns, and it does just that, whether it takes one patch or more.
Rating:

Image Source: Natalia Trejo