Never one to rest on its laurels, Cartier has always been relentless in its pursuit of perfection. This is after all a hallmark of the Maison, and everything brandishing its name. Its reputable approach to crafting timepieces is proof of that. When it comes to watches, Cartier takes a linear rather than a cyclical approach.
This highly focused vision is the reason why Cartier has always engaged in evolving its signature models. But it's a conventional approach, one that is intently focused on transformation and reinvention, whilst honouring timeless design codes. This singular vision is how Cartier has managed to ensure its timepieces continue to make their mark in the present but also guaranteeing its appeal long into the future.
Unlimited time, infinite creativity – this is undoubtedly the theme this year as Cartier unveils its new watch collections at Watches and Wonders 2023. Reflecting the form and character that's representative of the brand, Cartier has elevated its signature models through a prism of creativity and ingenuity. This natural evolution is what signifies Cartier's approach to crafting timepieces for tomorrow. And by all accounts it's a future that's bright, captivating and beautiful.
The Tank Redefined
A timepiece representative of Cartier, the Tank was created in 1917 by Louis Cartier. Now, this emblematic model enters a new age in the form of the new Tank Normale. The model is bestowed the honour of being a part of the limited Cartier Privé collection.
In its latest incarnation, Cartier has dreamt up an hour/minute version with proportions and bevelled sapphire crystal borrowed from the original. The model is presented in yellow gold with a brown alligator strap and platinum on a black alligator strap. There's also a yellow gold or platinum bracelet, with satin and polished finishes that evoke a retrospective 70s vibe.
Cartier has also added a skeleton movement to the emblematic model, which features a 24-hour complication marked by a sun and crescent moon that is also skeletonised. Adding to its uniqueness, the Maison has designed the hour marker to go around in 24 hours with a gradation of shades on the skeletonised bridges to symbolise the transition from day to night.
Limited to 50 numbered watches, the skeletonised Tank is offered in yellow gold on a brown and green alligator strap with a blue sapphire cabochon on the winding crown and in platinum on a burgundy and grey alligator strap with a ruby cabochon. There's also a version set with brilliant-cut diamonds, limited to just 20 numbered pieces.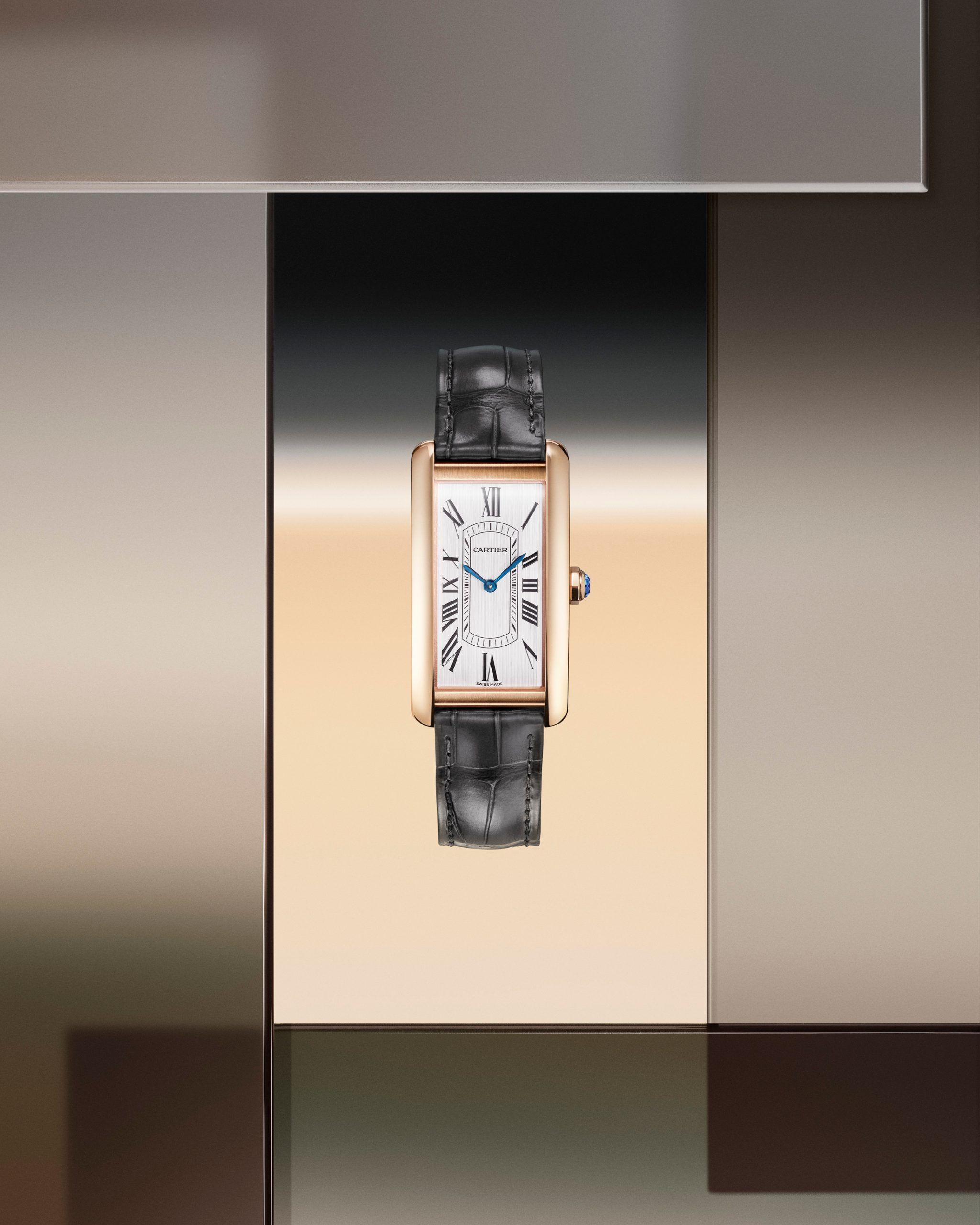 Joining the Tank family in 2023 is the new Tank Américaine. This year, the Maison's design studio reinforces the original design of the watch and its curved shape by carving a finer, more acrobatic line. The purity of its form is further reinforced by the style of the dial and the flawless integration of brancards into the strap extensions.
Equipped with the new 1899 MC movement for slimmer cases, the Tank Américaine comes in all-gold and steel with a leather strap, rose gold and diamonds with a leather strap or diamond-paved white and rose gold with a metal bracelet.
Classics Reinterpreted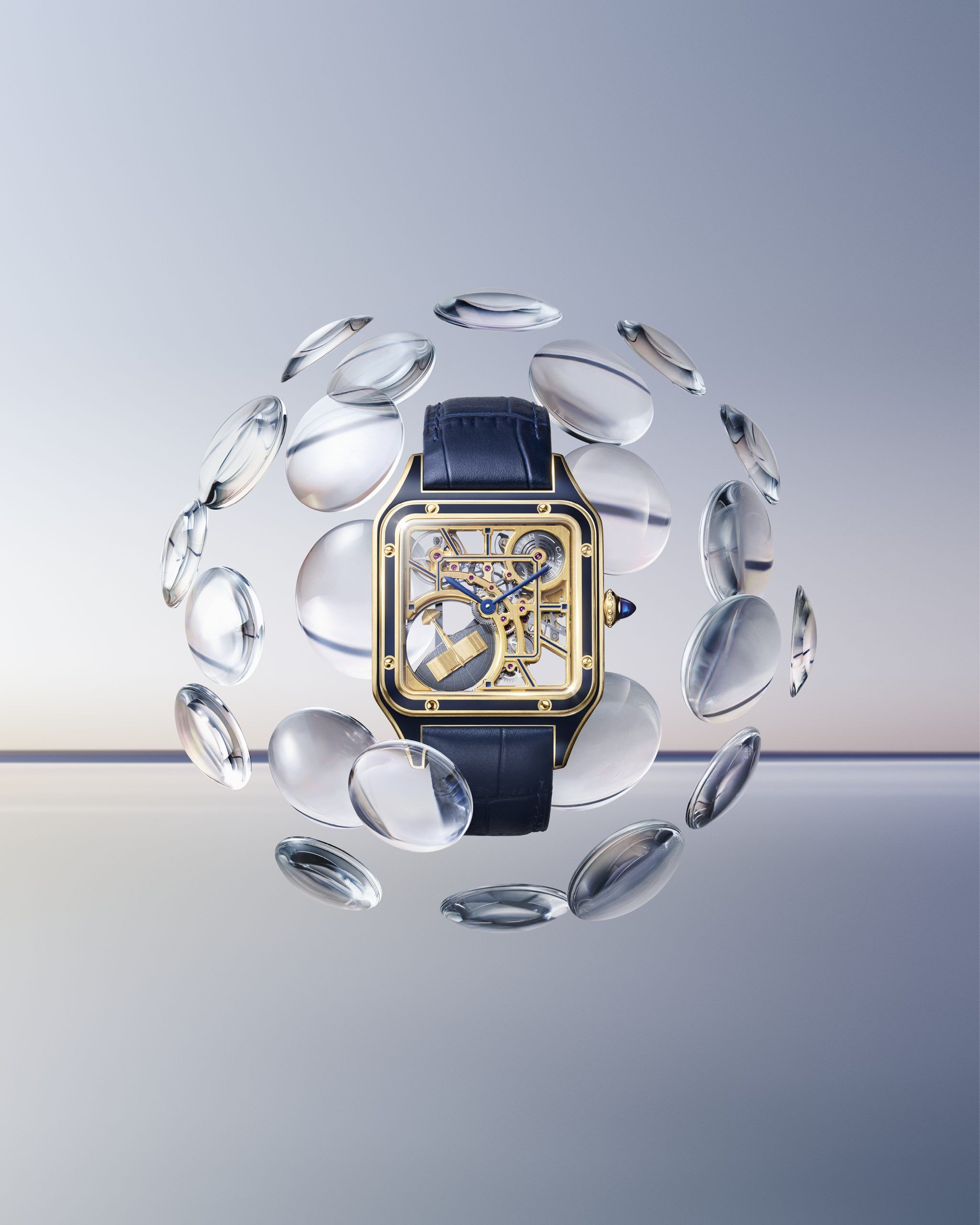 Also for 2023, the Maison unveils two hallmarks of Cartier watchmaking, along with new interpretations of the Pasha, Baignoire, Panthère and Santos de Cartier watches.  The slim understated Santos-Dumont is elevated with a new specially developed 9629 MC automatic skeleton calibre.
Inventive and narrative, this movement includes a miniaturised functional oscillating weight in the shape of a replica of the Demoiselle, a trailblazing plane designed by the pilot in 1907. Staying true to the elegance original model, the latest edition is presented with a gold or steel case along with visible screws, a beaded crown and blue cabochon.

The Baignoire watch has also been incarnated once more, this time with an explorative oval dial, a new alignment of proportions and Roman numerals crowned with rich gold ribbon. This new concept exalts the sensual character of the watch, with choice materials that include rose gold, yellow gold or fully paved contrasted against a black varnished leather strap.
Adding to the Class of '23 is the Clash [Un]limited, representing a true creative fusion that takes the aesthetic heritage of the Clash collection and evolving it even further. A jewellery watch that stands out for its beauty, the model sports the signature codes of the Clash de Cartier, with the addition of beads, picot studs and clou carrés.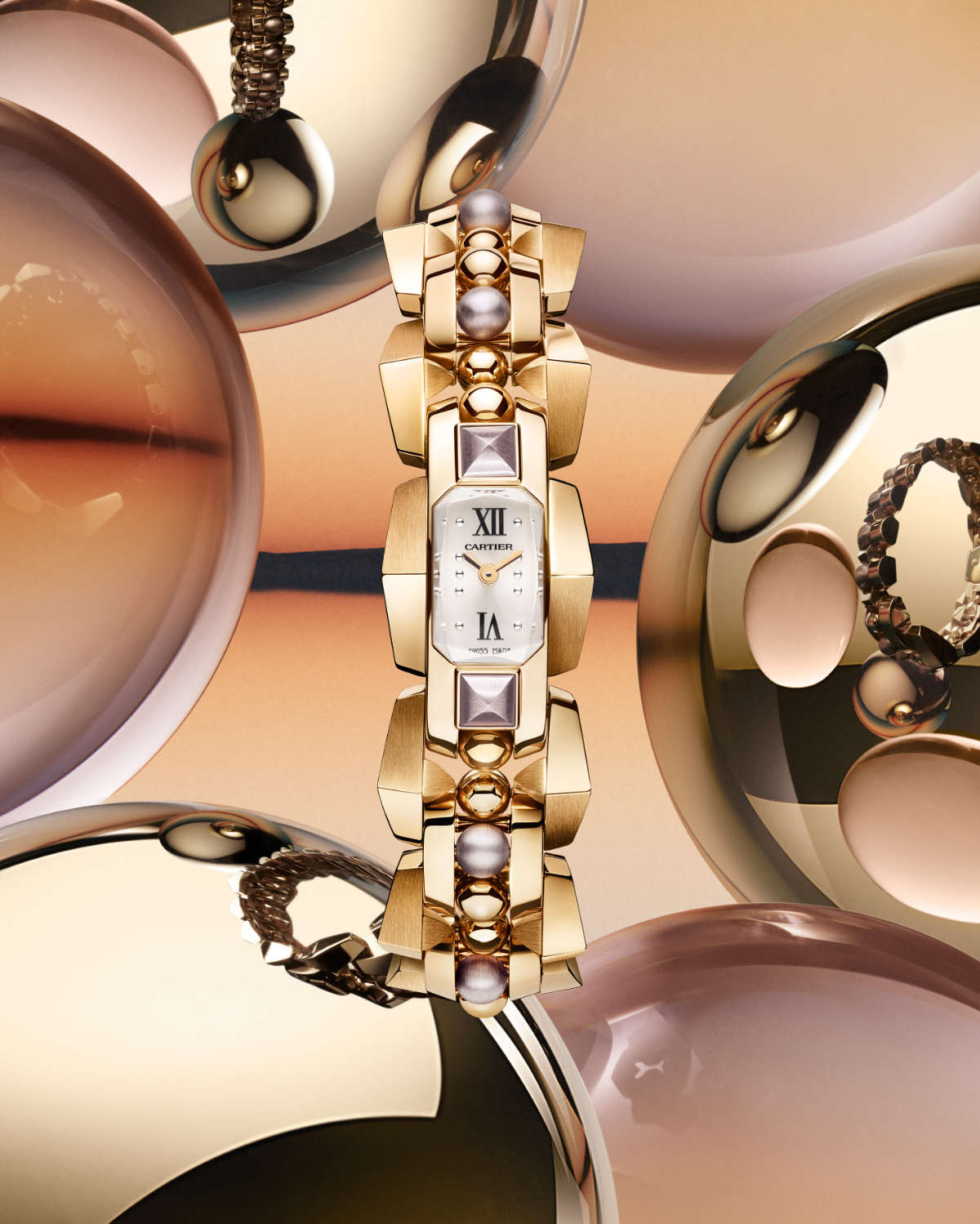 It is both precious and powerful with its faceted corners and bevelled dials and a standout geometrical profile. This exemplary structure is quite unlike any treatment seen in jewellery watches. It is not only a homage to Jeanne Toussaint but is also allows its links to blend seamlessly with the mini case and its sixteen-faceted cut glass.
Variations of the Clash [Un]limited include brushed and satin finish gold in yellow or rose and one with an entirely new shade of violet that's entirely developed and exclusive to Cartier. Those wanting to stand out can opt for models in diamond-paved yellow gold, rose gold and white that are set with precious stones.
Wild Style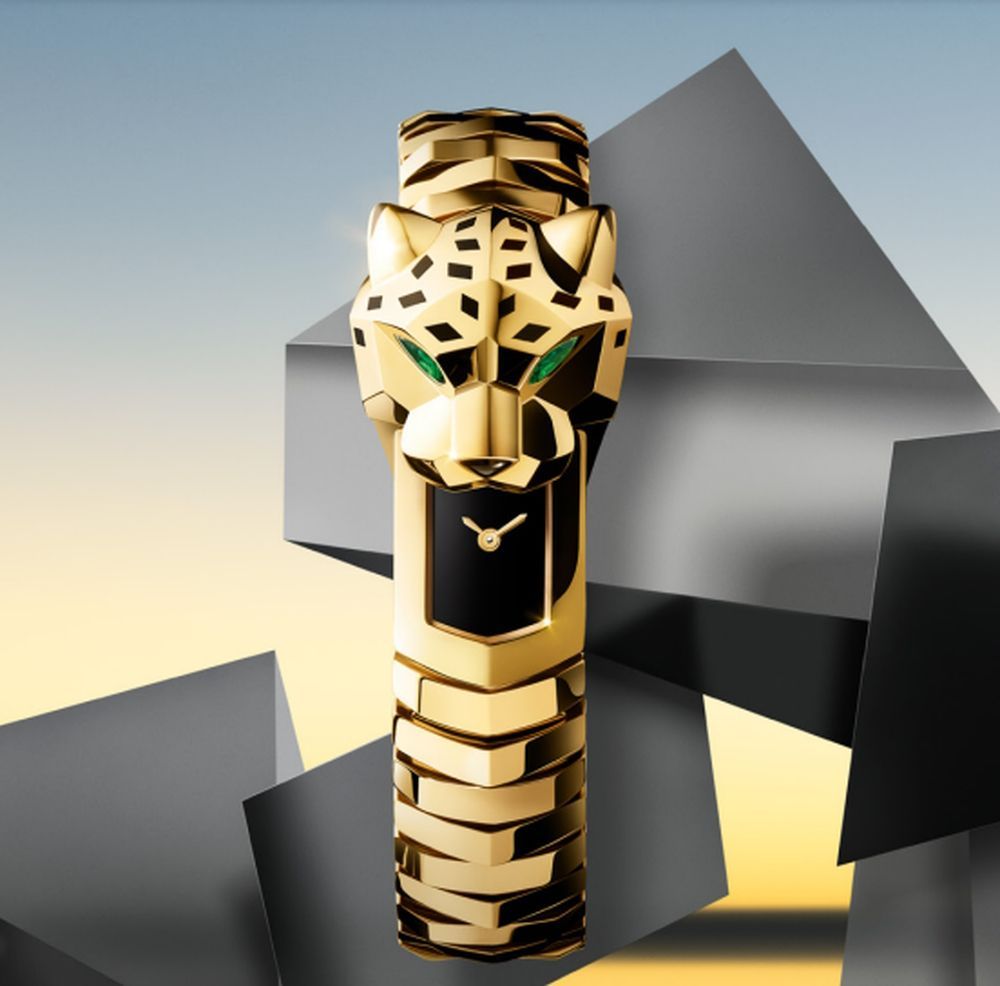 Completing the new offerings from Cartier is another take of the iconic Panther. A masterful addition to the La Panthère family, this masterpiece leverages off the House's renowned jewellery-making expertise. Taking on a sculptural form, the timepiece is further enhanced with hand finishing, lacquered, polished spots, and setting.
This unique presentation is well-articulated and flexible, yet with the added benefit of three dimensional panther's head – jaws and all – taking centre stage. Equipped with an ingenious magnetic system with no visible hinges, the La Panthère De Cartier is presented in yellow or rose gold speckled with black lacquer with tsavorite eyes or in diamond-paved white gold with emerald eyes. In all its forms, it serves to captivate whilst bringing a fierce and wild allure to the wearer's wrist.
This story first appeared on Augustman Singapore
(Images: Cartier)