Following the collaboration with artist Long Di to welcome the Year of the Rabbit, Shanghai Tang invites fine artist Gao Ludi to reimagine the international Chinese luxury lifestyle brand, distinguished for championing the spirit of contemporary China. 
The starting point of Gao's interpretation comes from the safety vest and its fluorescent hues, which aligns with his inclination for a bold use of colour in his paintings.
Even the industrial protective garment's reflective metallic silver webbing is incorporated into his design through reflective laces.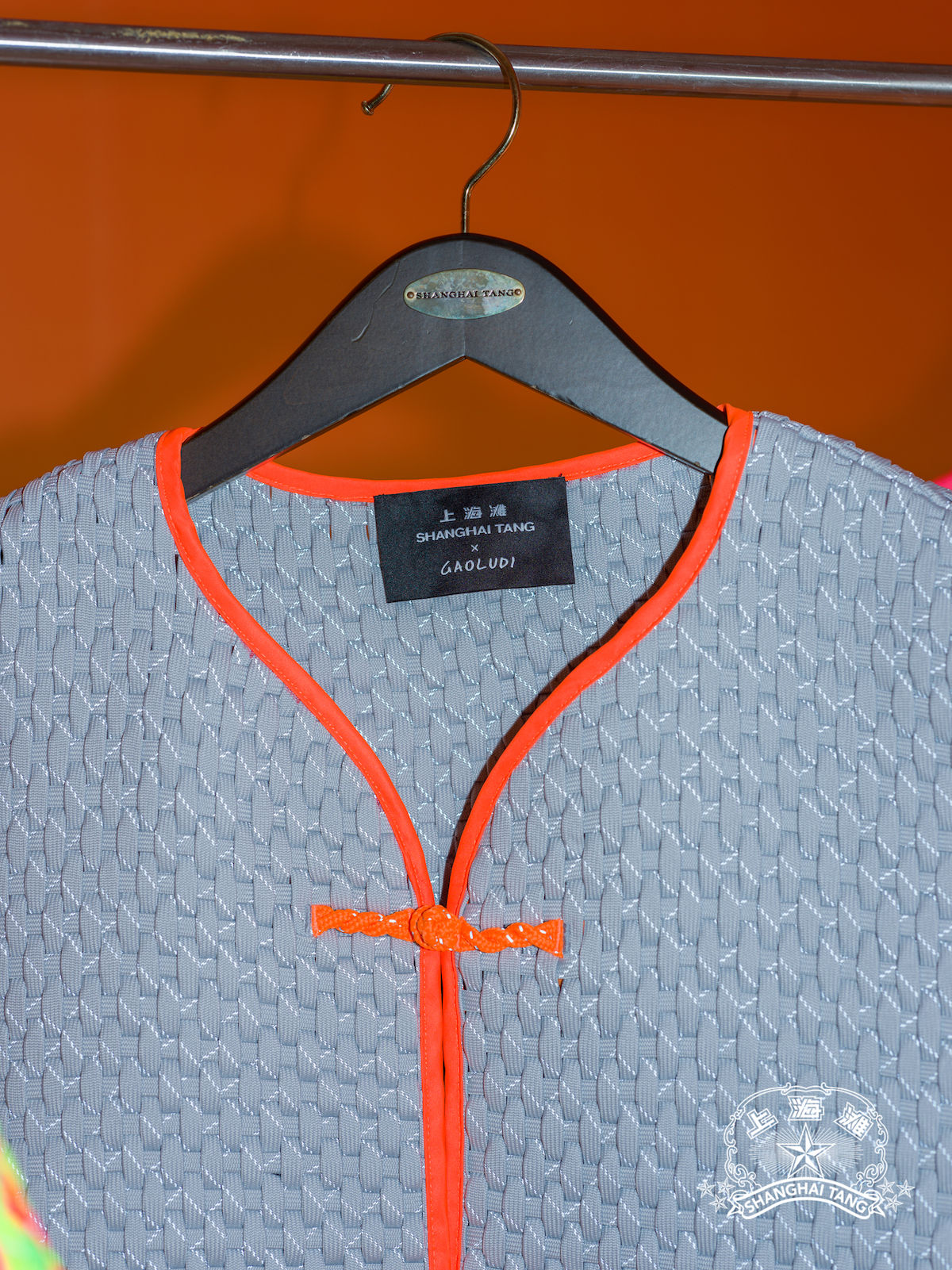 The vividly graphic palette illuminates the intricacy of his handwoven vests and jackets. Topped with frog buttons crafted from neon ropes or fluorescent velcro closures, these pieces recall Shanghai Tang's emblematic Tang Jacket. Contrast colour edging is another Oriental element that adds to the finishing touch.
Mulberry silk shirts sporting the digital print of silk jacquard, as well as hand-knitted hats complete Gao's limited-edition unisex capsule collection, christened Fresh Sheen.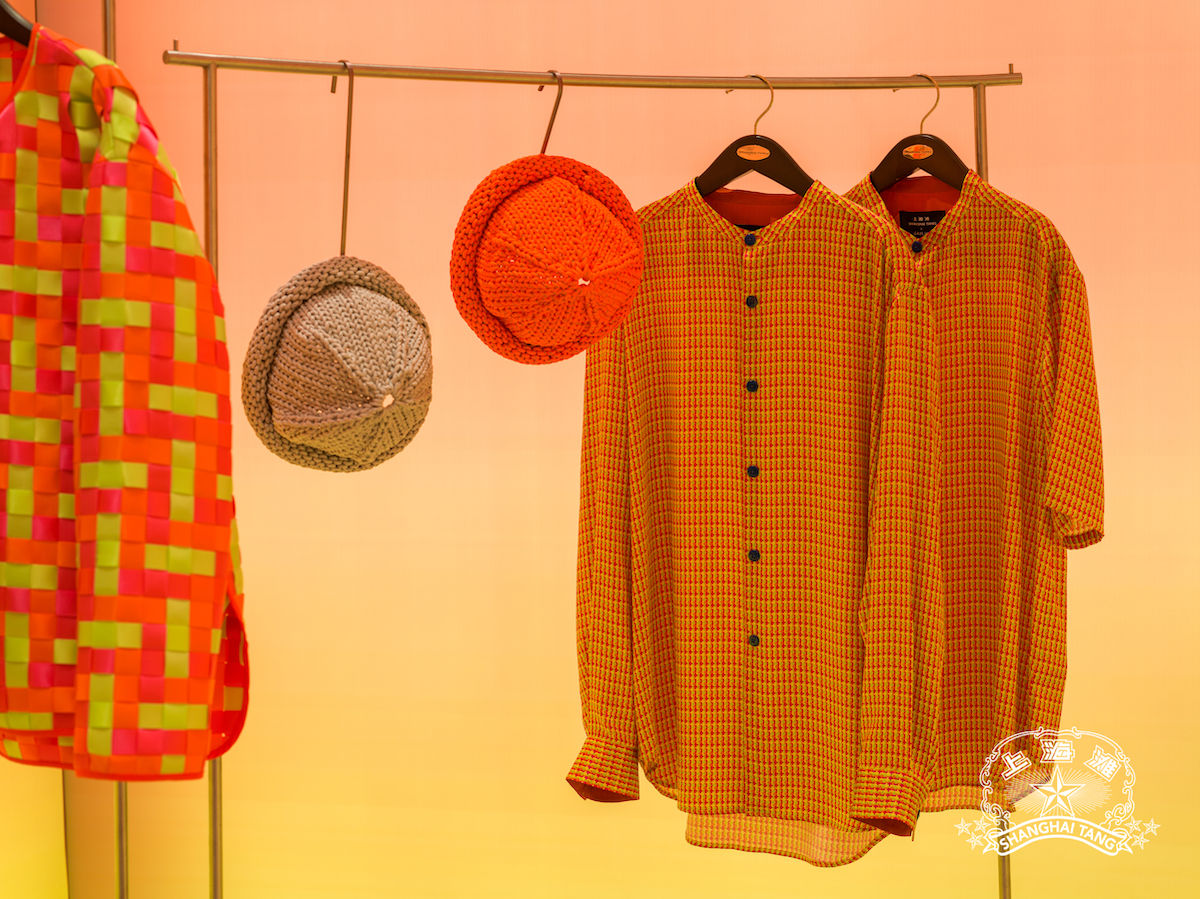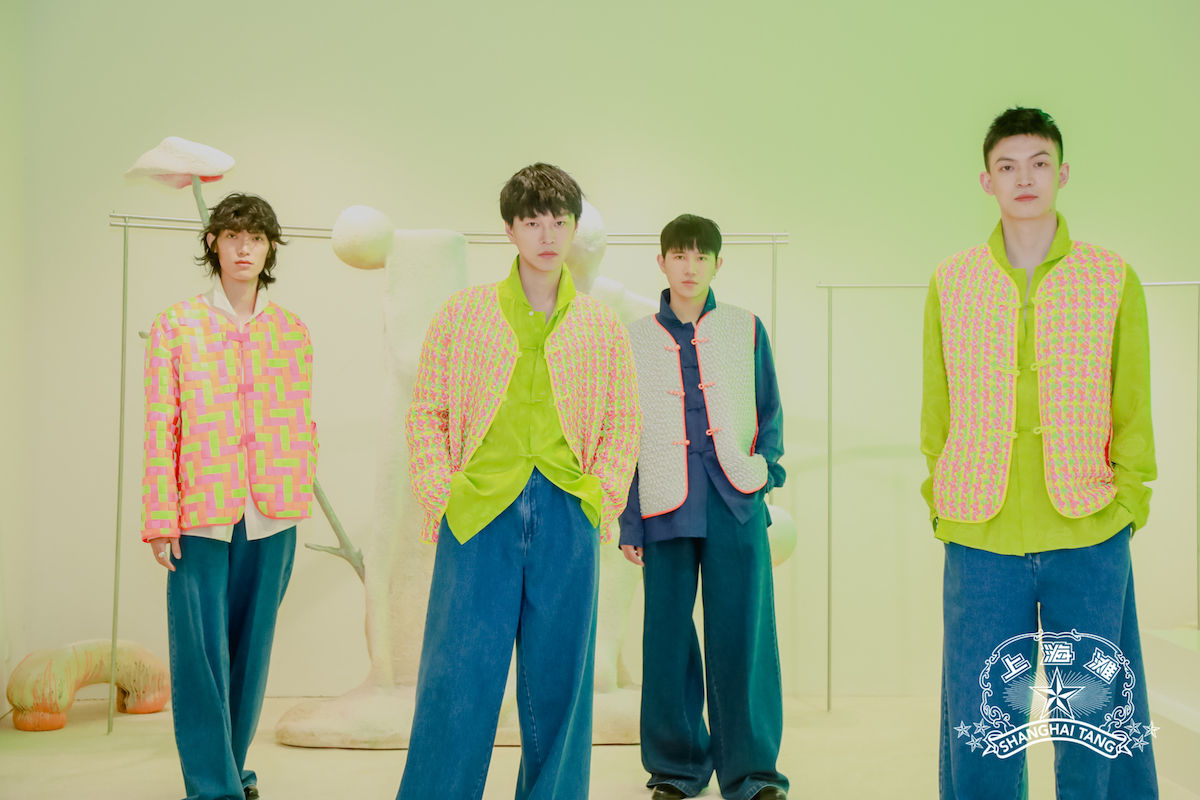 In the traditional Chinese context, the word "fresh" refers to the newness of food, while the English word "Sheen" (like the Chinese pronunciation) alludes to the luminous colours.
Shanghai Tang's commitment to support the development of Chinese contemporary art stretches back to its inception by the late socialite and magnate, Sir David Tang KBE, in Hong Kong in 1994. Its creative partners span the who's who of Chinese artists, such as Liu Ye, Jacky Tsai, and Zhou Yi Lun. 
Gao was one of the four artists named in Forbes' 30 Under 30 Asia in 2019, cementing his position in the wave of new-gen artists from China attracting attention at home and abroad. Based in Beijing, his work draws inspiration from the influence of social media, exploring how the dissemination of online information adds to the meaning of an image.
"People have different backgrounds, so they film different things and share different stories online," Gao told Forbes. "They might be gone in a moment, but for me, painting is a way to express the emotions I have when I see these pictures online."
The Fresh Sheen capsule collection is now available at all Shanghai Tang boutiques at Takashimaya Shopping Centre, Raffles City and The Shoppes at Marina Bay Sands.