Kopitiams are a beloved cultural institution in Malaysia, offering a glimpse into the country's rich history and diverse culinary traditions and these coffee shops in KL and Selangor can be found in almost every corner of the country, serving up a variety of traditional Malaysian dishes alongside hot beverages like coffee and tea.
Despite the rise of trendy cafes and international restaurant chains, kopitiams continue to hold a special place in the hearts of many Malaysians. These humble eateries are often associated with slow conversations, leisurely moments, and a sense of community that is hard to find elsewhere.
In Kuala Lumpur, the country's bustling capital city, there are still plenty of traditional kopitiams to be found. Some of these coffee shops have been around for generations, while others have adapted to the changing times by offering more modern amenities and Instagram-worthy decor.
Read on as we introduce you to some of the top modern kopitiams in Kuala Lumpur and Selangor to visit. Whether you're a local looking to rediscover your city's culinary gems or a curious traveler eager to try something new, these kopitiams are sure to delight your senses and leave you with fond memories of Malaysia's food culture.
Must-visit modern kopitiams in KL and Selangor
Guan's is a unique and contemporary kopitiam situated in Taman Rasa Sayang, Petaling Jaya. It is a fusion of traditional and modern that offers a wide selection of classic and modern dishes. The friendly team at Guan's serves up an array of mouth-watering delights, including Kaya Butter Sourdough, Fettuccine Lemak with Crispy Squid, Hainan Chicken Chop, and Curry Laksa.
A highlight of Guan's is its coffee menu, which boasts traditional kopitiam-style white coffee and third-wave long blacks. The coffee component is spearheaded by the Klang Valley's Brew & Bread, and the pastries come from Petiteserie by Janice Siew.
Guan's is not just about its food and coffee, but also about its beautiful neighbourhood space. It is a cozy and inviting kopitiam that is a popular spot on social media. Its blend of classic and modern dishes, friendly staff, and beautiful ambiance make it an excellent choice for anyone looking to experience modern Malaysian cuisine in a unique and contemporary setting.
Address: 29, Jalan SS 4c/5, Taman Rasa Sayang, 47301 Petaling Jaya, Selangor
Operating hours: 8 AM – 5 PM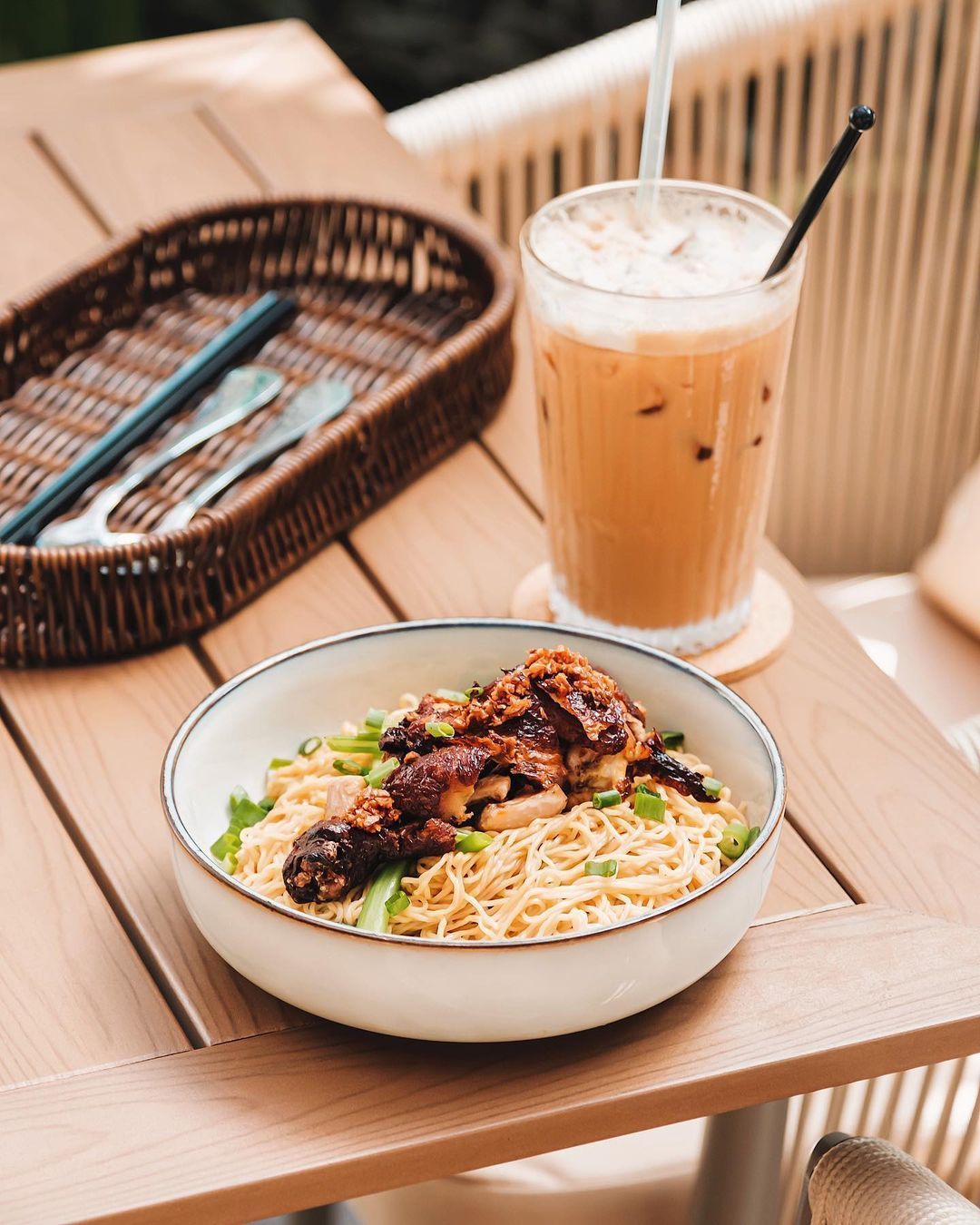 Boi Boi is a restaurant that can be found in Bukit Bintang and it specialises in serving South East Asian kopitiam dishes, such as the classic half-boiled egg and toast combo, Nasi Lemak, Sarawak Laksa, Bakso soup, and many more. The design of the restaurant is beautifully crafted with a raw yet natural feel to it. You can choose to dine indoors or by the alfresco area, which gives you the chance to experience the beauty of the outdoors while enjoying your meal. Even though the restaurant closes at 5 PM, it still remains an excellent spot for a weekend outing in the city.
Address: 14 Jalan Inai, off, Jln Imbi, 55100 Kuala Lumpur, Wilayah Persekutuan Kuala Lumpur
Operating hours: 10 AM – 10 PM (closed on Wednesdays)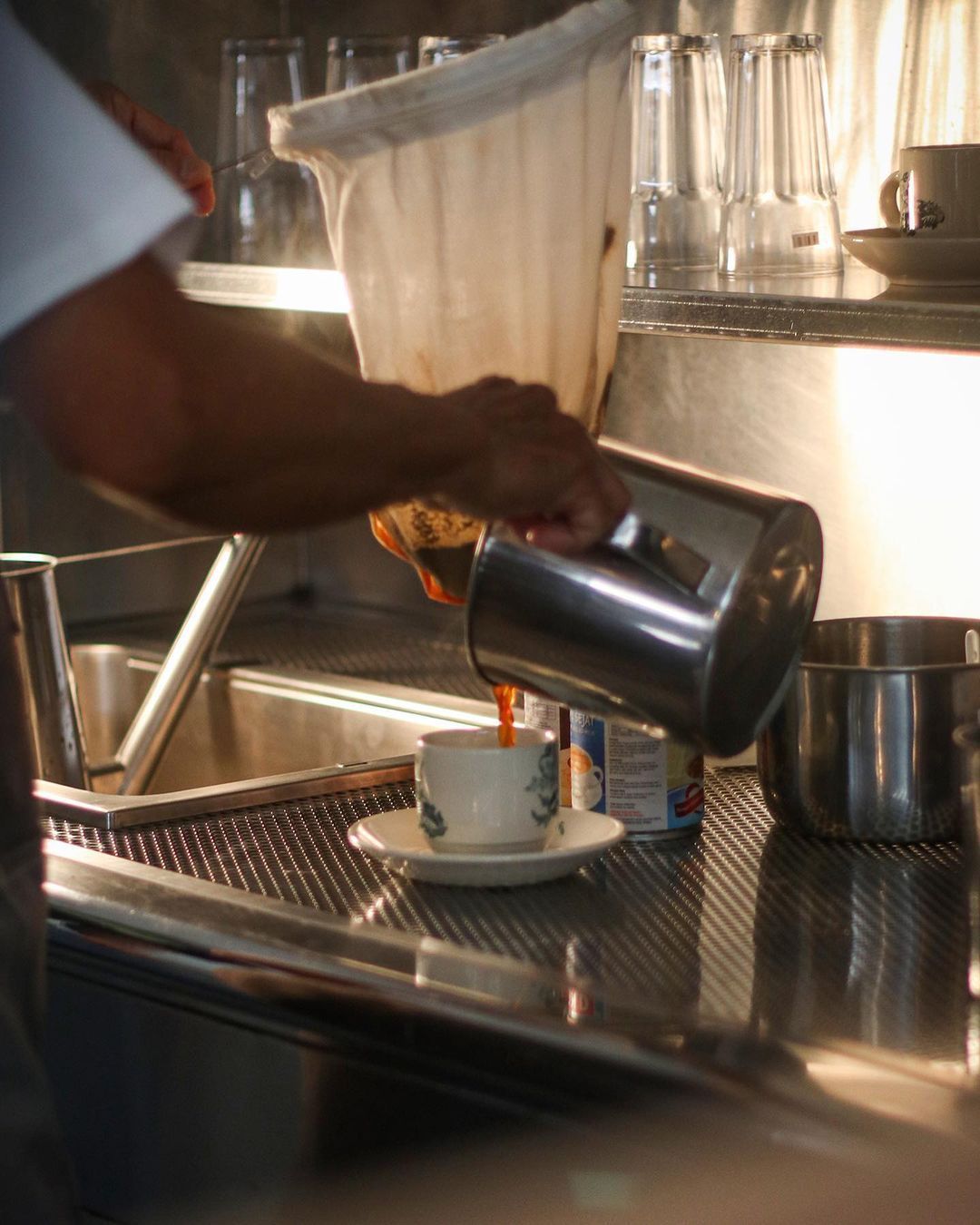 Sin Tong Hong Kopitiam is a well-known coffee shop that originated in Sitiawan in 1999, and quickly became a favorite of the northern Perak town's residents. The founding family has since relocated the kopitiam to the Klang Valley in search of new opportunities. The Tan family, consisting of two generations, operate the kopitiam, which is spread across two levels in a space that seamlessly blends the timeless with the timely.
The menu at Sin Tong Hong Kopitiam features classic fare with handmade noodles, nasi lemak, popiah, cucur udang, and kaya toast. The kopitiam is also lauded for its well-balanced and flavorful coffee and tea. Visitors can expect a wide range of dishes that combine traditional Malaysian flavors with modern twists, all prepared with the freshest ingredients.
Address: No.105&105A, Jalan 20/7, Taman Paramount, 46300 Petaling Jaya, Selangor
Operating hours: 7.30 AM – 9.30 PM (closed on Mondays)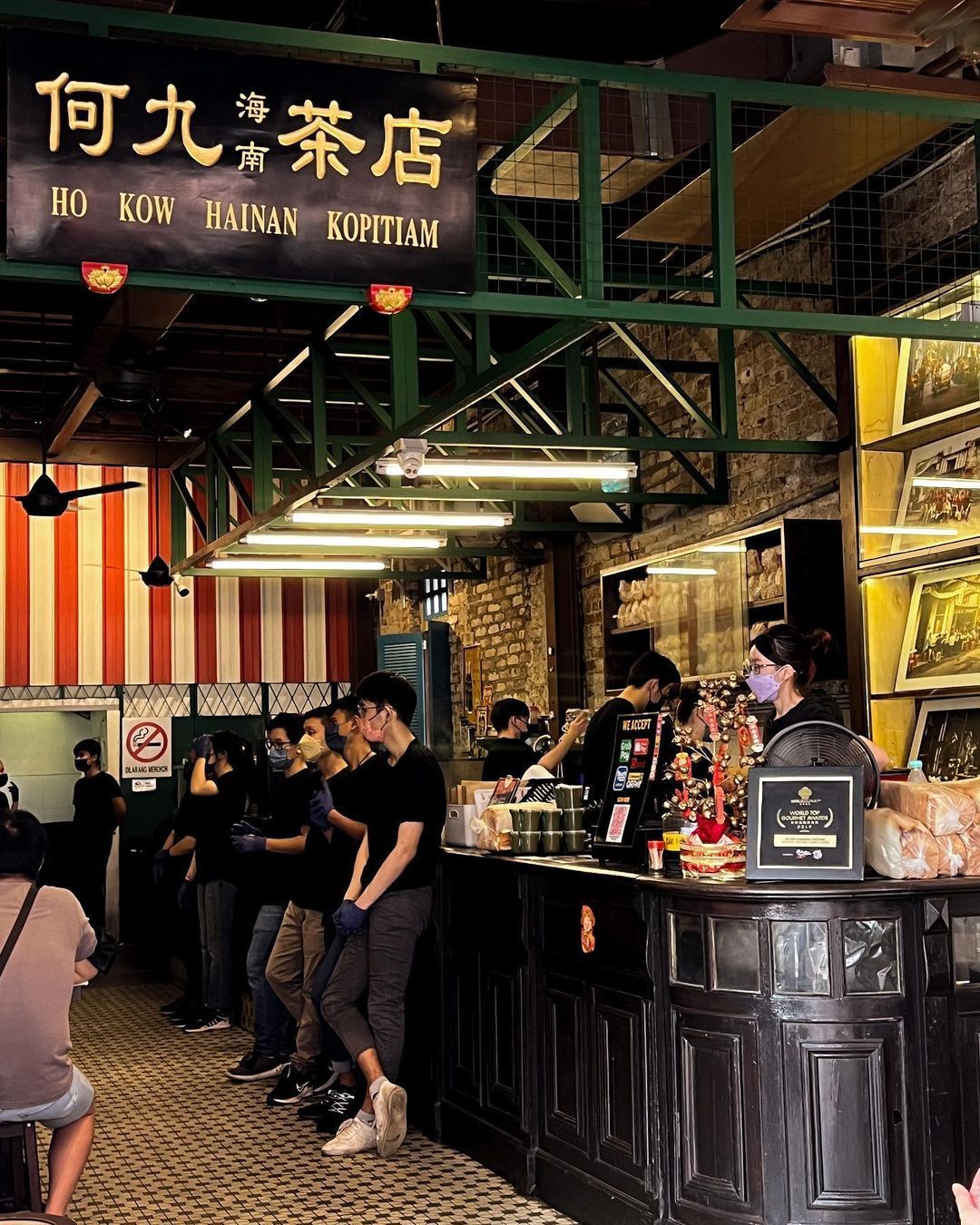 Ho Kow Hainan Kopitiam is a popular eatery in Kuala Lumpur that has been serving traditional Hainanese food since 1928. It started as a humble stall along Lorong Panggung before moving to Jalan Balai Polis and eventually settling into its current location opposite Four Points by Sheraton Kuala Lumpur, Chinatown. The shop has modern comforts but retains its vintage charm. Despite the long queues that form outside, the owner can often be seen clearing tables and chatting with diners. The menu includes traditional Nanyang coffee beverages, toast and soft-boiled eggs, local delicacies, Malaysian-style noodles and rice dishes, Nyonya kuih, and even Hainanese bakery such as croissants.
Address: 1, Jalan Balai Polis, City Centre, 50000 Kuala Lumpur, Wilayah Persekutuan Kuala Lumpur
Operating hours: 7.30 AM – 3 PM (closed on Mondays)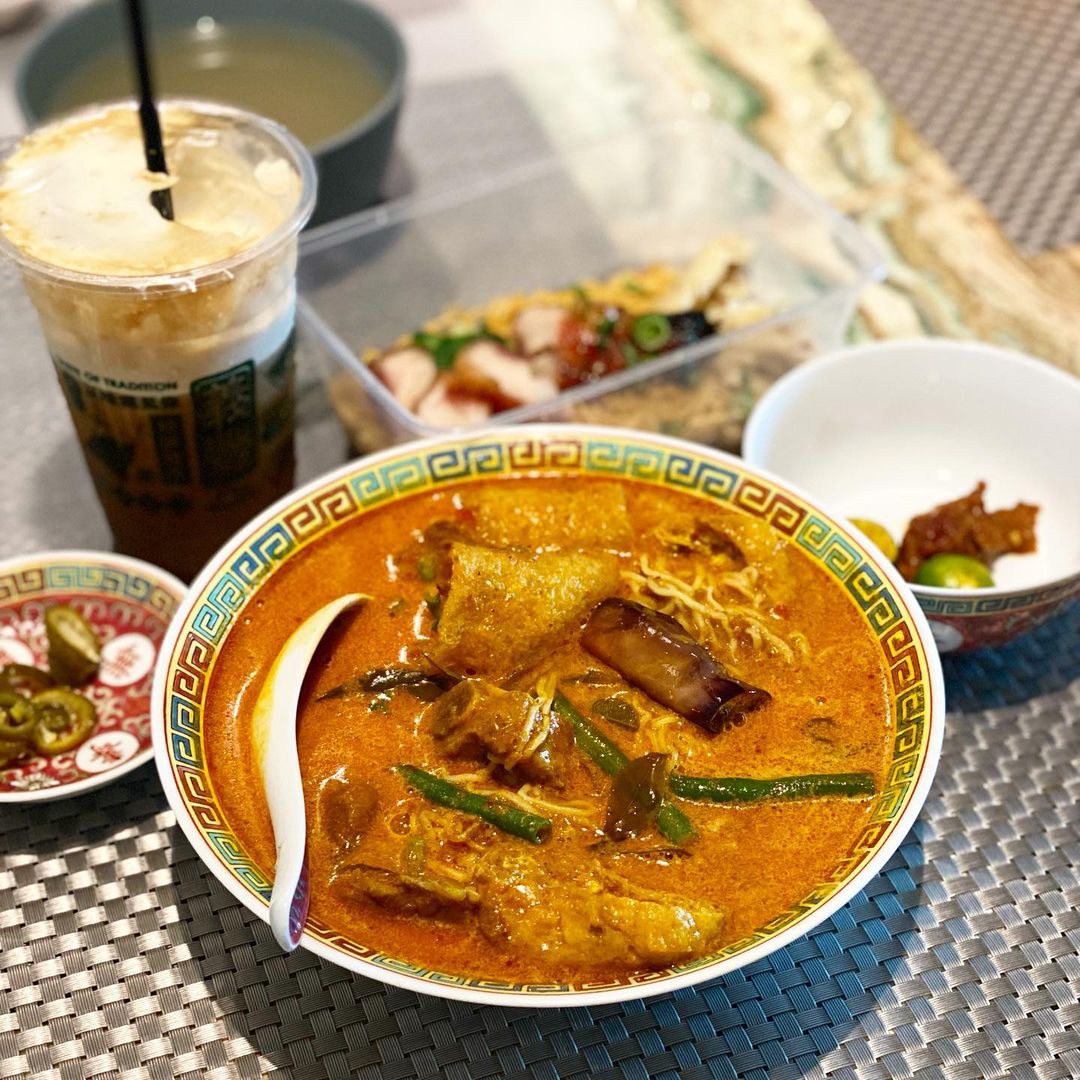 Yi Feng Restaurant is a popular eatery that is well-known for its delicious and satisfying curry mee. This dish is served with a choice of protein and springy wantan mee, which adds a delightful texture to the dish. The restaurant also offers wonton noodles with various protein options, including char siew, siew yoke, or poached chicken. In addition to noodles, Yi Feng Restaurant also serves various porridge dishes, including plain porridge, poached chicken, salted egg and pork, or double eggs and pork.
Apart from the food, Yi Feng Restaurant is also famous for its must-try drink, the Salted Cham Ping. This creamy coffee drink has a slight touch of saltiness and is topped with cheese foam, making it an excellent addition to any meal. With its delicious food and refreshing drinks, Yi Feng Restaurant is a must-visit modern kopitiam in Kuala Lumpur and Selangor.
Address: 2, Jalan Hujan Emas 4, Taman Overseas Union, 58200 Kuala Lumpur, Wilayah Persekutuan Kuala Lumpur
Operating hours: 7.30 AM – 4 PM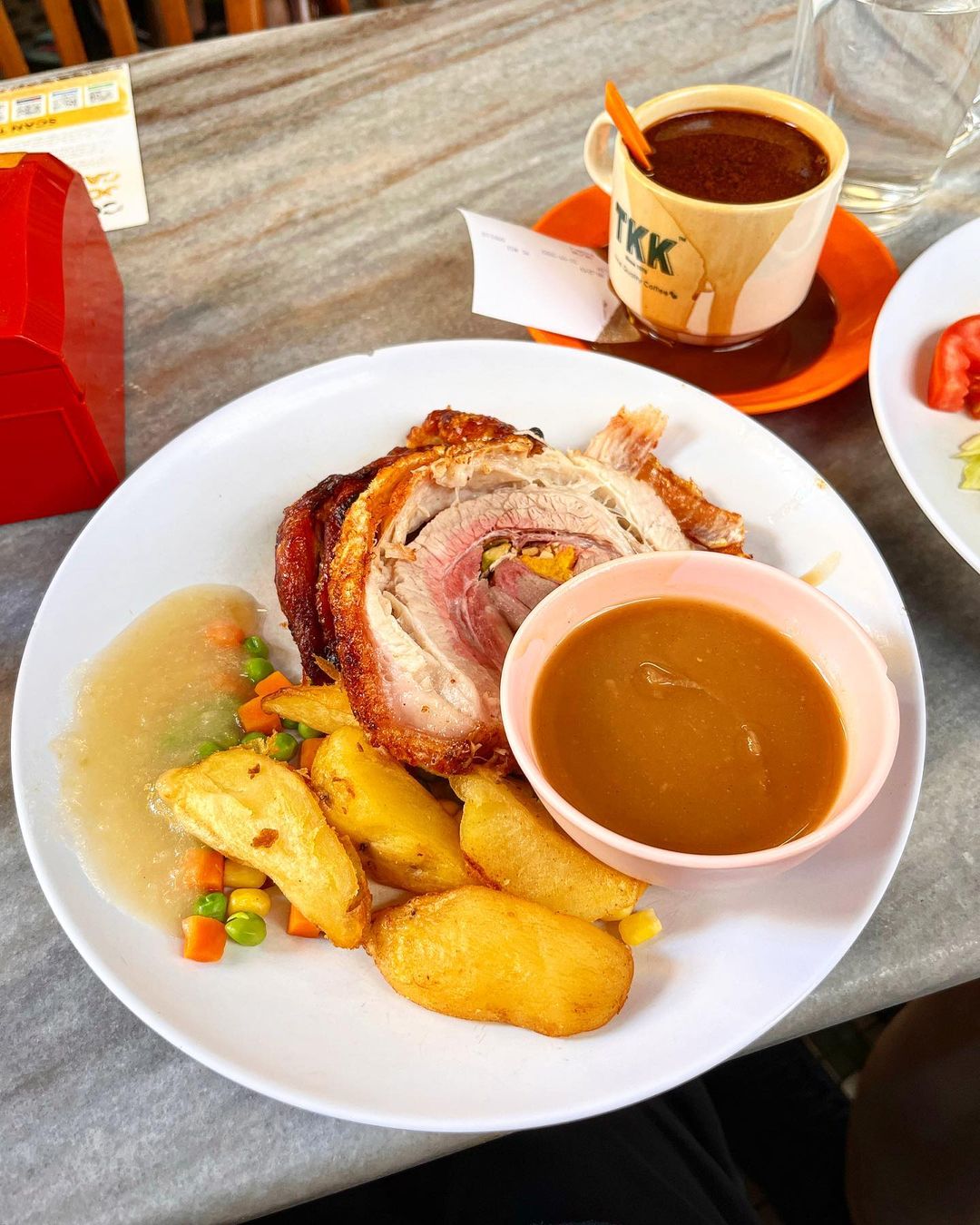 Yut Kee Restaurant is a classic and well-established eatery, having been in operation since 1928. Located in the Chow Kit area of Kuala Lumpur, this traditional kopitiam is a must-visit spot for those who want to experience the best of Hainanese cuisine.
Their menu offers a wide range of delicious and authentic dishes, including chops, noodles, and pork roasts. One dish that you definitely shouldn't miss is their famous chicken chop, which features egg-battered chicken chop smothered in their signature house gravy. For those who prefer other proteins, you can choose from options such as pork, lamb, or fish—all accompanied by their flavourful brown gravy.
While Yut Kee is known for its hearty breakfast dishes, there are also other items on the menu that are worth trying. For instance, their Marble Cake and Kaya Roll are tasty treats that go well with their coffee drinks, including kopi and cham.
Address: 1, Jalan Kamunting, Chow Kit, 50300 Kuala Lumpur, Wilayah Persekutuan Kuala Lumpur
Operating hours: 7.30 AM – 3 PM (closed on Mondays)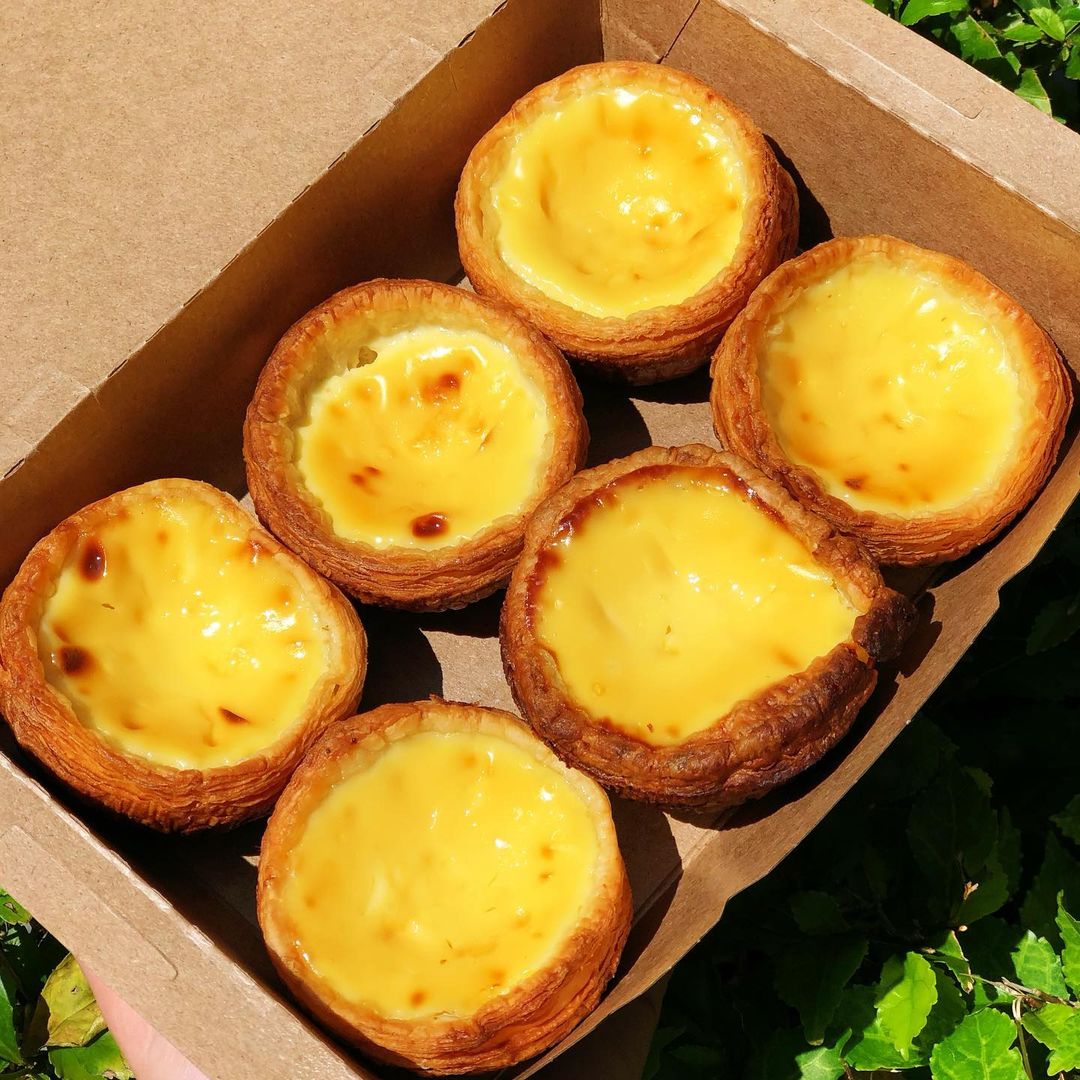 Woo Pin 45 Kamunting is a small yet highly popular eatery located in Chow Kit. Despite having a less extensive menu compared to some of the other kopitiams on this list, it has made a name for itself with its delicious fish head noodles. The dish comes in eight different variations, including fresh or fried fish, clear or milky broth, and different types of fish. The Fried Fish Noodles, which are served with generous portions of noodles and tender fish in a creamy and flavourful broth, is a highly popular order among patrons.
Apart from their signature dish, Woo Pin 45 Kamunting also serves a variety of tasty sides, including fried Fish Skin, Bean Curd, and Fish Cake. These sides perfectly complement the noodles and ensure a complete and satisfying meal experience.
In addition, the eatery also offers freshly baked Portuguese Tarts that are a must-try for anyone visiting the restaurant. These tarts are made daily and are known for their flaky and buttery texture that melts in your mouth with every bite.
Despite its small size, Woo Pin 45 Kamunting has become a beloved spot among locals and visitors alike, thanks to its delicious food and friendly atmosphere. If you're in the area, make sure to drop by and try their signature dish and other offerings for a truly authentic kopitiam experience.
Address: 45, Jalan Kamunting, Chow Kit, 50300 Kuala Lumpur, Wilayah Persekutuan Kuala Lumpur
Operating hours: 7.30 AM – 4 PM (closed on Sundays)
---
(Hero and feature image credit: Instagram/ @guans.kl) 
The story first appeared on Lifestyle Asia Kuala Lumpur