A symbol of timeless luxury, the circuit of the most expensive cars sold at auction is filled with many prized models. As Mercedes Benz and Ferrari creations take up podium positions among the finest race cars, renowned auction houses like RM Sotheby's and Bonham's set new benchmarks every time they bring the hammer down.
While most automobiles lose half their value at the time of resale, the tables are turned in the case of both racing models and vintage vehicles. Base prices in the classic car market start from multi-million dollars and biddings can carry on for a long time for rare and valuable cars.
To put things into perspective, a 2018 private sale saw a swanky 1963 Ferrari 250 GTO being lapped up by David MacNeil, founder and CEO of WeatherTech, for USD 70 million. The most expensive car sold at an auction fetched a whopping USD 142 million.
Auction houses mostly curate these models from racing teams or private collectors, but sometimes, rare ones have also been found among old scraps and barns. Offering a glimpse of the rare automobile marvels, these auction houses have captured the imagination of car enthusiasts for a long time.
These are some of the most expensive cars ever sold at auction
1955 Jaguar D-Type
Price: USD 21.7 million
One of the most expensive cars sold at an auction, chassis number XKD 501 Jaguar D-Type is a ferocious machine with motoring brilliance. No wonder, it is the only C or D-Type to win the Le Mans and remain intact in its original form. This expensive car also drove the Scottish racing team Ecurie Ecosse to victory in the 1956 Le Mans. This vehicle has had two owners since the racing team and has been a part of the same private collection for over 16 years.
The technical specs of the car include 250 bhp, 3,442 cc DOHC inline six-cylinder engine with three Weber 45 DCO3 carburettors, four-speed manual transmission, independent front suspension, live rear axle trailing links and transverse torsion bar, and four-wheel disc brakes, as per RM Sotheby's website.
Around 87 D-Type Jaguars were made between 1954 and 1957 and were seen as collector's items around the world. This particular model was sold by the reputed auction house in 2016.
1935 Duesenberg SSJ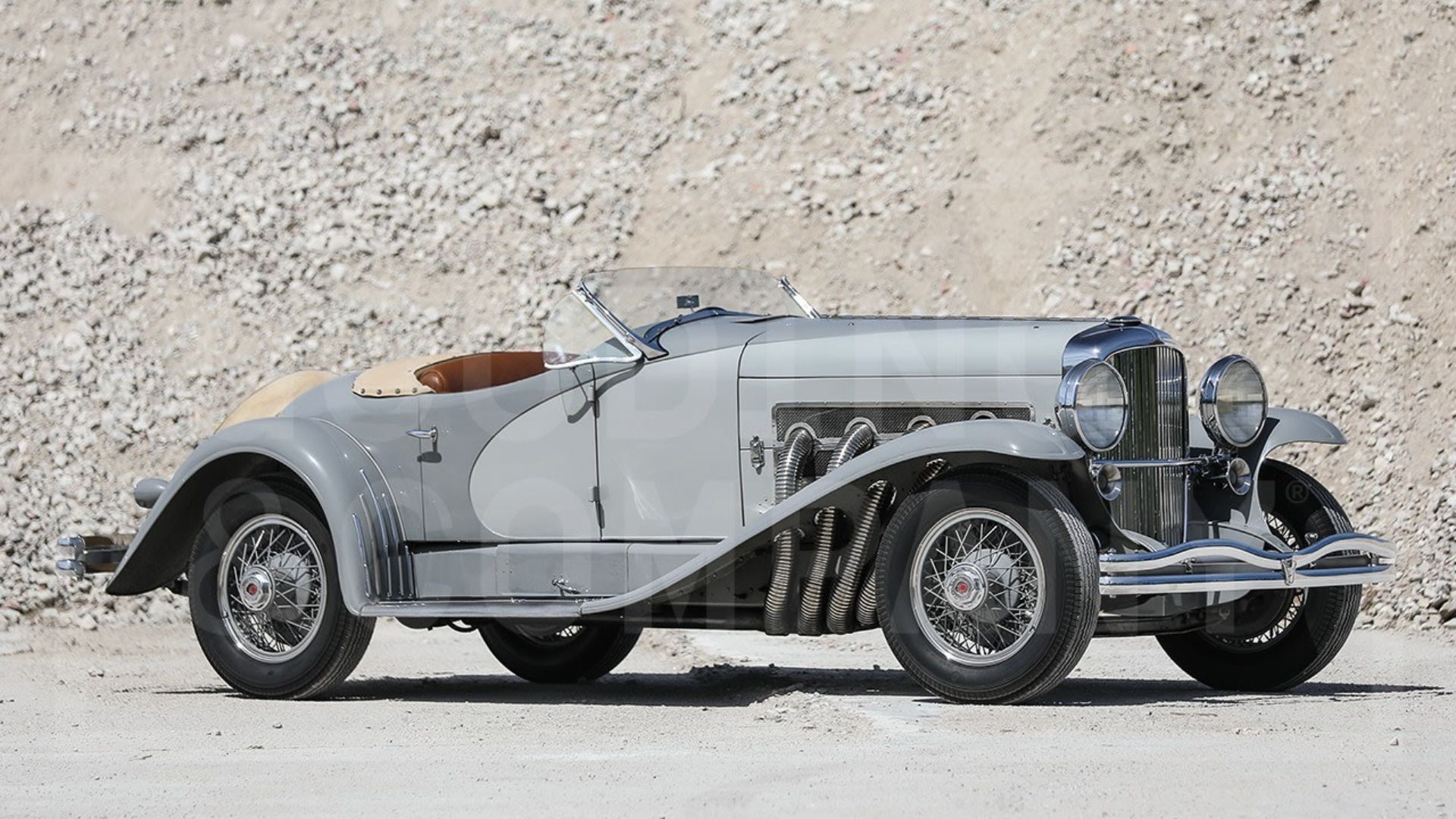 Price: USD 22 million
The 1935 Duesenberg SSJ is a classy ride which is sure to make a statement at every turn. Coupled with a massive 420 CID DOHC 32-valve inline 8-cylinder engine, that thrusts a force of 400 bhp at 5,000 rpm, this convertible roadster is also the most expensive American car to be sold at an auction.
This particular SSJ, chassis number 2594, is one of only two SSJs ever made. It is a more hardy and sporty version of the Duesenberg Model J. The SS added in the name denotes 'short wheelbase' and 'supercharged'. It also boasts an open coachwork designed by J. Herbert Newport Jr.
This premium vehicle was originally purchased by Academy Award-winning actor Gary Cooper in 1935. At the time of its auction in 2018, the car carried the original chassis, engine and bodywork. What makes it even more appealing is that this vehicle has had only two other owners since its delivery in 1949 — Briggs Cunningham and Miles Collier.
1956 Ferrari 290 MM by Scaglietti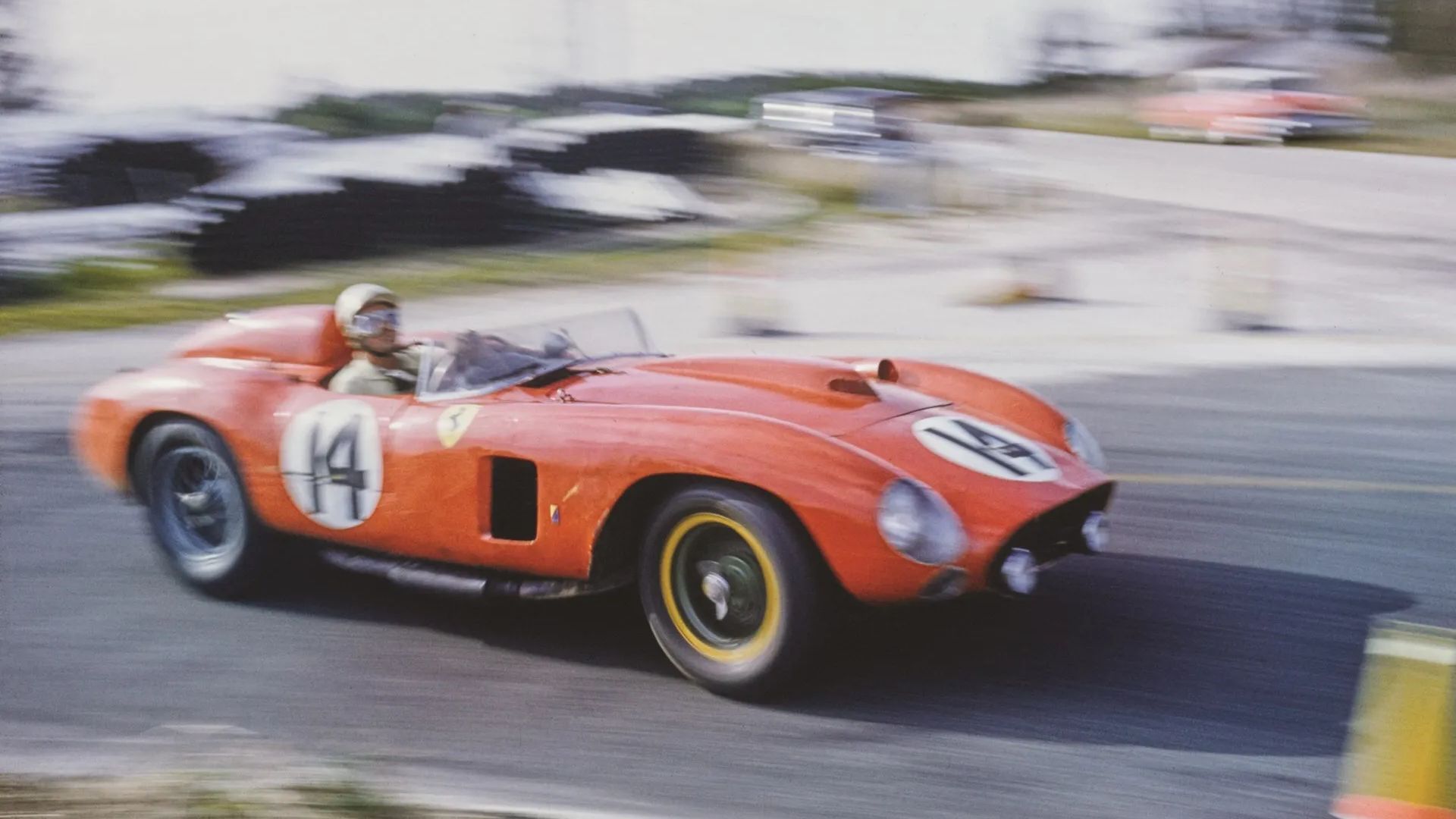 Price: USD 22 million
Ferrari's line of Works cars is described as the "Holy Grail" of motoring and was reserved for the finest drivers to take over the tracks. The Ferrari 290 MM is one of the classics from the Italian automobile company in this category. With a long lineage of renowned drivers this to glory at the likes of Nassau, Mille Miglia, and Buenos Aires, the vehicle is one of the four models ever built and one of the three which are surviving.
The chassis 0628 Scaglietti car appeared in many races as a Scuderia Ferrari works car and was driven by the likes of Sterling Moss, Juan Manuel Fangio and Phil Hill throughout the 1956-1957 season. This robust vehicle sported several powerful engine layouts and was retained by race car enthusiast Luigi Chinetti and his family for three decades.
1956 Aston Martin DBR1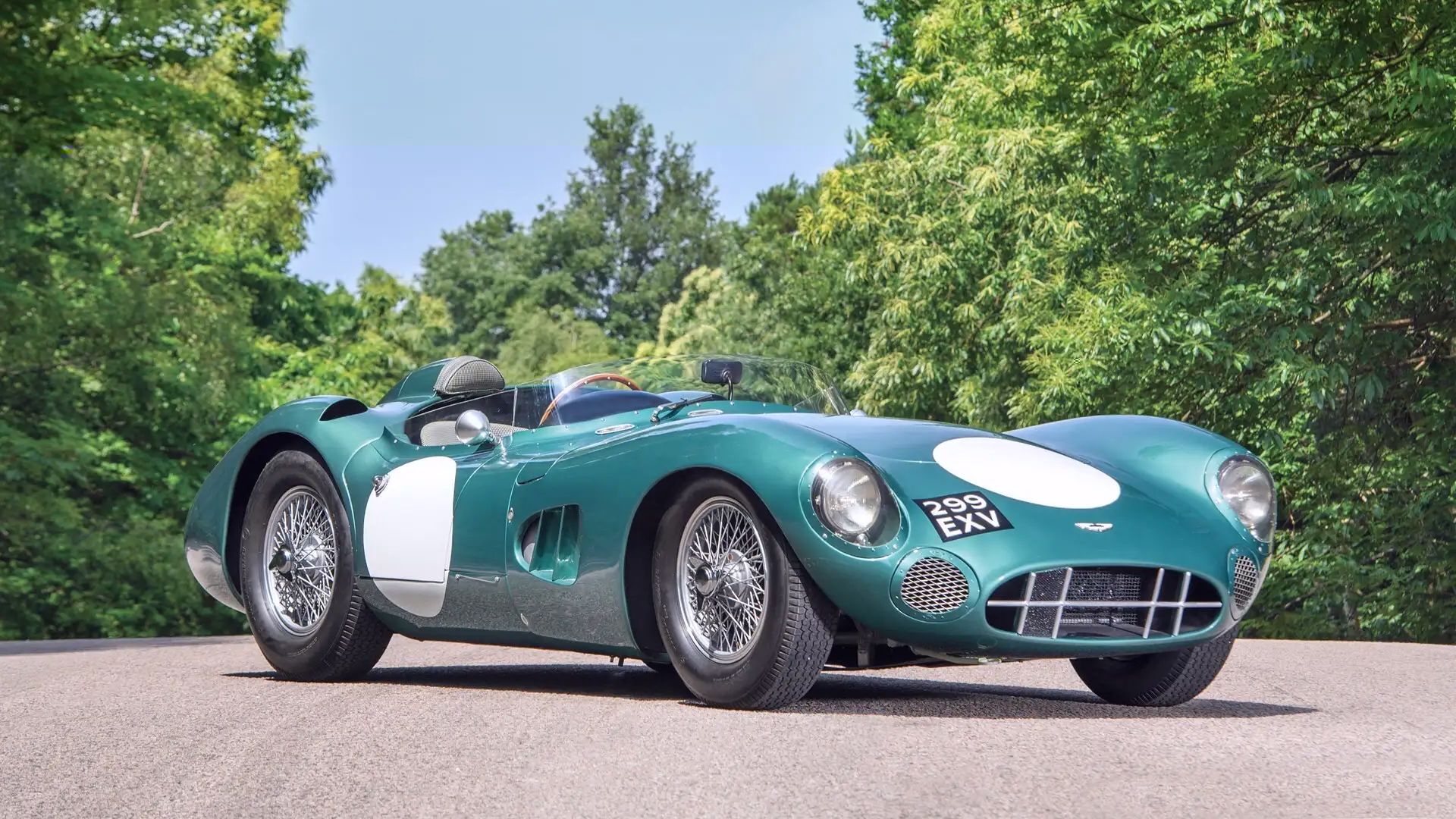 Price: USD 22.5 million
The most expensive British car ever sold at auction, this vintage 1956 Aston Martin DBR1 has seen Stirling Moss, Carroll Shelby, Jack Brabham, Tony Brooks, and Roy Salvadori behind the wheel in the late 1950s. The first of the five DBR1 models, this vehicle led the English carmaker to victory at the 1959 Le Mans and Nürburgring 1000 KM.
Sold at the 2017 Monterey Car Week, the vehicle with chassis number DBR1/1 comes with the correct reproduction engine for racing offered with the original car. It is maintained by Aston Martin specialist R.S. Williams.
While Aston Martins continue to fetch sky-high prices, this speedster is proof of the marquee's excellence in producing one of the most expensive cars. Its illustrious racing history justifies its hefty price tag.
1964 Ferrari 275 GTB/C Speciale by Scaglietti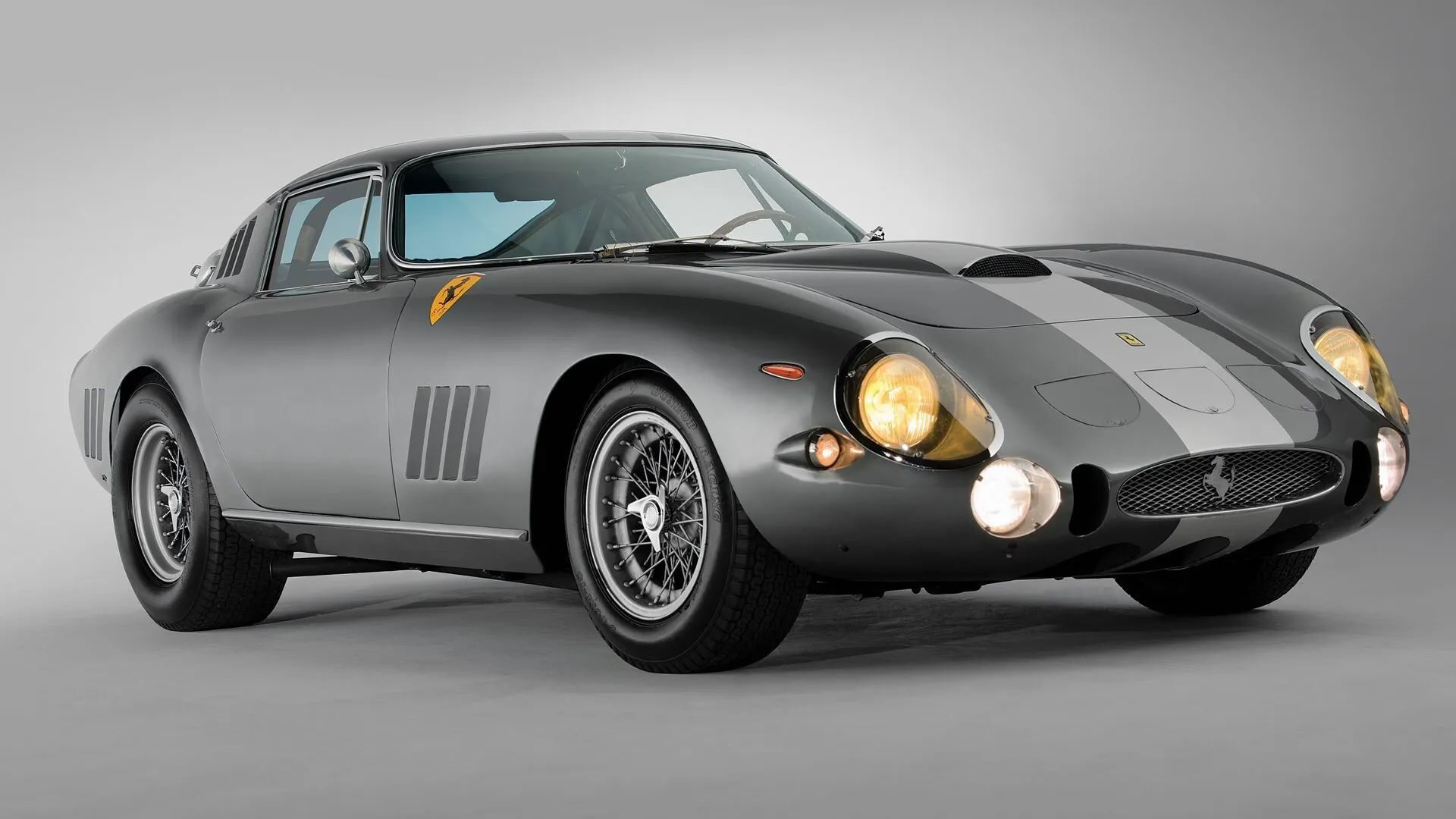 Price: USD 26.4 million
Born to take charge of the tracks, the 275 GTB/C is a class apart. The light aluminium body helps the beast glide smoothly while a 3.0-litre V12 engine was crafted to give an extra 70bhp boost. This is also the first Ferrari model to carry an independent rear suspension.
"It's one of only three Ferrari 275 GTB/C Speciale models built by the Maranello marque in late 1964 and early 1965 to homologate its new 275 GTB race car," says Auto Express, about the vehicle which was created to give a tough fight to the Ford GT40 and Shelby Cobra Daytona at Le Mans in 1965. However, interestingly enough, it never raced when new. The speculations regarding this led to a surge in the price of this car, chassis 06701, to soar high.
1967 Ferrari 275 GTB/4*S N.A.R.T. Spider by Scaglietti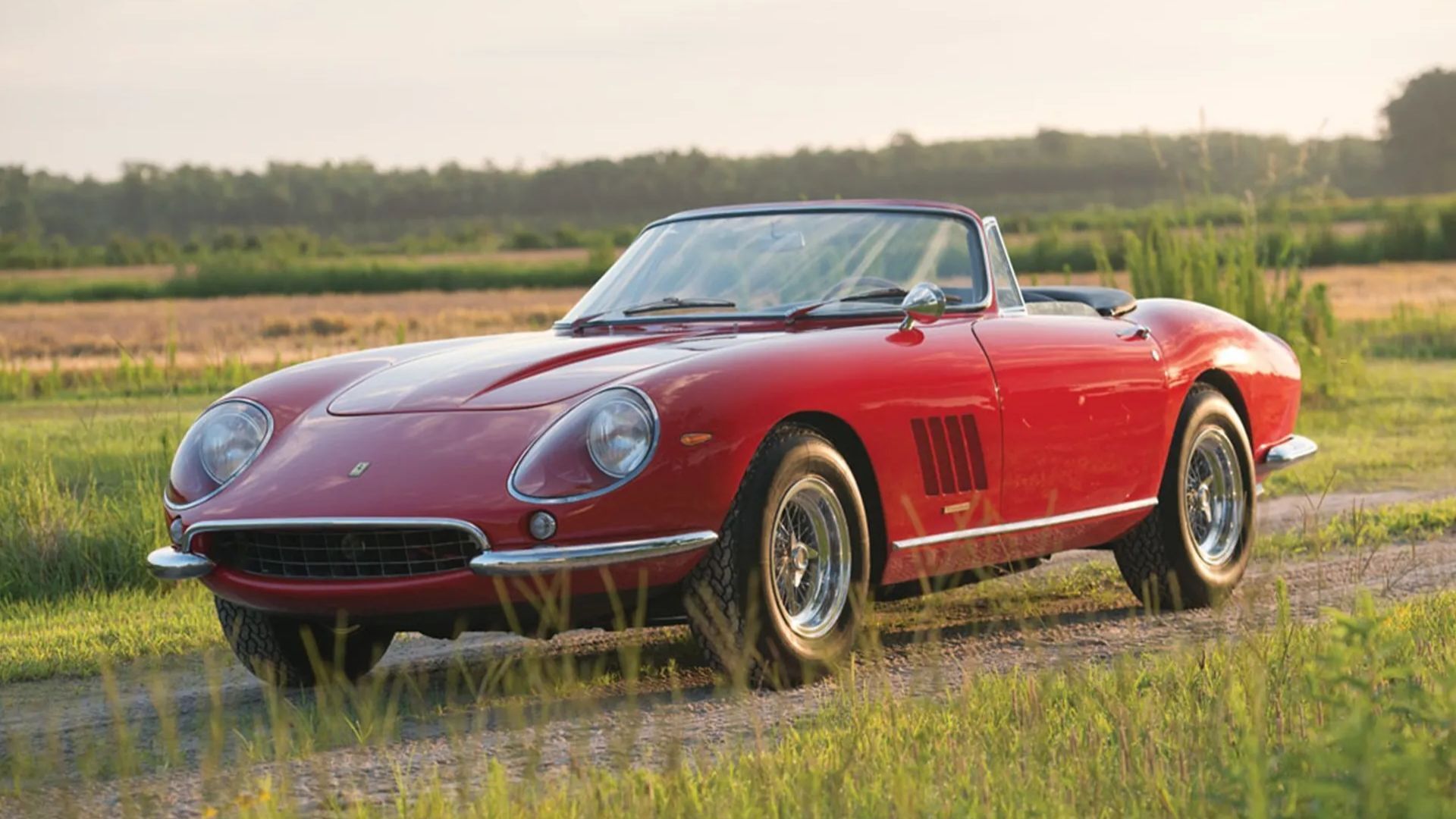 Price: USD 27.5 million
The 1950s and 1960s saw The North American Racing Team (NART) advertise the prancing horse in the USA to create brand awareness. For this, the company ushered in special cars at the request of Luigi Chinetti who was the company's dealer in America. The Spider is one of the 10 vehicles made and was newly purchased by Eddie Smith Sr. of North Carolina.
One of the most desirable Ferraris, chassis number 10709, is the first-of-its-kind to be raced by Denise McCluggage and Pinkie Rollo very successfully at Sebring. Later, actor Steve McQueen drove it in the film The Thomas Crown Affair 1968. Its prancing V12 engine can reach a superb 8000 rpm.
1956 Ferrari 290 MM by Scaglietti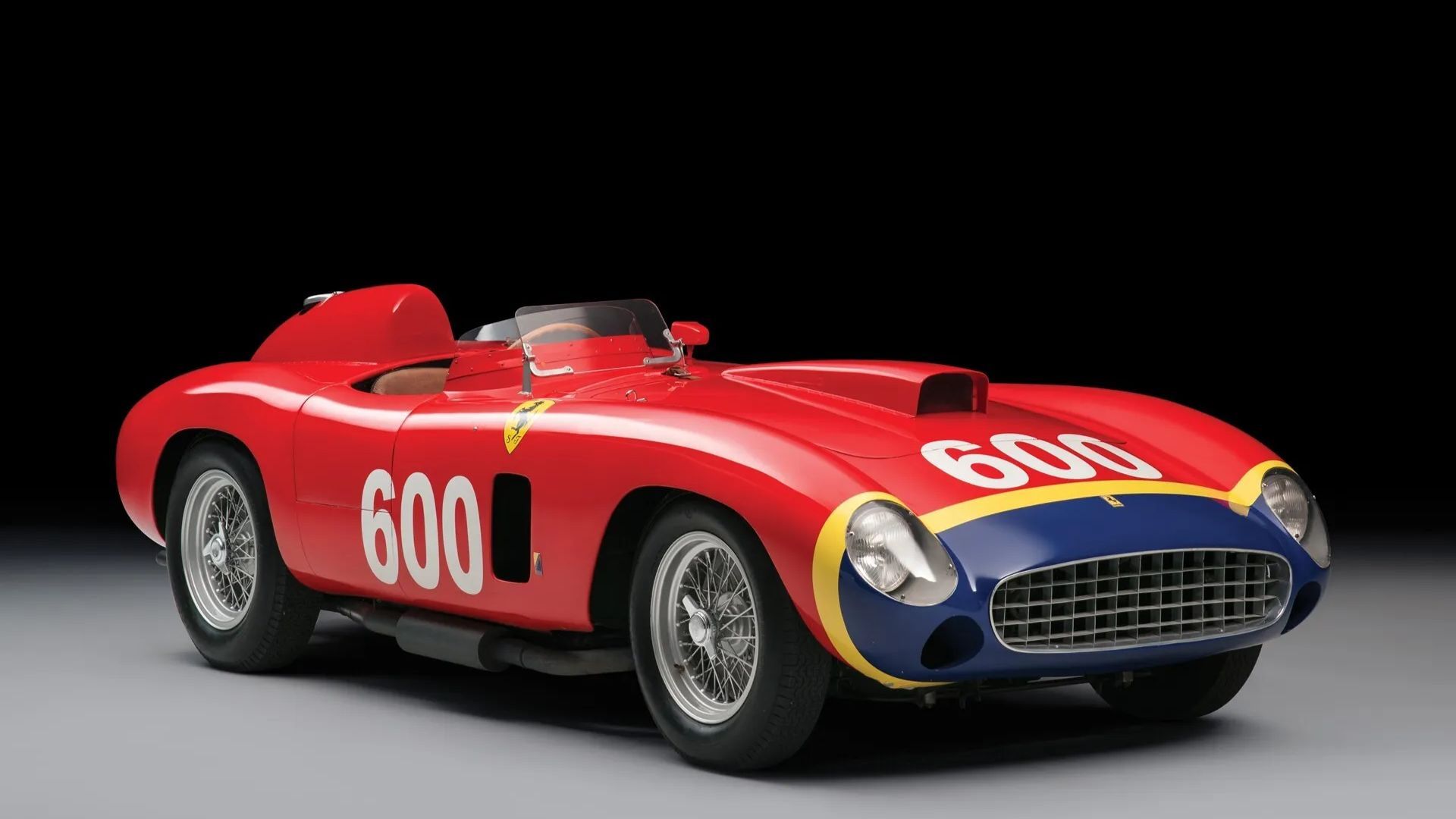 Price: USD 28 million
Chassis 0626 is one of the finest Ferrari race cars to be sold at auction. The former Works car was constructed mainly for the 1956 Mille Miglia, after which it takes its name, with Juan Manuel Fangio at its command. At the time of its sale in 2015, the vehicle became the most expensive car sold that year, the most expensive car sold in New York City, and the most expensive car sold by RM Sotheby's at the time. Other well-known drivers who steered this dream car include Alfonso de Portago and Wolfgang von Trips.
Speaking of specs, the car has 320 bhp, 3,490 cc SOHC 60-degree type 130 dry-sump V-12 engine with triple Weber twin-choke 46 DCF3 carburettors and twin spark-plug ignition with quad Magneti-Marelli distributors, four-speed manual transmission, independent front suspension with helical springs and anti-roll bar, De Dion rear axle with transverse leaf spring, and four-wheel hydraulic drum brakes, according to RM Sotheby's. It also has a wheelbase of 92.52 in.
Mercedes Benz W196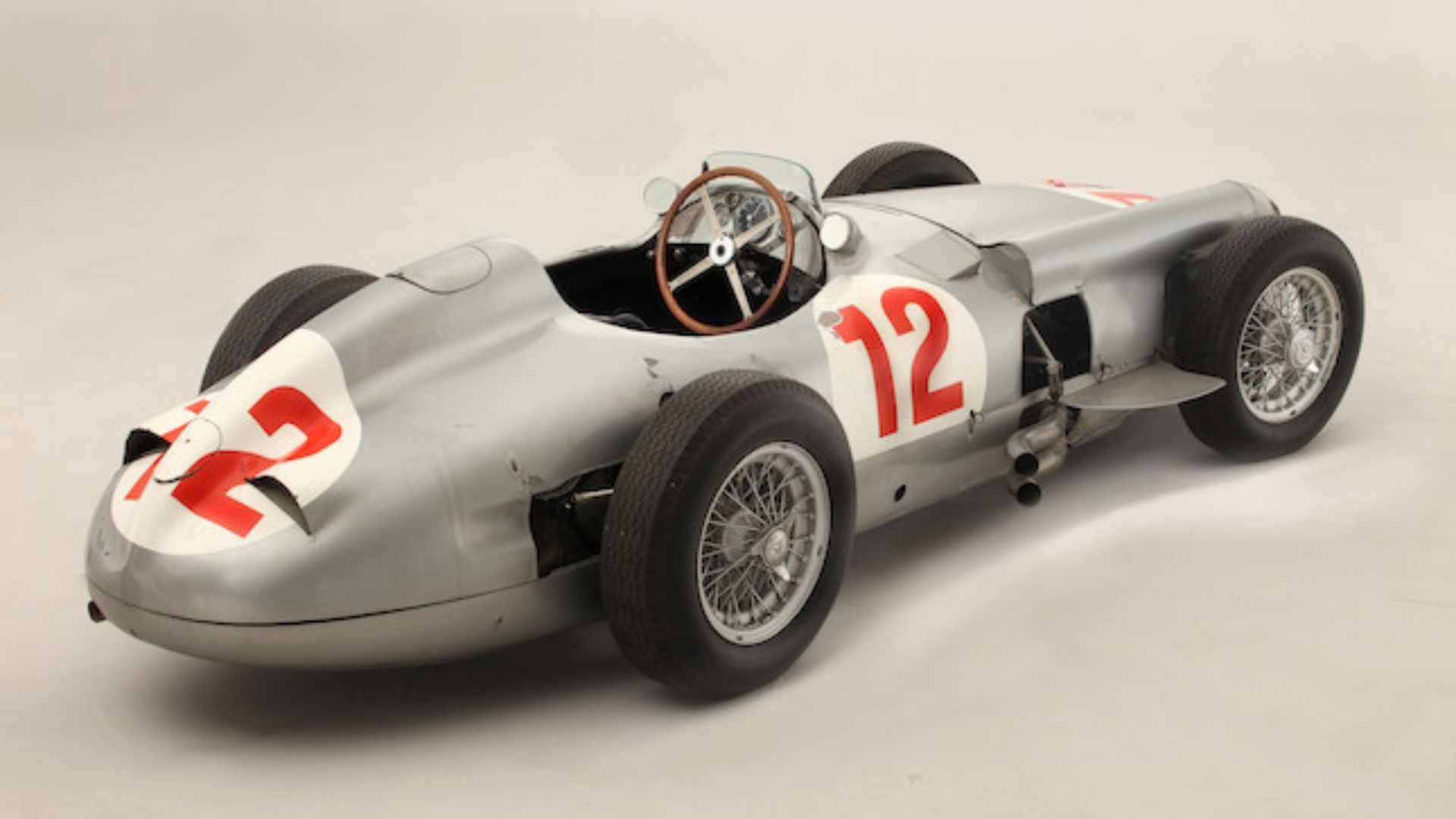 Price: USD 29.6 million
When Juan Manuel Fangio drove this silver car to victory at the German and Swiss Grands Prix in 1954, he set it up for some hefty price tags. Also driven by Stirling Moss, this race track charger became the most valuable Mercedes ride when it was sold in 2013. Fitted with white racing gumballs, it won nine out of 12 races in two Formula 1 seasons as well as two world championships.
The chassis number 196 010 00006/54 vehicle is one out of just 14 W196 cars built by the car marquee and is among 10 such remaining vehicles. The only one to be owned privately, the car is fueled by "an inline-eight engine with fuel injection and desmodromic valves, making 286bhp," says Evo India. The car weighs about 650 kg and has the highest speed of 300 kmph. It was one of the very few cars to go under the hammer in the most authentic conditions, carrying a film of dust and dirt as if it arrived at the auction venue straight out of the track.
1965 Ferrari 335 Sport Scaglietti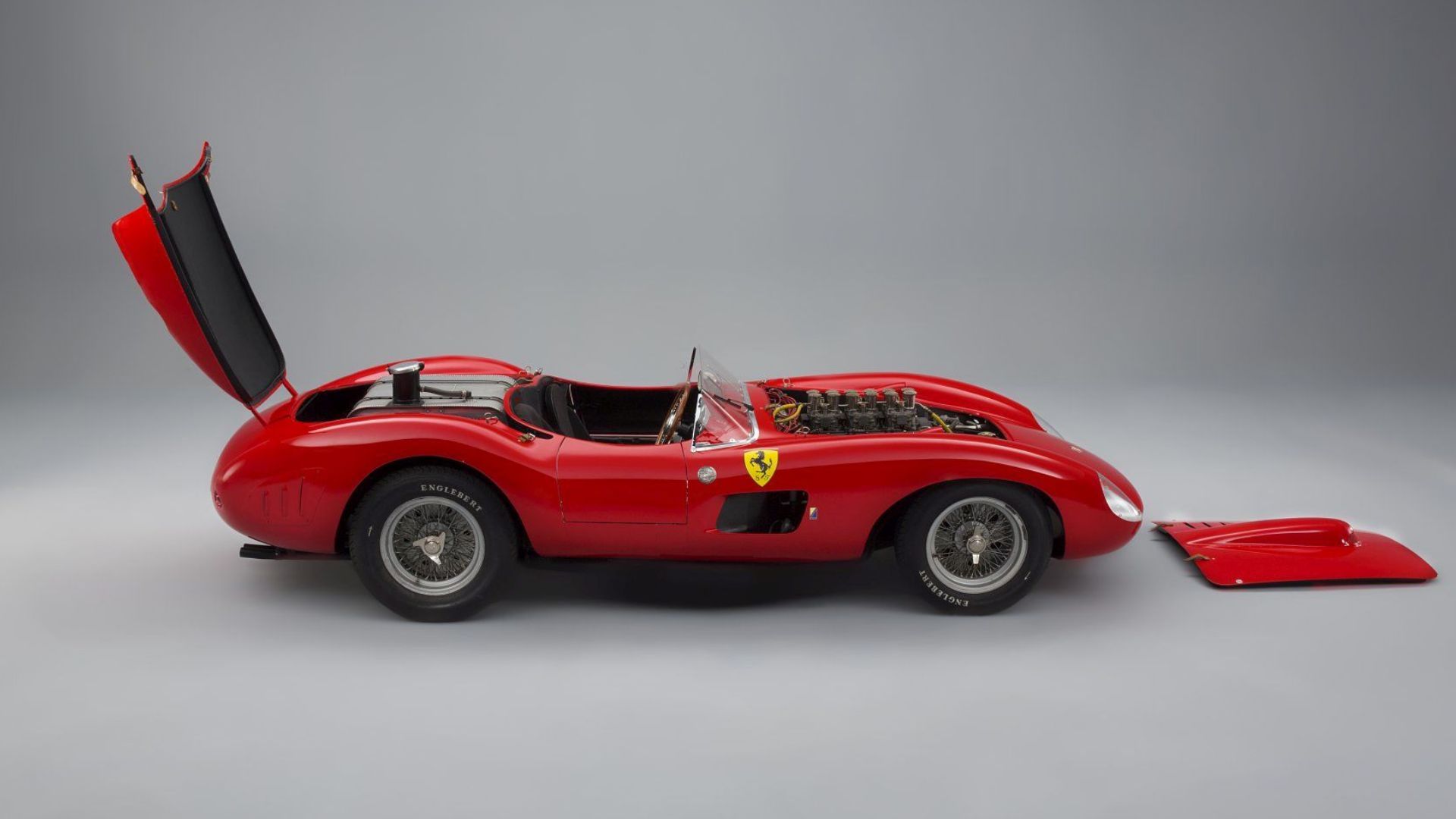 Price: USD 35.7 million
Having been driven by the likes of Peter Collins and Maurice Trintignant at the 1957 Sebring 12 Hours and Wolfgang von Trips at Mille Miglia, the car also won the 1957 Constructor's World Championship.
One of the most expensive cars to go under the hammer, this Ferrari beast is boosted by a 4.1-litre 394bhp V12 engine which accelerates to a speed of 300 kmph. This particular car — chassis number 0674 — is one among just four 335 S cars built by the company.
1962 Ferrari 250 GTO Berlinetta
Price: USD 38.1 million
While Ferraris dominate the niche segment of the most expensive cars ever sold at auction, the aura of the Ferrari 250 GTO is unmatched. It became the most expensive car to go under the hammer when it was sold for a staggering price in 2014. It was, however, dethroned by another vehicle of the same model four years later. This prancing horse is powered by a galloping 3.0-litre V-12 engine that has an output of 296hp and was among the league of a handful of street-legal racing cars.
This particular beast, chassis number 3851GT, was once owned by Fabrizio Violati who held it in possession for 49 years and entered it on the tracks. Jo Schlesser won the 1963 FIA World GT Championships in this car.
1962 Ferrari 250 GTO by Scaglietti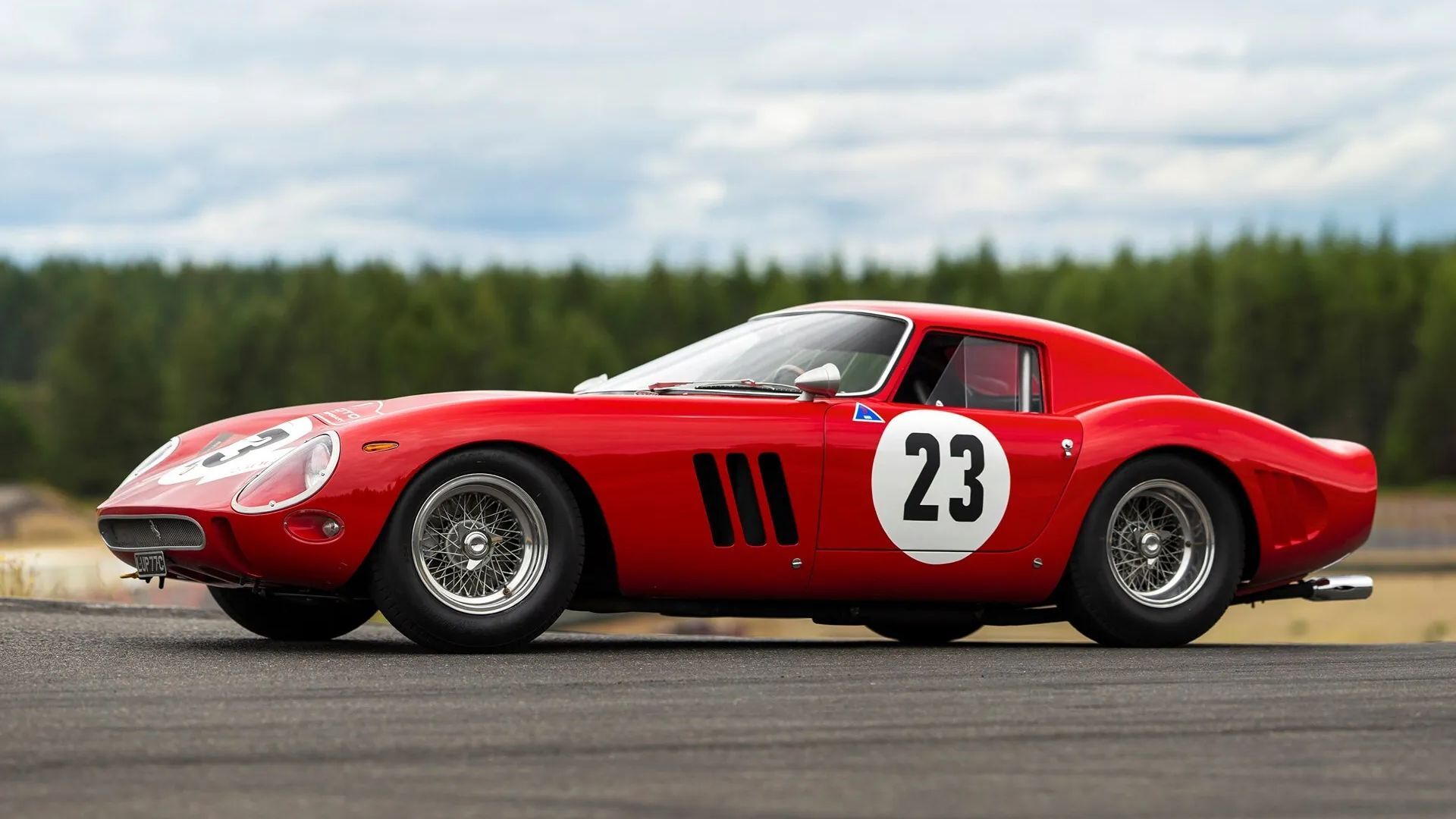 Price: USD 48. 4 million
Rightfully one of the most expensive cars ever sold at auction, this Ferrari machine was driven by Edoardo Lualdi-Gabardi when he won the 1962 Italian GT Championship. The third of the 36 GTOs from the company, the chassis 3413GT vehicle is described as "the world's most important, desirable, and legendary motor car," by RM Sotheby's.
According to Auto Express, Ferrari aficionado and vintage racer, Dr Gregory Whitten owned the grand prix car before its 2018 sale. Five-time Le Mans winner Derek Bell drove the car to the auction where bidding opened at USD 35 million. Finally, it narrowed down to three bidders who competed for over ten minutes, with the final exact sum reaching USD 48,405,000.
Explaining its extraordinary demand, Evo India says, "It won the 1962 Italian GT Championship and has class wins at the 1963 & 64 Targo Florio. It has scored a total of 15 wins during the 1962 to 1965 GT world championship seasons." Interestingly, when it was first released it was quoted at a meagre USD 18,000.
1955 Mercedes-Benz 300 SLR "Uhlenhaut Coupe"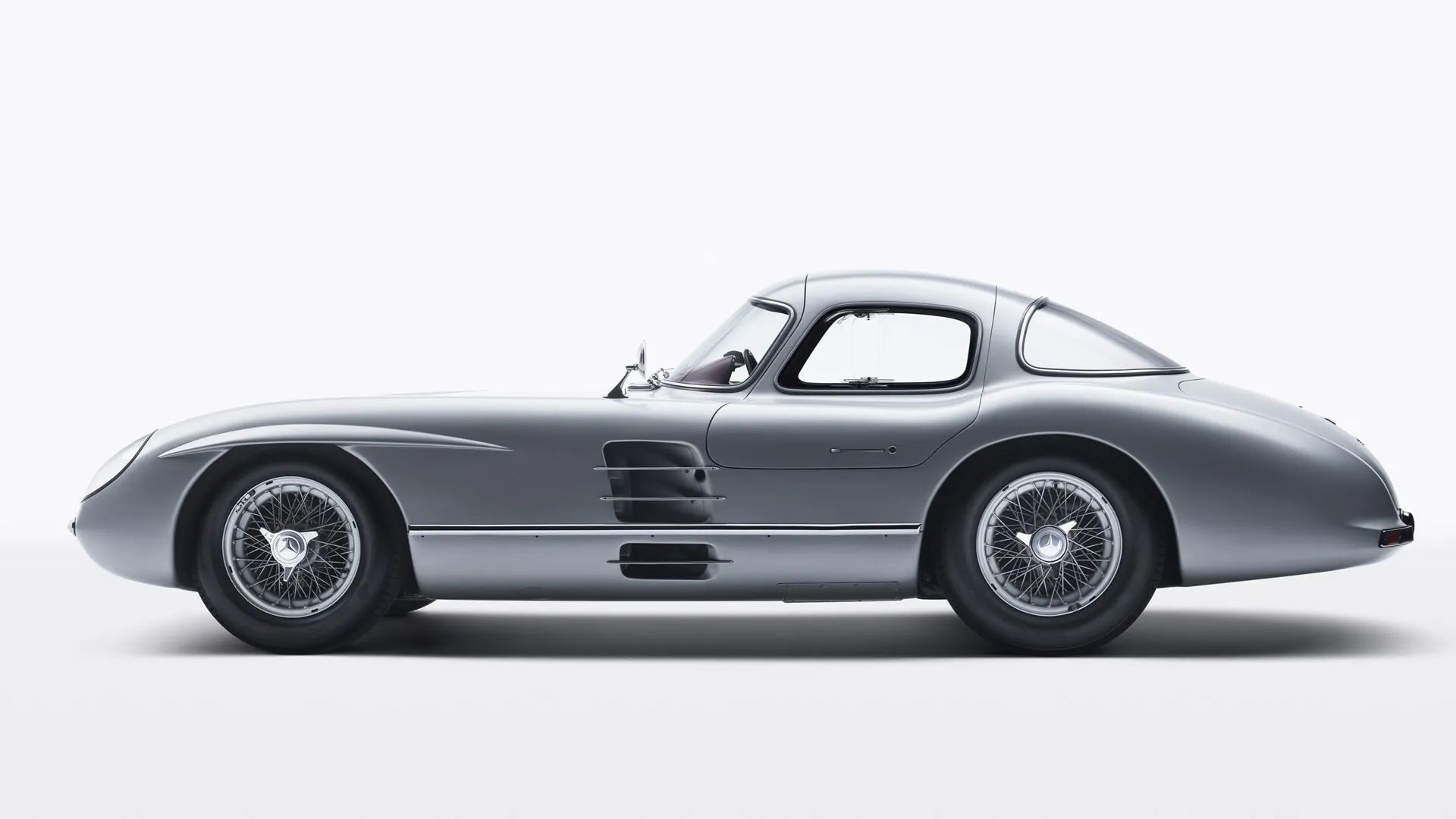 Price: USD 143 million
After holding the apex position for four years, this Mercedes-Benz 300 SLR Uhlenhaut overtook the Ferrari 250 GTO in May 2022 and became the most expensive car sold at an auction. It took place during a special event organised by RM Sotheby's for the Mercedes-Benz Museum in Stuttgart in Germany.
Just two models of this three-pointed star were made. They were named after the company's chief designer Rudolf Uhlenhaut who designed it himself. A prototype race car designed for plying on roads, the vehicle with chassis number 196.110-00008/55 was bought by an anonymous private seller. It was made with the intention of racing at the 1955 Carrera Panamericana competition. However, when the competition got cancelled, as an aftermath of the year's Le Mans' accident, Uhlenhaut took possession of the vehicle.
Noting the specifics, the auction house mentions, "The 3.0-litre, front-mounted, straight-eight engine connects to one of the car's most distinguishing features: twin exhausts that exit via side-mounted gills positioned halfway across the length of the 300 SLR." It is said that its owner once pumped up this monstrous machine when he ran late and covered a distance of 230 km in an hour.
The proceeds of the sale went to the Mercedes Benz Fund which offers scholarships to young people in areas of environmental science and decarbonisation.
(Hero and feature image credit: Bonhams)