Northern Irish professional golfer Rory McIlroy has earned millions of dollars from his many victories at tournaments and is a magnet for brands which contribute to his high net worth.
Born in Hollywood in Northern Ireland on 4 May 1989, as the only child of Rosie McDonald and Gerry McIlroy, Rory McIlroy is counted among the greatest players in the sport. He is married to Erica Stoll, with whom he has a daughter named Poppy Kennedy McIlroy.
A gifted golfer since his childhood, McIlroy won the 1998 Doral Junior Under-10 World Championship at age nine. After turning professional in 2007, he won Dubai Desert Classic in 2009 and, a year later, he earned his first win on US soil by lifting the Wells Fargo Championship.
He has won three out of the four major championships in golf. McIlroy won the 2011 US Open and the 2012 Professional Golfers' Association of America (PGA) Championship by the age of 23. In 2014, he won The Open Championship and took home another PGA Championship title. In 2022, he finished second at the Masters Tournament — the only major championship missing from his cabinet of trophies.
McIlroy is particularly noted for his swing. NBC Sports noted that his ball speed on the PGA Tour event in 2022 averaged 293 km/h off the tee, with the fastest going up to 396.5 km/h. His powerful swing has made him one of the longest hitters in the game. He is also renowned for reading distant putts effectively.
In total, McIlroy has 23 wins on PGA Tour events and 15 DP World Tour (formerly known as the PGA European Tour) wins, among others. He has been ranked #1 on the Official World Golf Rankings (OWGR) nine times during his career.
For his excellence in golf, he was appointed Member of the Order of the British Empire (MBE) in 2012.
Rory McIlroy's earnings and how he spends his money
Career earnings
Although the exact career earnings of Rory McIlroy are not clear, several estimates peg it at around USD 170 million, and some suggest that it is close to USD 220 million. But citing data from Spotrac, Sporting News reports that his career earnings are around USD 125 million.
What is certain, however, is that the golfer from Northern Ireland has been earning millions from his numerous wins during his career and raking in dollars from his endorsements of mostly high-end luxury brands.
For instance, he earned USD 15 million just by winning the Tour Championship and FedEx Cup in 2019. And in 2020, he earned around USD 50 million in total.
With an estimated USD 41.5 million in total earnings in 2022, he was among the highest-paid athletes in the world that year, as per Forbes. The figure included USD 7.5 million in earnings from the game and USD 34 million from endorsements.
On the playing front, he has been exceptionally strong on the PGA Tour.
He made around USD 2 million after winning his 23rd PGA Tour in October 2022. Not only did the win bring him back to the No.1 rank for the ninth time but also helped him cross the USD 68-million mark in official career PGA Tour earnings.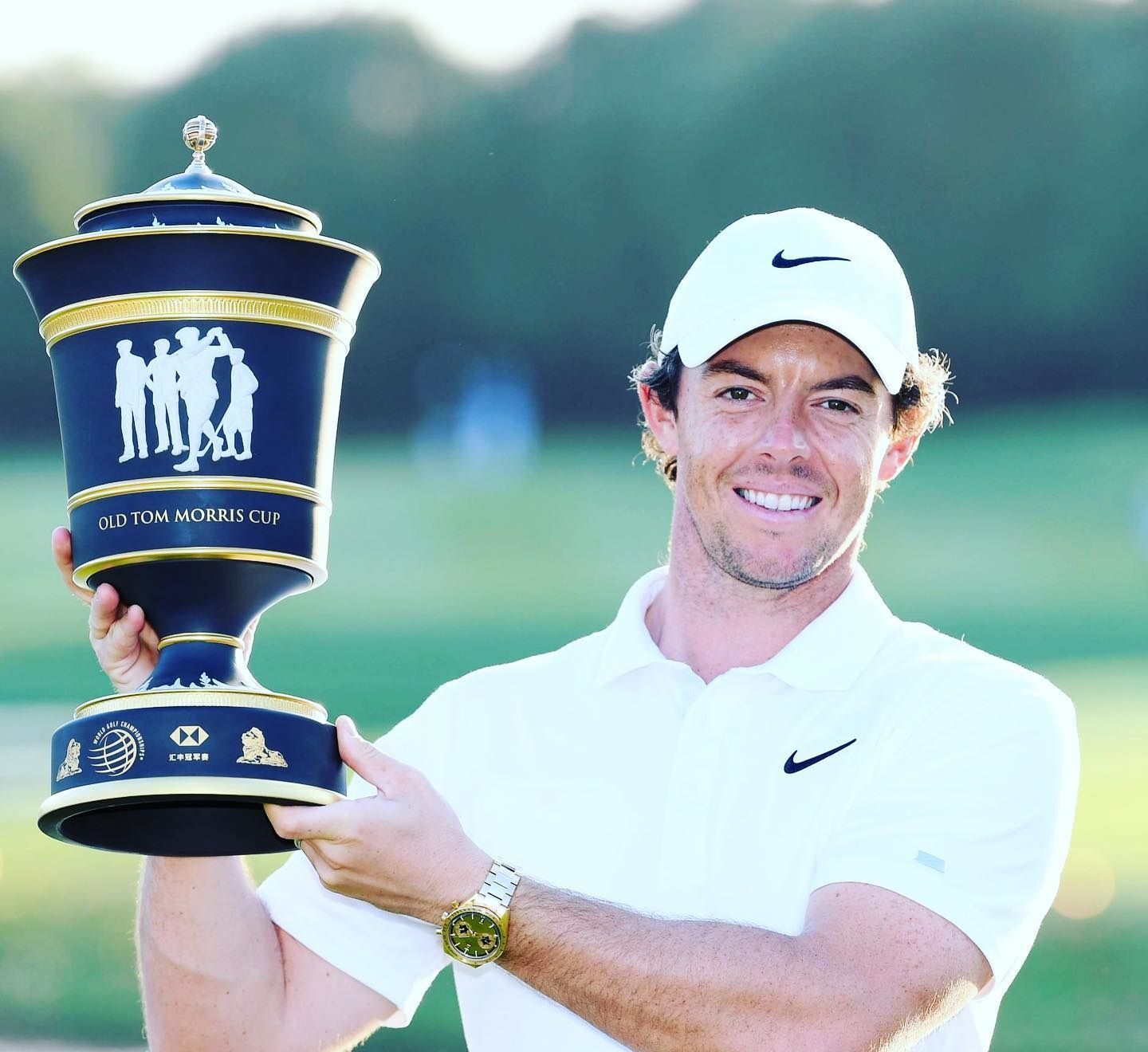 While the figure may not be as high as the record-setting USD 120 million PGA Tour career earnings of Tiger Woods, McIlroy holds the Guinness record for the highest career earnings on the DP World Tour (formerly known as the PGA European Tour). He set the record on 23 February 2023 with total earnings of USD 47.4 million.
Outside of the two tours, he also earns high figures for winning in international golf tournaments such as Abu Dhabi Championship and the Dubai Desert Classic. Most recently, he took home USD 1.53 million after winning the 2023 Dubai Desert Classic.
Brand endorsements of Rory McIlroy
His success on golf courses has ensured that McIlroy is able to attract some of the world's most famous brands, including luxury lifestyle products.
Among the major brands with whom McIlroy has partnered are NBC Sports for GolfPass, data analytics company Optum, TaylorMade Golf Company, Nike and Omega. His official Instagram account showcases his associations with the brands, more particularly the last three of them.
McIlroy became a brand ambassador of athletic apparel company Nike in 2013 for a reported USD 200 million to USD 250 million over 10 years. Four years later, the deal was renewed for a reported USD 100 million. This new deal is set to end in 2027.
Omega, too, signed him up in 2013. At the time, the brand was the golfer's third sponsor after Nike and Bose Corporation. The terms of the Omega deal were not revealed, but the association continues to this day.
The GolfPass deal came in 2019. It is a digital subscription service designed to help golfers improve their game.
In 2022, he became the brand ambassador of the financial management company Workday.
Among the other brands, he has previously endorsed or continues to do so are EA Sports, FootJoy, Jumeirah, Oakley, Santander and Titleist.
Omega watches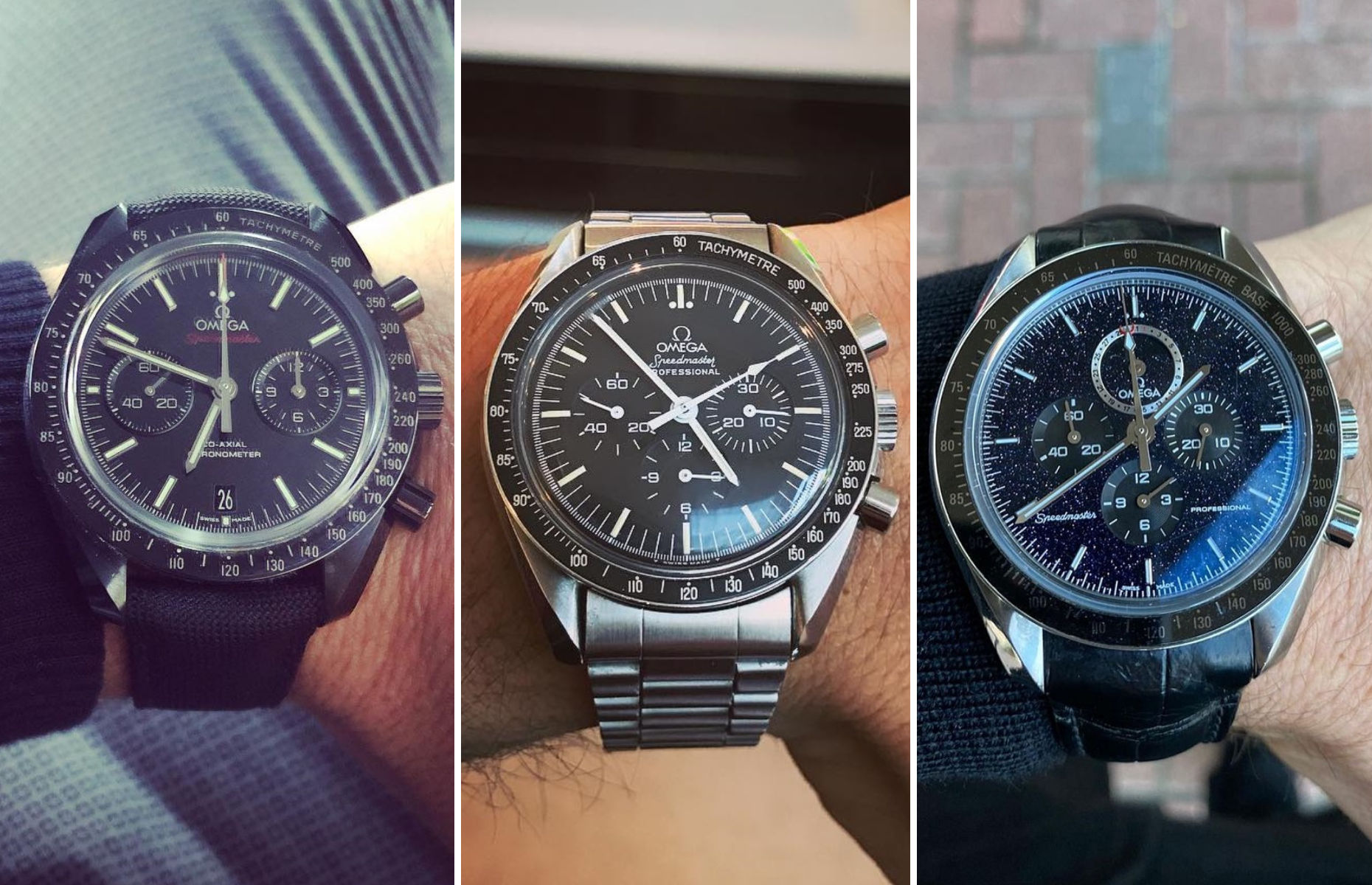 As a brand ambassador of Omega, McIlroy has, of course, worked with the Swiss luxury watchmaker on their campaigns. But it seems that the golfer is himself very much in love with the watches produced by Omega, particularly the Omega Speedmaster editions.
He has often posted pictures of the many Omega watches on his Instagram over the years. Among the Omega watches that McIlroy has revealed are Omega Speedmaster Professional, Omega Speedmaster Dark Side of the Moon and another 2020 Speedmaster model.
McIlroy also developed the Omega Seamaster Aqua Terra Ultra Light with the brand in 2019. In 2021, he revealed on his Instagram an Omega Seamaster Aqua Terra with a green dial.
Omega, too, had in 2017 posted about McIlroy's preference for an orange Omega Seamaster "Golf" model with a striped NATO strap on the brand's Instagram, which was reposted by the golfer.
The brand also gifted him a yellow gold on yellow gold Omega Speedmaster '57 on his 30th birthday in 2019. McIlroy later revealed on his Instagram that Omega was producing more of the same watches.
Homes owned by Rory McIlroy
Rory McIlroy's net worth is high enough for him to buy multiple properties, and he has done so over the years.
The first ever property that McIlroy reportedly bought was the Robinhall House in Moneyreagh, County Down, Ireland. Spread over an area of over 56,000 sq metres, the property was perfect for the golfer as it came with its own putting green, driving range and a golf practice area with seven bunkers. It also featured a full-size tennis court, an outdoor hot tub, a lake, and a theatre.
It is not clear how much McIlroy paid to buy it, but, according to The Sun, the property was sold in 2013 for USD 3 million when the golfer moved to the US.
McIlroy has the money to buy houses in the US, or anywhere he pleases. The golfer's first mega real estate in America was a mansion along the Intracoastal Waterway in Palm Beach Gardens in Florida. However, he sold the property in 2018 after using it for about five years.
The 982-sq-metre mansion was originally built in 2010. Citing information from South Florida Business Journal, CBS Sports reported in 2018 that McIlroy sold it for USD 11.5 million — slightly less than the price he paid to buy it.
McIlroy had paid USD 9.5 million as the cost of the house and shelled another USD 2.25 million for an adjacent vacant lot. The property came with its own dock, outdoor pool with a hot tub, and a large synthetic putting green for the golfer to fine-tune his shots. The house reportedly has six bedrooms along with seven full and two half bathrooms and a home theatre.
McIlroy's mansion was featured in a PGA Tour promotional video in 2013.
"Walking through the door, thinking I can't believe I actually live in a place like this. It's something I really appreciate and it's something I definitely don't take for granted," the golfer says in the video.
A few months before he sold his first Florida mansion, McIlroy bought a new one near Jack Nicklaus' ultra-exclusive Bear's Club golf course in Jupiter, a town adjacent to Palm Beach Gardens.
The house he bought belonged to fellow golf star Ernie Els. At 1,580 sq metres, it is larger than McIlroy's previous mansion.
According to The Sun, McIlroy paid USD 10 million to acquire the property. Specific details of the property are not known, but it reportedly has seven bedrooms and 10 bathrooms. It also has a massive balcony at the rear, which overlooks a large swimming pool.
Cars that Rory McIlroy drives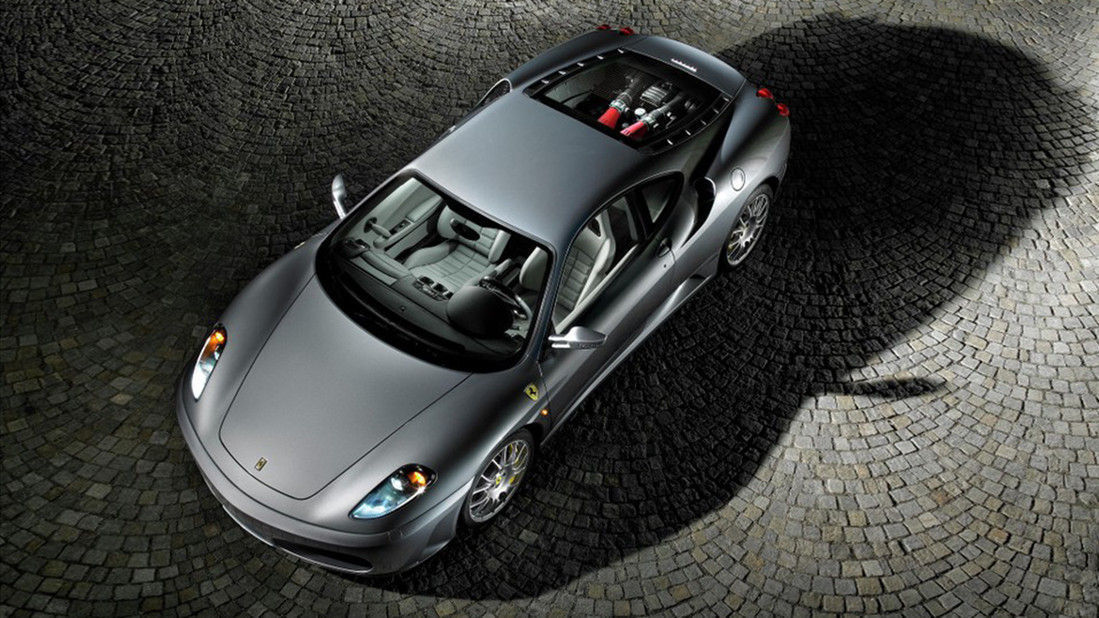 Rory McIlroy owns at least two Ferrari cars. One of these is a Ferrari F430, which was the first. It is a black-coloured car. It is not clear when McIlroy bought the car or how much he paid for it. But a standard model of the Italian machine comes with a 4.3-litre V8 engine which can take the car 0-100 km/h in less than four seconds and a top speed of over 315 km/h.
His other Ferrari is more popular. It is an F12berlinetta, simply known as F12, which he bought from golfer Ian Poulter. In February 2018, Poulter posted the car's photo on Instagram, reminiscing about the days when he owned it.
He wrote that the car has Matte Grigio Silverstone paint and a matte black roof with grey and burgundy interiors.
"When you see your old love in the car park… and miss it… This F12 was awesome," he wrote. He also praised McIlroy for maintaining the car.
The F12 was produced from 2012 to 2017. Its standard model is fitted with a 6.3-litre naturally aspirated V12 engine, making it one of the most powerful road models from Ferrari. The car has an acceleration of 0-100 km/h in 3.1 seconds and a top speed of 340 km/h.
McIlroy has also been seen driving a white Lamborghini Aventador, leading to speculations that he owns the particular machine. The Lamborghini Aventador is one of the fastest cars ever produced. The car is instantly recognisable for its aerospace-inspired design. Inside the hood is a naturally aspirated V12 engine. It is not clear which model of the Aventador McIlroy has. But a current generation Lamborghini Aventador LP 780-4 Ultimate has a top speed of 355 km/h and acceleration of 0-100 km/h in 2.8 seconds.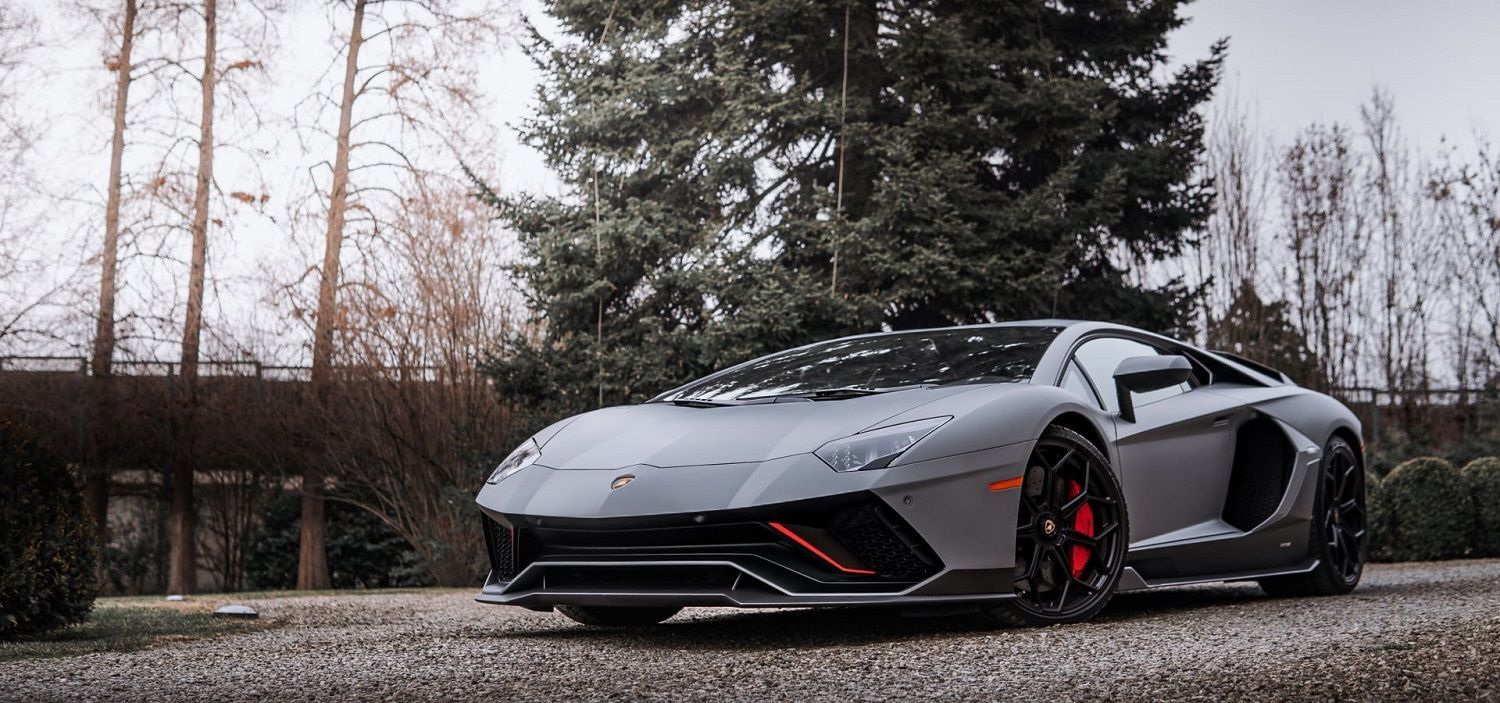 Some reports suggest that McIlroy also owns a BMW i8.
The golfer was indeed given a BMW i8 to drive during the 2014 BMW Championship. In fact, he was the only player out of the top 70 who was given the car, as the rest were given the BMW 7 Series flagship sedan.
But as per the press release from the time, McIlroy and the other players were given their respective BMWs only for a week.
The BMW i8 that McIlroy received was a plug-in hybrid vehicle made with carbon fibre. According to the press release, the car could go from 0 to 96 km/h in 4.2 seconds. The BMW i8 was manufactured from 2014 to 2020.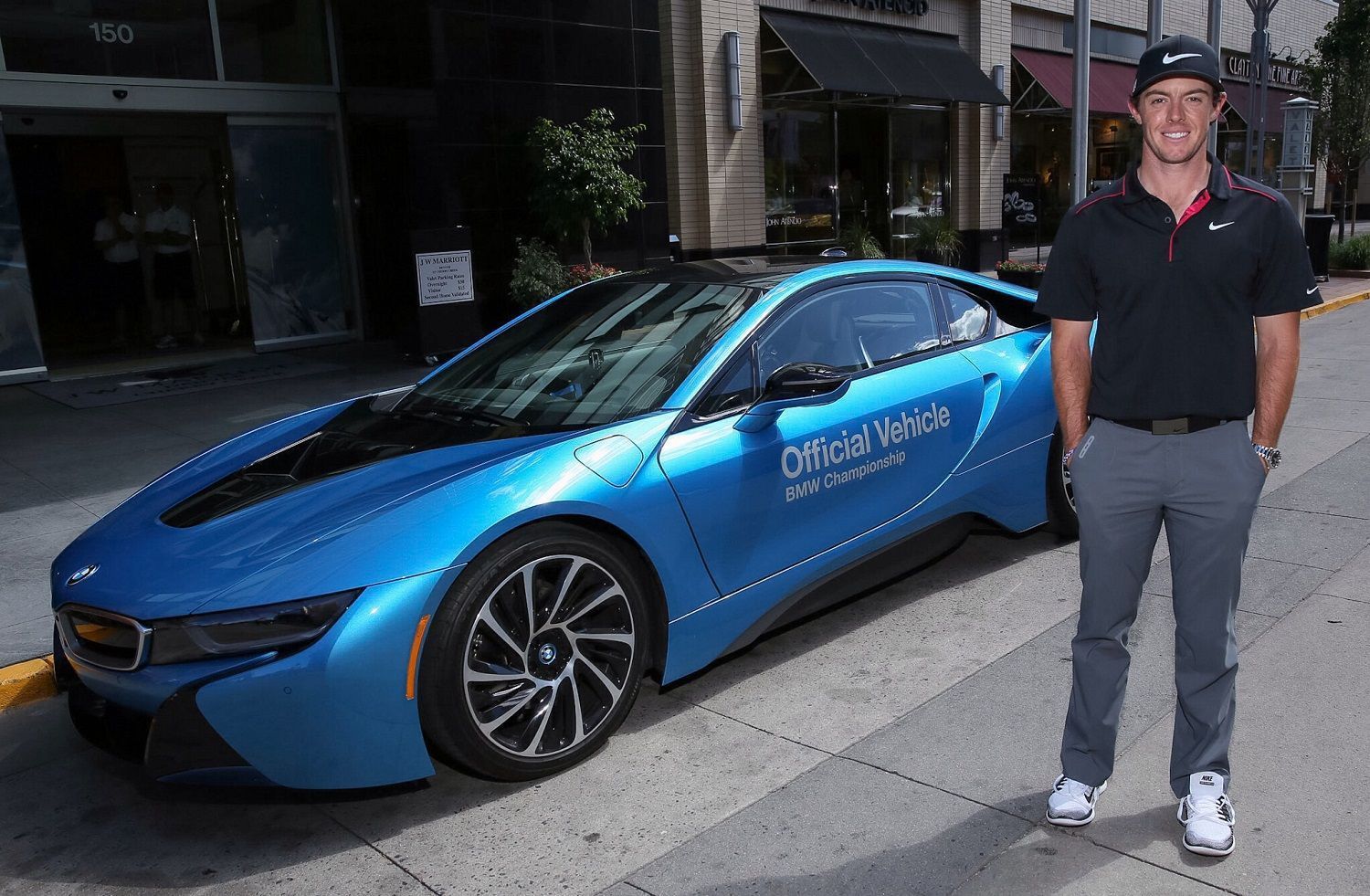 He also owned a 2014 model Range Rover Autobiography Overfinch. In 2023, The Sun reported that the same car had been put up for sale. Citing notes by a specialist dealer who advertised the sale, the report said that the car is a 5-litre, V8 and had been driven 67,592 km. The five-seater came with Metallic Santorini Black finish with full Ebony Overfinch leather trim and Ebony leather headlining.
Rory McIlroy's private jet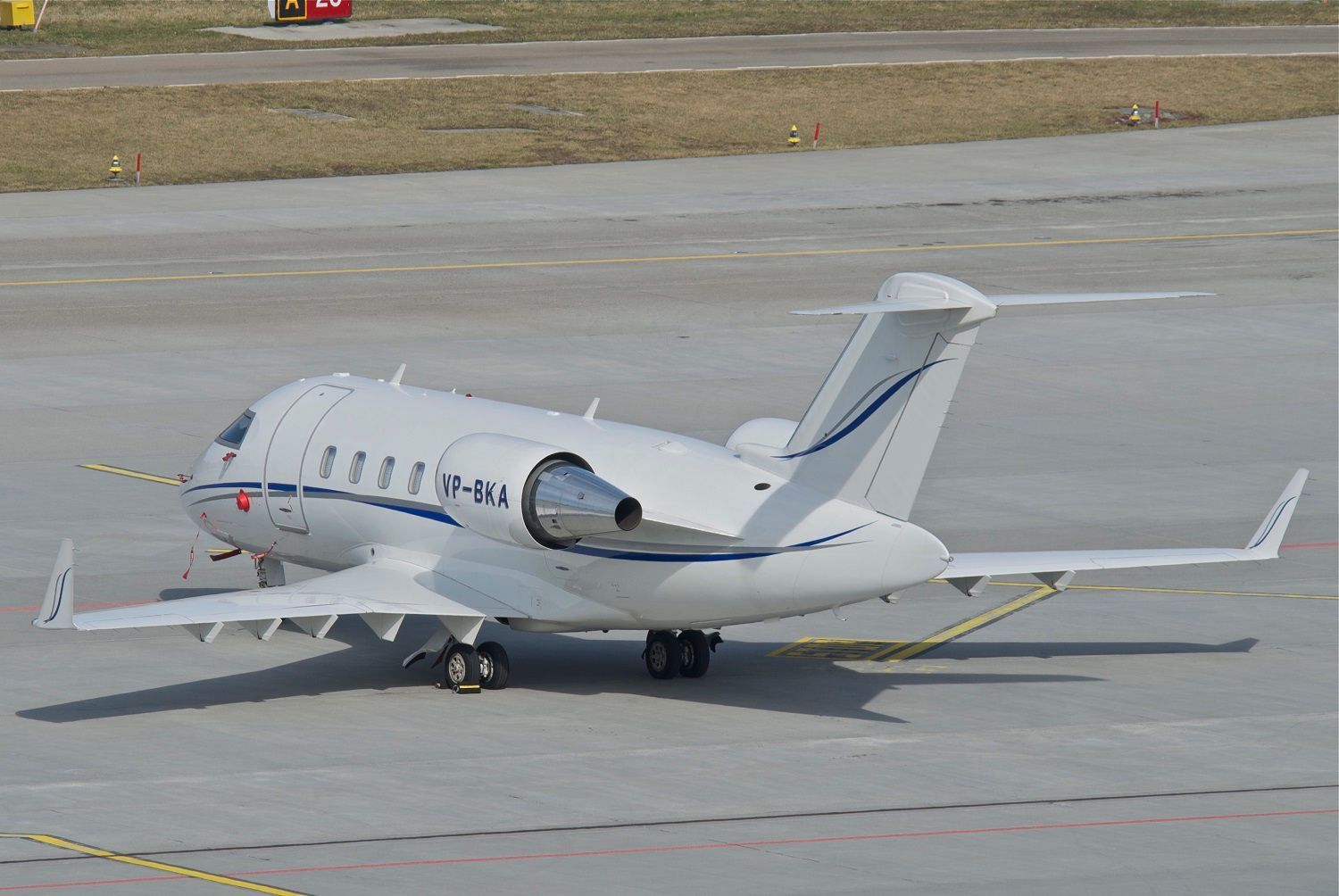 It is believed that Rory McIlroy owns a Bombardier Challenger 605 private jet, which he bought for around USD 30 million.
The aircraft has a range of around 7,400 km and can fly up to eight hours. It can seat 10-12 passengers depending on the configuration.
The large-cabin business jet was introduced in 2007 and sold around 300 units until it was replaced on the Bombardier production line by Challenger 650 in 2015.
In 2021, McIlroy was asked about his carbon footprint ahead of the DP World Tour Championship.
He said, "Two years ago, after I won in China [2019 WGC-HSBC Champions], I flew back home privately and it was just me on the plane, I just got this massive sense of guilt come over me."
McIlroy revealed that he approached the GEO Foundation, which works towards sustainability within golf, for help.
"They came up with a few different ways that I can do that. So on top of that I pay to fly private, I pay quite a bit more on top of that to make sure I'm carbon neutral by the end of the year," he added, without revealing how exactly he does that.
But according to Golf Digest, he paid around USD 190,000 in 2021 to stay carbon neutral.
The story first appeared on Augustman Malaysia
(Main image: BMW; Featured image: RORY/@rorymcilroy/Instagram)