Actor, realtor, host and author — Chrishell Stause wears many hats. The multi-hyphenate is currently one of the most popular faces on Selling Sunset with more than 3 million followers on Instagram.
With season 6 of the reality show on luxury real estate brokers premiering on Netflix on 19 May 2023, Stause's popularity has once again skyrocketed. And, the reality star's rise to fame as one of the top real estate agents in Los Angeles, US, is a story that has captivated many.
From getting past a traumatic childhood, working part-time at a Dairy Queen to becoming a successful entertainer, writing her own memoir and finally accepting her sexuality, Stause's journey has been nothing short of an inspiration.
Interesting facts about Chrishell Stause
Who is Chrishell Stause?
Stause is best known for her roles in All My Children (2005–2011) and Days of Our Lives (2013–2023). Currently, she is a cast member of the Netflix reality show Selling Sunset (2019–present).
She is also a realtor associate and part of The Oppenheim Group, a real estate brokerage that deals in luxury homes in L.A.
Stause spent most of her childhood living in a tent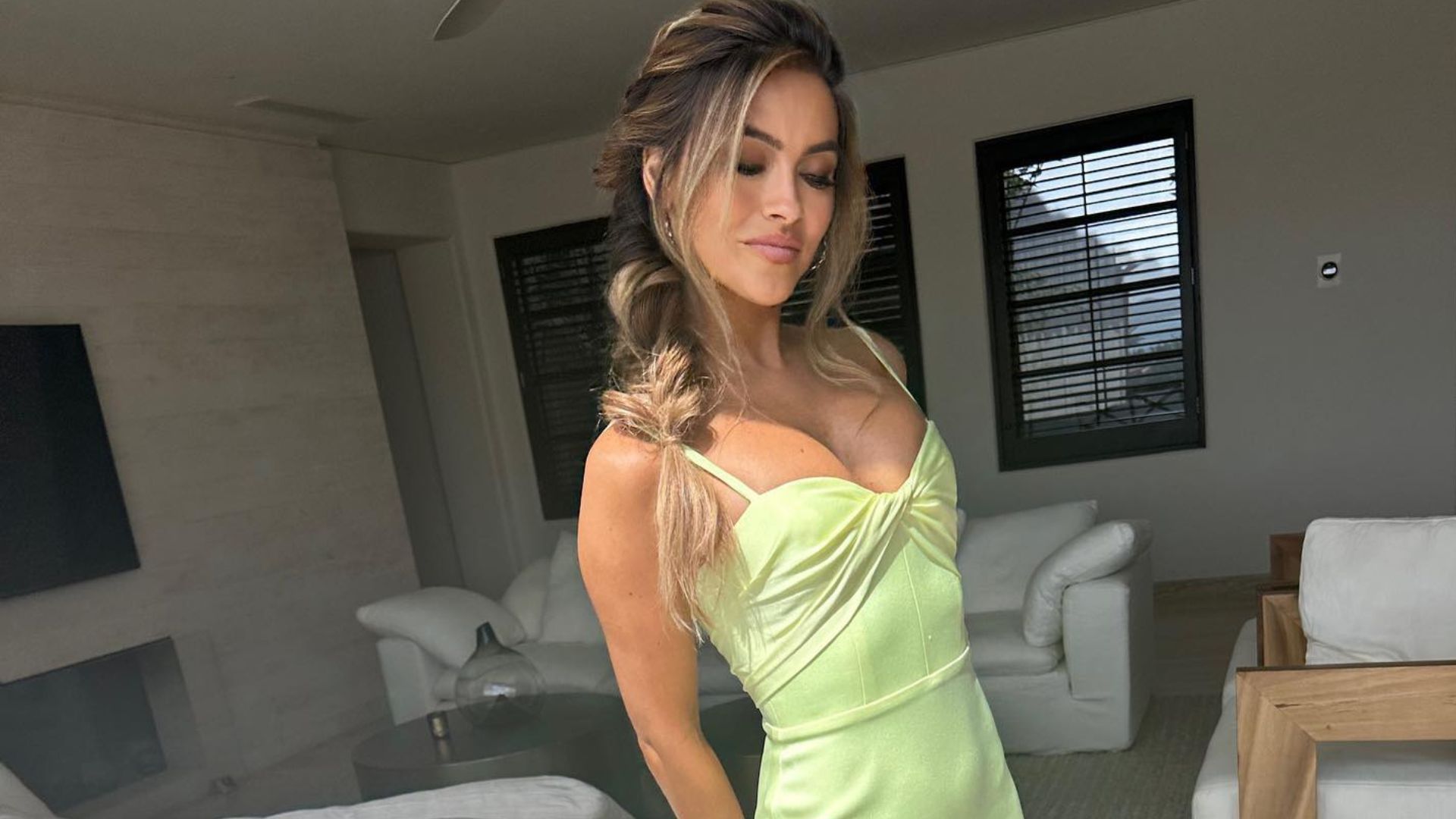 Born in Draffenville, Kentucky, to Jeff and Ranae Stause, the realtor had a difficult childhood. In a 2018 interview with Page Six, she said, "I was homeless a few times in my life, and it was really hard growing up, but now I'm super grateful about everything."
Stause wrote in her memoir that during her middle school years, her family lost their house to a fire and they had to live "in a tent, hopping from campsite to campsite." She ended up missing a year at school.
During her high school years, Stause lived with her family in "an abandoned schoolhouse that had a leaky roof and a room full of old, creepy dolls in it."
What is Chrishell Stause's net worth?
According to Celebrity Net Worth, Stause has an estimated net worth of USD 6 million. Most of her wealth comes from her current stint with Netflix, her acting roles in the past and her real estate career.
How she got her name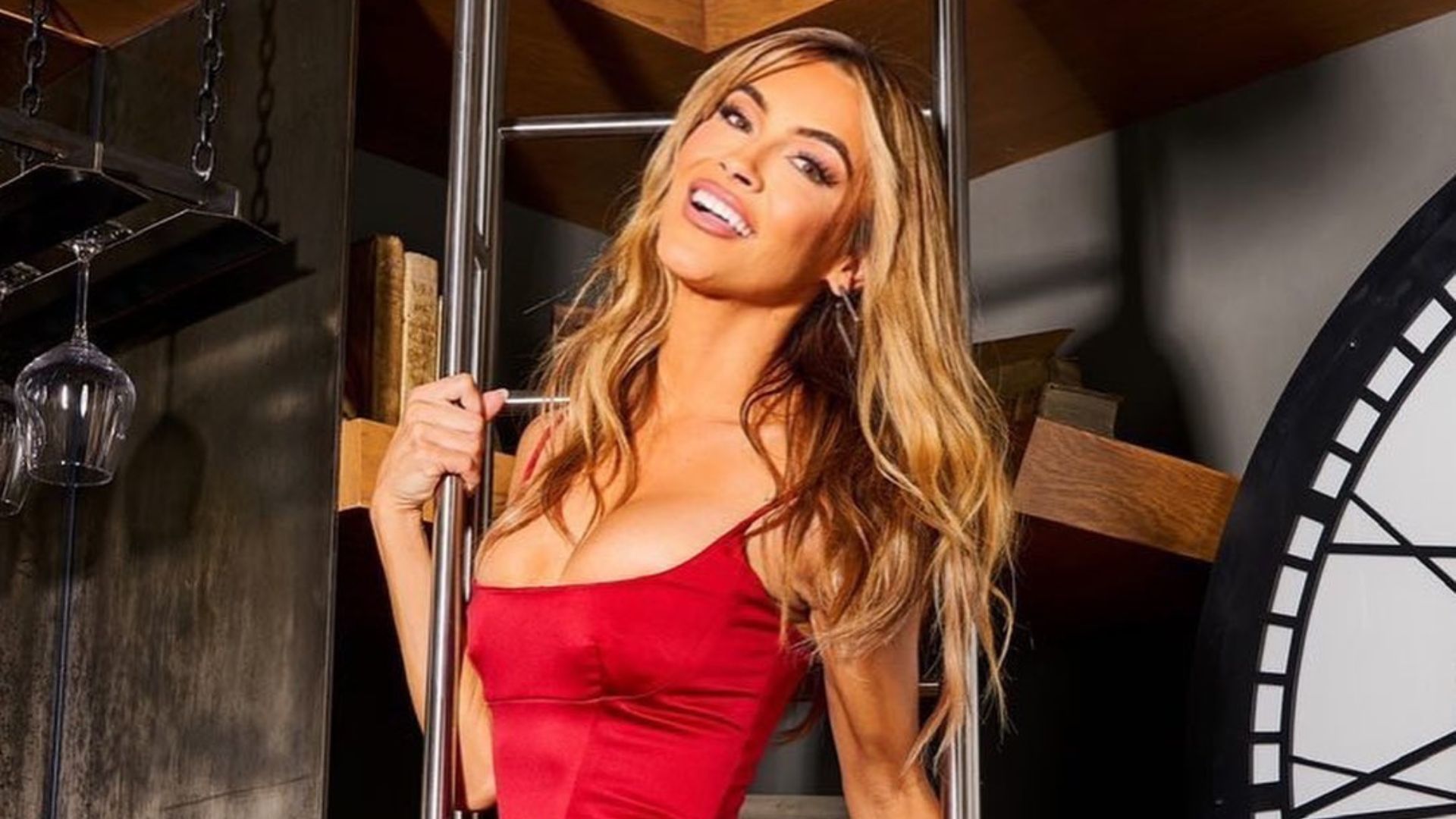 Born Terrina Chrishell Stause, the celebrity narrated the story behind her unique name on one of the earlier seasons of Selling Sunset. Stause revealed that her mum was at a Shell petrol station when she went into labour. A staff member named Chris helped her by calling an ambulance. As a sign of gratitude, Stause's mum named her 'Chrishell' by merging Chris with Shell.
She later took on Chrishell as her stage name.
Stause's debut in the entertainment industry
Stause made her television debut in 2005 when she began starring as Amanda Dillon on the ABC soap opera, All My Children. Her first film was Scaring the Fish, released in 2008.
She published her memoir in 2022
Published under Simon & Schuster imprint Gallery Books, the Selling Sunset star released her memoir, Under Construction: Because Living My Best Life Took a Little Work on 8 February 2022. In the heartfelt title, she discusses her childhood, soap opera days, high-profile divorce and the highs and lows of her love life.
She was once engaged to Matthew Morrison
When Stause was in her mid-twenties, she dated and got engaged to actor Matthew Morrison. However, the pair called it quits in 2007.
Previously, she had opened up about her relationship with Morrison in episode 4 of Selling Sunset season 1. Stause said, "If I ended up with the person I was with when I was 25, I would want to kill myself. Yeah, you can Google that. You were a d**k! Sorry!"
Justin Hartley is Stause's ex-husband
Stause met American actor Justin Hartley, her now ex-husband, back in 2013. He proposed to her in 2016 and the following year, the couple decided to get married.
However, Hartley sent Stause a text "saying he wanted a divorce" while she was filming for season 3 of Selling Sunset.
They eventually parted ways in 2021.
Stause briefly dated her boss in Selling Sunset
Stause, who joined The Oppenheim Group as an agent in 2018, went Instagram official with her boss Jason Oppenheim in July 2021.
Their affair was short-lived, though. In December 2021, Oppenheim made their breakup public on his Instagram, writing that the duo plan to "remain best friends" and will "always love and support one another".
He co-owns The Oppenheim Group with his twin brother, Brett Oppenheim.
Chrishell Stause is currently married to G Flip
On 11 May 2023, Stause surprised her followers by sharing the news of her marriage with Australian singer G Flip.
With a caption that read, "Love doesn't always go as planned… sometimes it's immeasurably better", Stause uploaded a beautiful video montage of the couple set to the singer-songwriter's recent single, "Be Your Man". The clip ends with a photo of Stause in a wedding dress and G Flip in a suit.
Stause confirmed their relationship on the Selling Sunset season 5 finale. "I recently have been spending a lot of time with someone that's very important to me. Their name is G Flip. They're nonbinary, so they go by they/them, and they are an extremely talented musician," she said.
She added that their love story began when she appeared in G Flip's 2022 music video "GET ME OUTTA HERE."
G Flip made their Selling Sunset debut in season 6
G Flip was introduced in the sixth season of the show as Stause's partner. The debut scene shows them playing the drums in a recording studio while belting out "Be Your Man."
Stause first met her spouse at a concert
In a February 2023 interview with Vogue Australia, Stause revealed that she first met G Flip at a Halloween weekend concert in 2021. She recalled that the duo had met very briefly then, but they coincidentally wore matching costumes. Guess it was meant to be from the very first meeting.
(Hero and featured image credit: Chrishell Stause/Instagram)