Just before the turn of the century, Princess Chansita Norodom of Cambodia returned home after spending decades overseas. Over afternoon tea at the storied Raffles Hotel Le Royal, she talks to Crystal Lee about her ambassadorship with the property and the evolution of her birth country.
On a wall of Restaurant Le Royal at Raffles Hotel Le Royal in Phnom Penh is a beautiful portrait of a Khmer dancer, clad in silk and glittering jewels. The woman in the painting, is ­– Princess Chansita Norodom tells me ­­­­­– her mother, Princess Norodom Buppha Devi, daughter of King Norodom Sihanouk (reigned 1941-55 and 1993-2004) and the first public performer of Apsara, a classical Khmer dance, in modern times. Overhead, dramatic chandeliers hang from a glorious hand-painted ceiling by royal artist Assasax.
There is nowhere better to meet with a princess, I thought. Raffles Hotel Le Royal may not be an actual palace in its lifetime, but it is a true palatial icon of the Cambodian capital. Opened in 1929 during the French colonial era under the name Le Royal, the 55-room property was designed by visionary architect Ernest Hébrard as part of his urbanisation plan to transform Phnom Penh into a modern, dynamic metropolis. An elegant expression of French colonial, Khmer and Art Deco style, it played host to royalty, foreign dignitaries and celebrities, among them are former US first lady Jacqueline Kennedy Onassis, movie star Charlie Chaplin, French president Charles de Gaulle and His Majesty Sisowath Monivong (reigned 1927-1941), who attended the hotel's inauguration.
Beyond its stately interiors, storied history and the ancient royal Khmer recipes that Restaurant Le Royal serves, Raffles Hotels' links to Cambodian monarchy goes further: Her Royal Highness Chansita Norodom is a brand ambassador for the hospitality group's Phnom Penh and Siem Reap properties, and has been for the last 20 years. Part of her role includes dining with VIPs and enriching their stays with insights on Cambodia and untold stories of the royal family.
I have a couple of hours with Princess Chansita on the second day of my discovery trip to Cambodia, which was meticulously planned by Scott Dunn Private, an award-winning luxury travel specialist that prides itself on discretion, privacy and access.
Her Royal Highness is elegant yet vivacious, warm and more forthcoming than I expected. "My family, we're all like that, maybe because of our traumatic past," she says. "When my mother travelled, she never informed the embassies because she wanted to go incognito. Wherever we went, we didn't have bodyguards. We didn't have to wear royal clothes all the time. It's a good thing, I think. I love the people I work with; they all respect me, but we are in 2023 and we can do away with certain royal traditions."
The dark history that Princess Chansita speaks of is the Khmer Rouge regime from 1975 to 1979 that killed nearly two million people. Born in 1965 in a kingdom full of poetry and potential, she was soon swept up in the coup d'etat in 1970 that saw General Lon Nol take over her grandfather Prince Norodom Sihanouk as head of state. Years of civil war followed, and ended when the Khmer Rouge seized power. Consequently, the princess became stateless in 1973, and went on to live in several countries with her grandfather and his extended family. She would later settle in Paris, the beloved adopted city of King Sisowath Monivong,
as Cambodian royals still hold the privilege of belonging to the last francophone dynasties. After peace was proclaimed in 1993, she could not resist returning to her beloved homeland.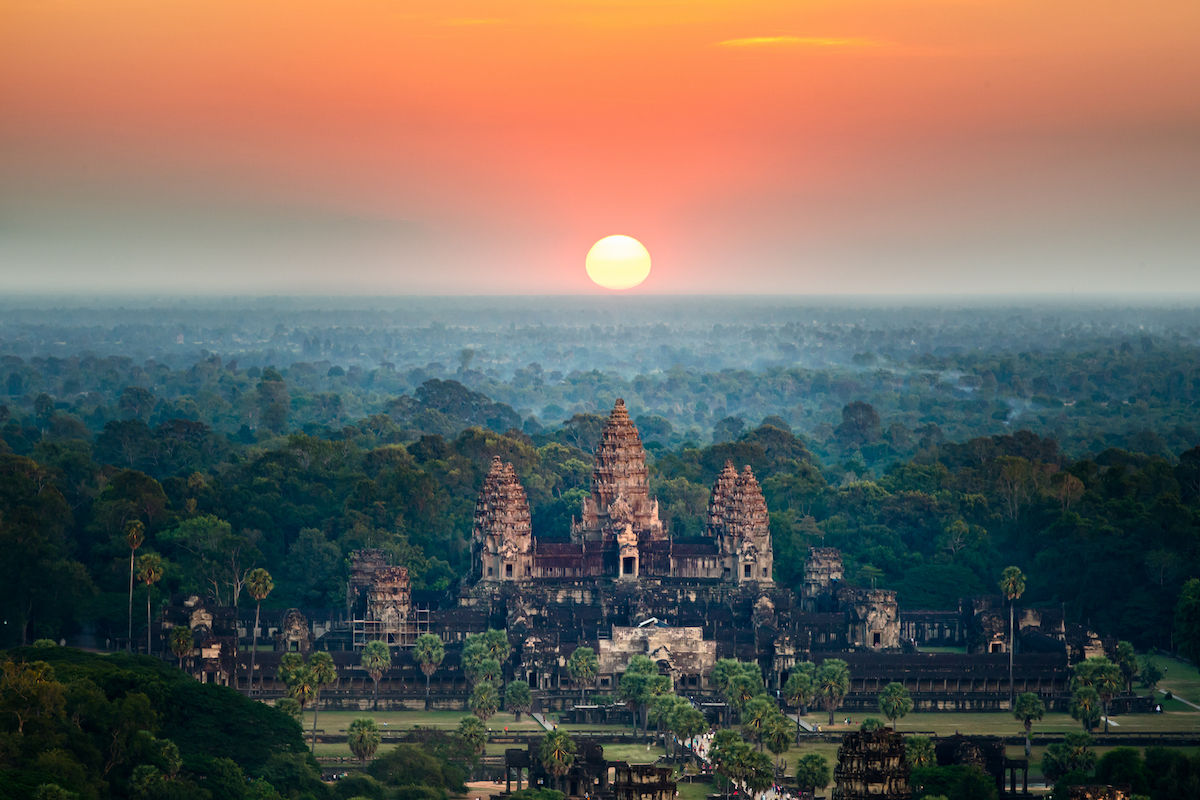 Her homecoming was not an easy one. The Cambodian genocide left a profound impact on the country and its people, who are still grappling in the aftermath. "Everything was different. People were talking differently and thinking differently," she recounts. "There were big rats everywhere. It was chaotic and not very safe. I was hit by a culture shock."
"The elites were killed or forced to leave the country and heritage sites were destroyed during the Khmer Rouge's period" she adds. "And when the Khmer Rouge fell, people came back to Phnom Penh and took whatever they wanted. There were no papers, no ownership. Now the city has lots of new buildings. Perhaps it's my European mentality, but I feel that historic architecture should be preserved. We have to be true to ourselves. That's what we're trying to do here at Raffles. We're not here to compete with a 72-storey skyscraper next to ours. We're not here show off the latest technology. We're here to really tell our story."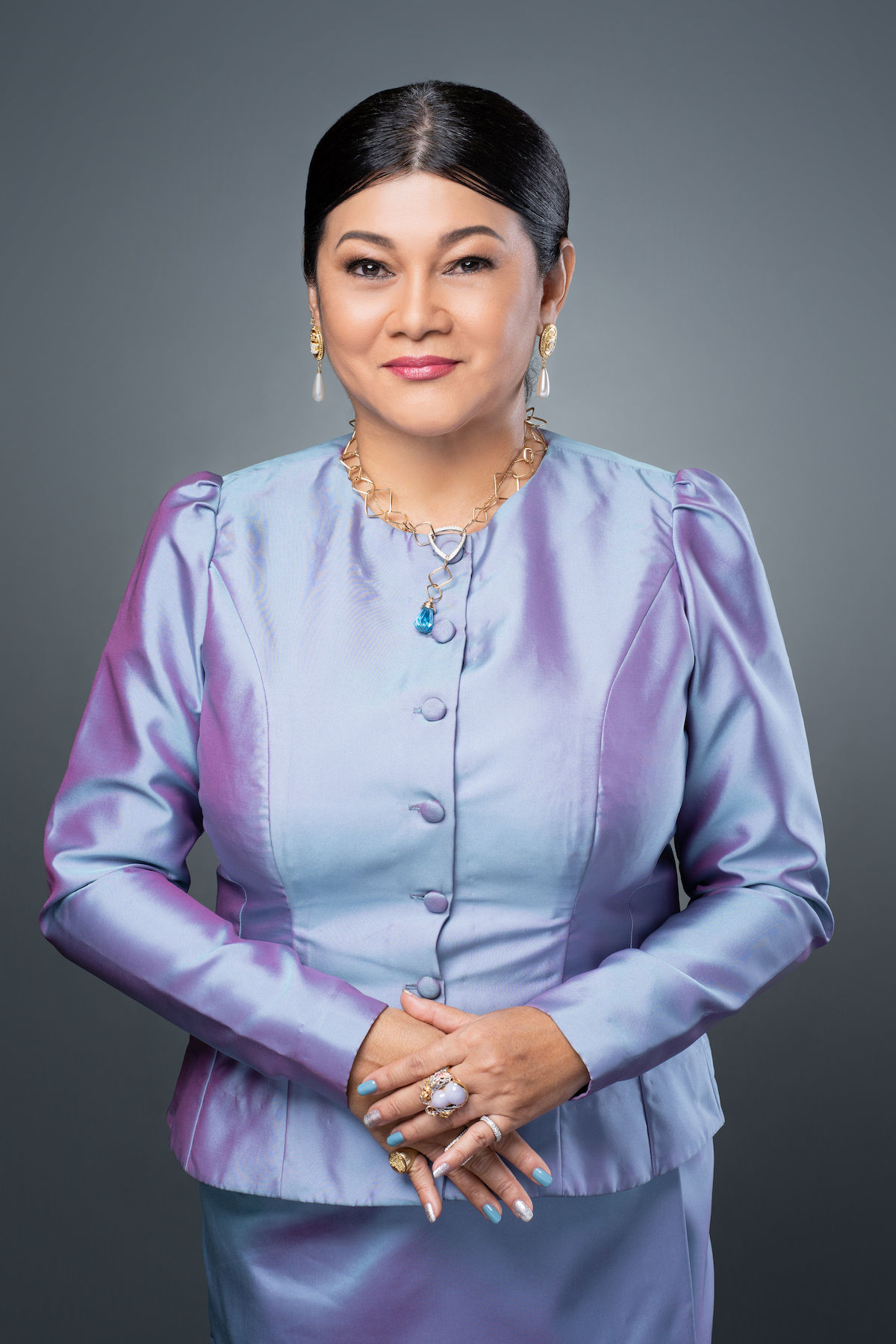 Despite the tremendous losses, Her Royal Highness sees Cambodia's beauty and potential, beyond the Angkor complex. "We have Six Senses in Krabey Island, which is close to a number of heritage and cultural sites. Song Saa Private Island is lovely.
We have Shinta Mani Wild surrounded by Cambodia's national parks. You can go cruising in the Mekong. Battambang has done a good job in preserving the French colonial buildings as well as nearby ancient temples. I hope more of Cambodian heritage can be preserved, to give visitors new perspectives of the country."