Singaporean entrepreneur George Goh announced on 12 June 2023 that he will be contesting in the country's presidential elections, becoming, in fact, the first challenger to Tharman Shanmugaratnam who has already announced his candidature.
Goh's media team said that he had originally taken the decision to contest the presidential elections in 2017. The team added that he will be contesting as an "independent candidate."
Tharman Shanmugaratnam, Senior Minister and Coordinating Minister for Social Policies, has announced that he will step down from his Cabinet roles and resign from the PAP in July to be able to contest the election.
In a snipe at Tharman, Goh asked if he is "the right man to become President," owing to his close association with the ruling People's Action Party (PAP) since 2001.
"This time, the establishment has endorsed Senior Minister Tharman Shanmugaratnam as its candidate. Mr Tharman has been with the People's Action Party since 2001. He is a long-time Cabinet minister and has, since his civil service days, been closely involved in public finance policies and institutions," the statement read.
"This is especially so, given the President's role in checking the government in the two important areas concerned with the national reserves and key public office appointments. To maintain the integrity of the office, the President must not only be above politics but be perceived as such," added the statement.
Goh, whose full name is George Goh Ching Wah, has been married twice. His first wife died when he was 40 years old. He has three children from his first wife. His second wife is Lysa Sumali, with whom he shares one child. One of his children worked with Team Singapore at the recent Southeast Asian Games (SEA Games).
He is active on Facebook and Instagram, where he gives glimpses of his personal life as well as makes announcements connected to his business and political ambitions.
In a post on 13 June 2023, Goh underlined why he wants to contest the elections.
"Our country is in need of a leader who is independent enough to keep our government accountable, dependable enough to champion the city, and compassionate enough to put the people first," he said.
Interesting facts about George Goh — the entrepreneur, philanthropist, diplomat and singer
He was born into poverty
In fact, George Goh has never shied away from speaking about his humble beginnings. He was born in a very poor household in the Malaysian state of Negeri Sembilan. On his official website, Goh writes that he grew up in a small kampung (village) with eight other siblings.
"My parents had to give away two sisters as they could not afford them, and a sibling died at four weeks old as we had no money for medical help. At 16, I wondered if my family would get out of poverty," he said.
According to Malay Mail, Goh revealed some facts about his early life in a conversation with a Chinese daily in 2023. He said that the condition of the house they lived in was so poor that water would leak from the zinc roof on rainy days, and he would join his siblings to catch dripping water in buckets. The house had no electricity or running water. A single oil lamp was the only source of light for the family at night.
In a touching post on Mother's Day on 14 May 2023, Goh wrote that his mother raised her six children bravely.
"Long after I had established my career, she would worry that I didn't have enough money, slipping me an SGD 100 note when she could," he wrote.
He worked to make ends meet for his family
George Goh could not finish school because he had to earn a living to help his family get out of poverty. To buy lunch as a student, Goh had to sell sugarcane juice at bus terminals. He also collected condensed milk tin covers to sell as scrap.
At the age of 16, he came to Singapore and joined a shoe-manufacturing factory. He writes on his website that he worked as a sweeper at the factory, but driven by his aspirations, he picked up shoe-making skills, for which he woke up early before starting his work.
He started his business at the age of 22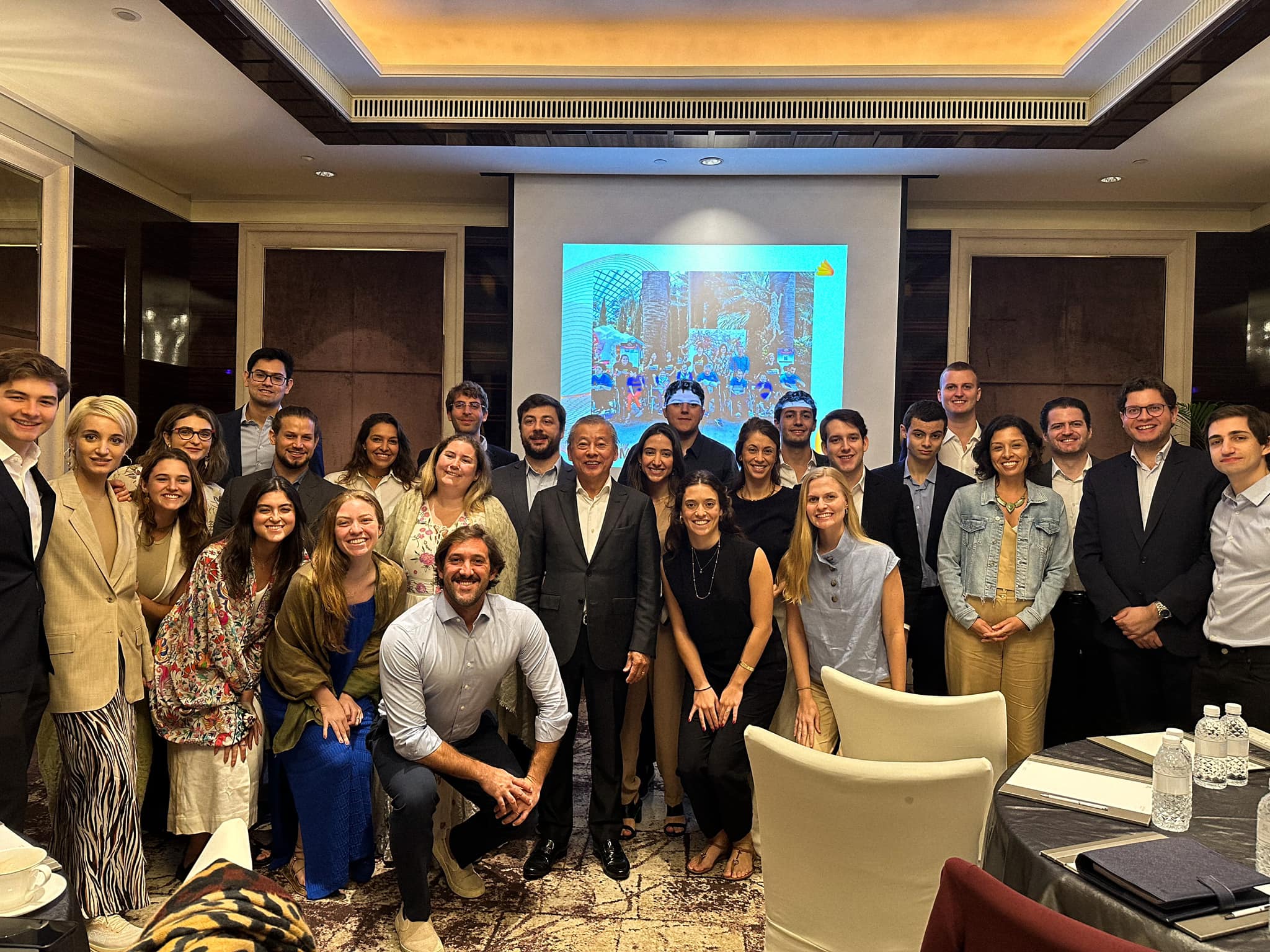 One of the most inspiring facts about George Goh is that he used his savings and the financial assistance his sister provided to start his first business — a shoe-manufacturing company called De'classici — in 1982.
In his conversation with the Chinese daily, he said that his youngest brother later joined the shoe business. Later on, with another brother of theirs, the three brothers started Ossia Trading.
The company's core business was importing and exporting shoes from Taiwan, Thailand, Hong Kong, Indonesia, Japan and Mainland China.
The company started trading in shoes with European fashion brands such as Christian Dior and Yves Saint Laurent by 1987. Later, Ossia Trading also started trading in fashion, luggage, outdoor products and sporting goods.
Gradually, Ossia Trading became Ossia International, an investment holding company which is engaged in the marketing and distribution of lifestyle products.
He has founded and helmed several major businesses over 40 years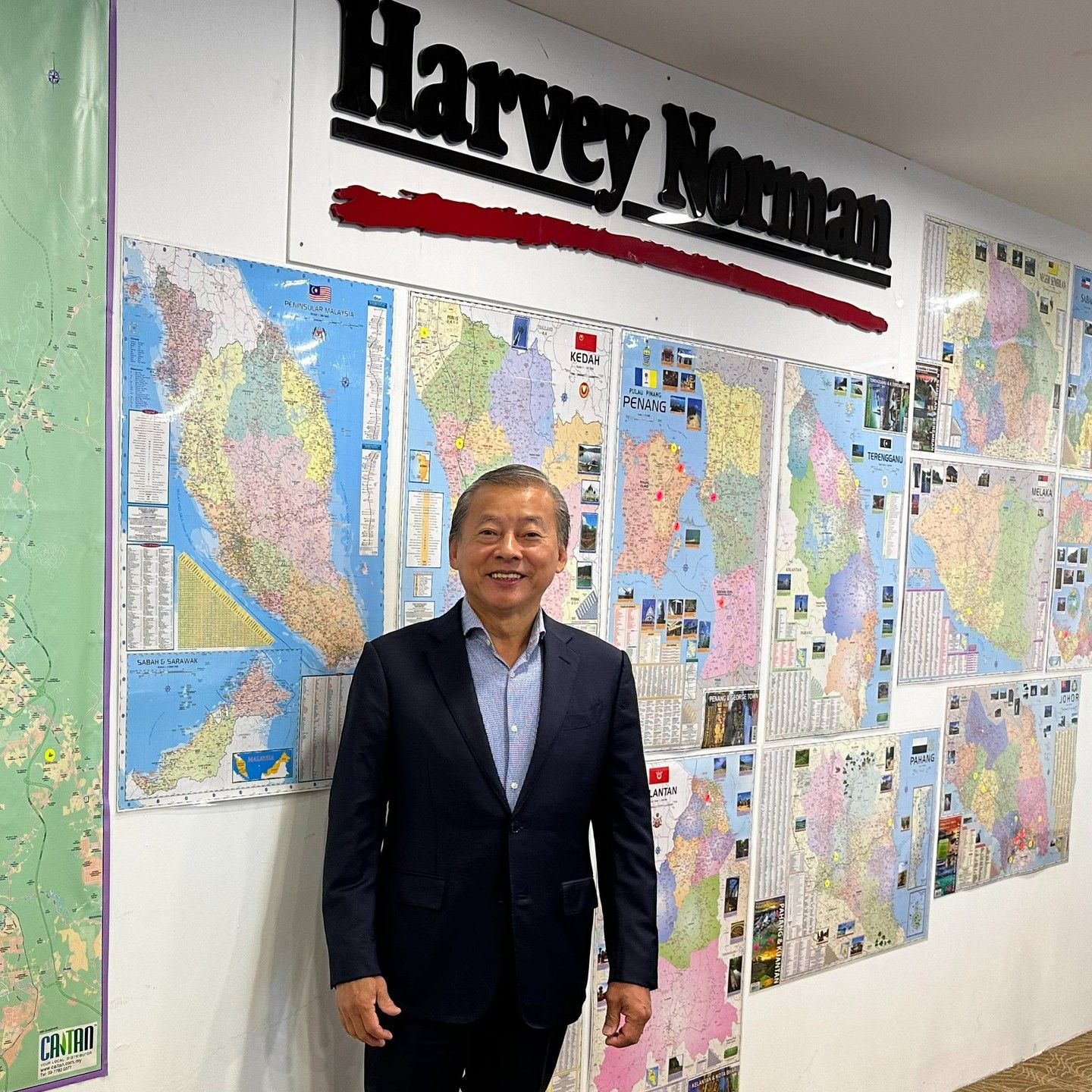 Ossia International was listed on the Singapore Exchange (SGX) in 1996. Today, the company has a market capitalisation of around SGD 45 million. George Goh serves as its chairman. Reports suggest that he holds over 50 directorships in Singapore-registered companies.
Goh's businesses also include Harvey Norman Ossia (HNO), which is the distributor of consumer electronics and furniture in Asia of the Australian brand Harvey Norman. He is the founder and director of Harvey Norman Ossia and serves as the deputy chairman of Harvey Norman Ossia Pertama Holdings Limited.
He is also the founder and group chairperson of ITG International Pte Ltd (formerly known as Internet Technology Group Limited), which has a property development project in China whose gross development value is SGD 1 billion, according to Goh's official website.
He is an advisor to BMCE Bank and the honorary senior advisor to StudioMilou and KVI-Battery Smart Chip Intelligence Company.
His website says that Goh has owned over 100 companies across the Asia Pacific, Europe and the US over the course of 40 years in the world of business. Seven of these were listed and had a collective market capitalisation of SGD 3.15 billion.
He is known for philanthropic works in Singapore and the Himalayan region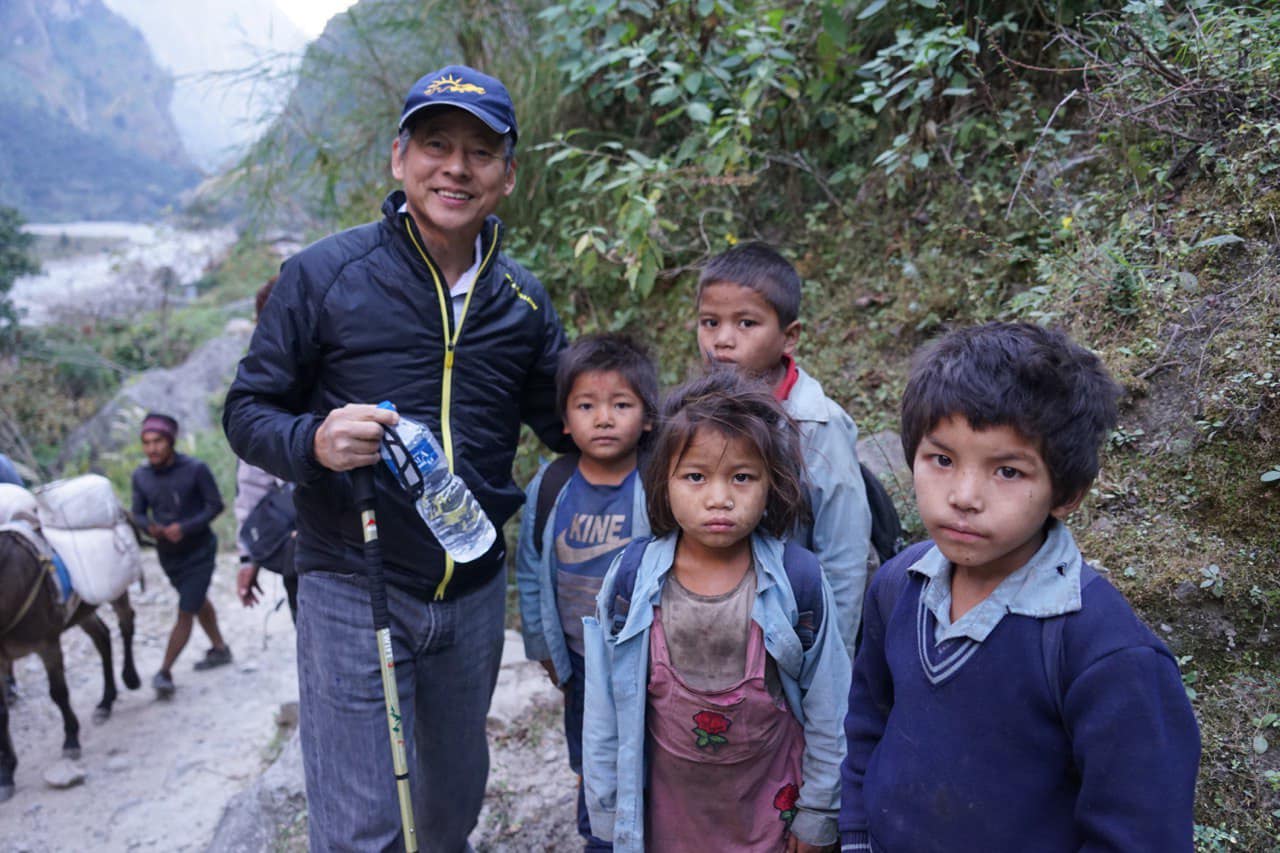 Together with Lysa, George Goh co-founded the charity named Border Mission in 2015. The charity works towards helping the underprivileged in Singapore, the Himalayan region and other developing countries. It also assists the elderly and the disabled in these regions.
His website says that the charity provides better trolleys to elderly cardboard collectors and advocates for better prices for their collected items as part of its Urban Recyclers Project. It says that the charity also helps rebuild infrastructure damaged by disasters in the Himalayan region, besides providing the isolated communities with educational and medical needs.
He is also a council member of the Red Cross Society.
He loves singing as a choir member
George Goh is an executive board member of the Presbyterian Community Services and Presbyterian Preschool Services.
In June 2023, he told Christian community news site Salt&Light that he was drawn to the hymns that church members who visited his shoe factory where he once worked sang.
"I had not known anything about church in my whole life up to that point. In our village, we don't have a church and we know nothing about God," he said in the interview, adding that he was baptised in the church in 1978.
"The hymns were beautiful. I couldn't even read the lyrics, but I loved the hymns," he said. Goh, thus,  became a choir member and has been singing ever since.
"Every month, two to three weekends, I'm still singing as a choir member. I have been singing for the last 40-over years," he said.
Goh got his degree in music from Trinity College London at the age of 62, singing opera and classical music, in 2022. His achievement is significant because he underwent surgery for polyps on his vocal cords in 2016, which, as he says, is "a death blow for most tenors." But he was able to resume singing in less than three months after the surgery.
He set up Singapore's Honorary Consulate-General office in Casablanca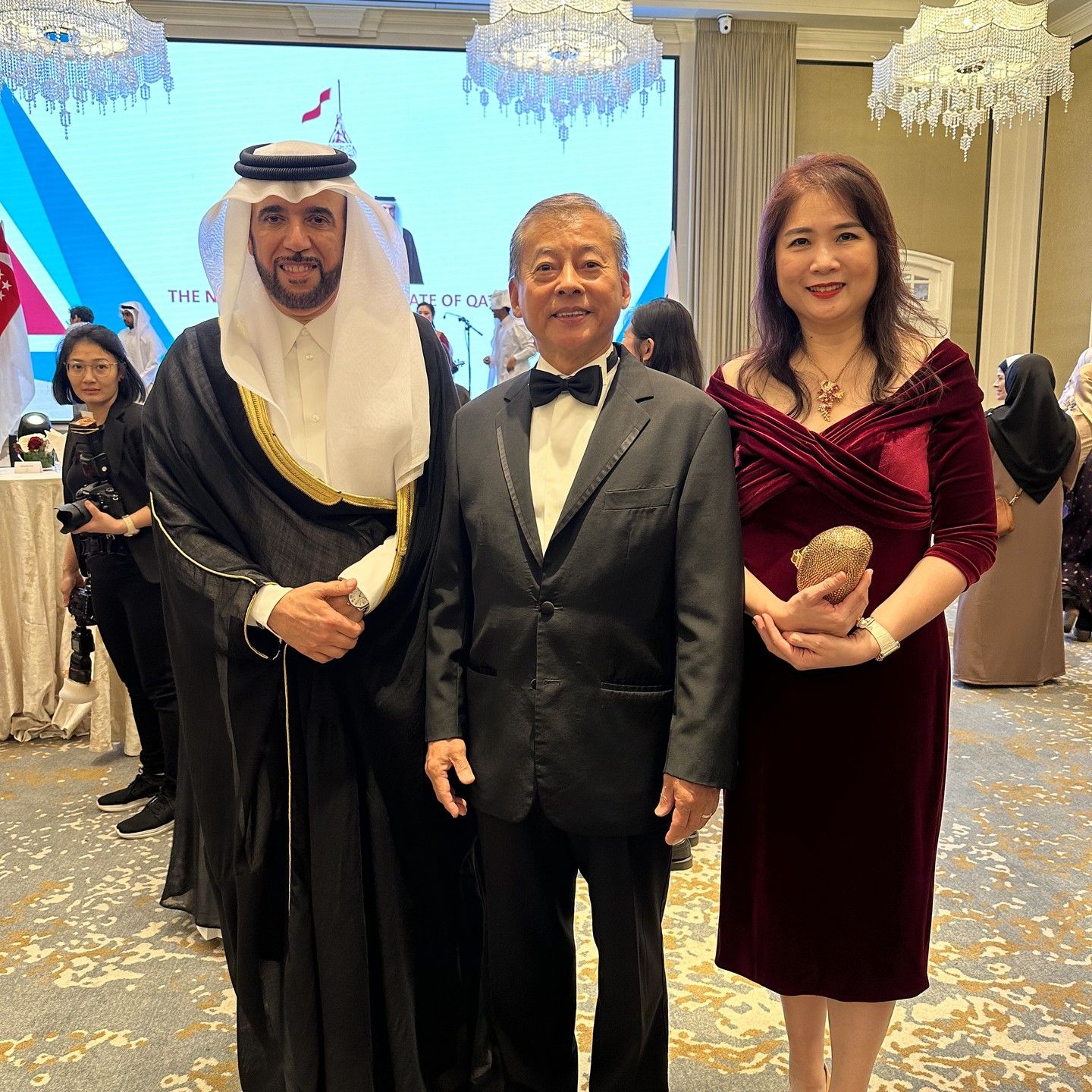 George Goh was appointed Singapore's non-resident ambassador to Morocco in June 2017 and his term was renewed in September 2020. This means that he was a serving Singaporean ambassador until his resignation on 9 June 2023, which he tendered to the Ministry of Foreign Affairs, to be able to contest in the upcoming election.
His website reveals that he set up the Honorary Consulate-General office in Casablanca in February 2020 and, together with his counterpart Ouadia Benabdellah, he set up the Moroccan Chamber of Commerce in Singapore.
He often meets famous Singaporeans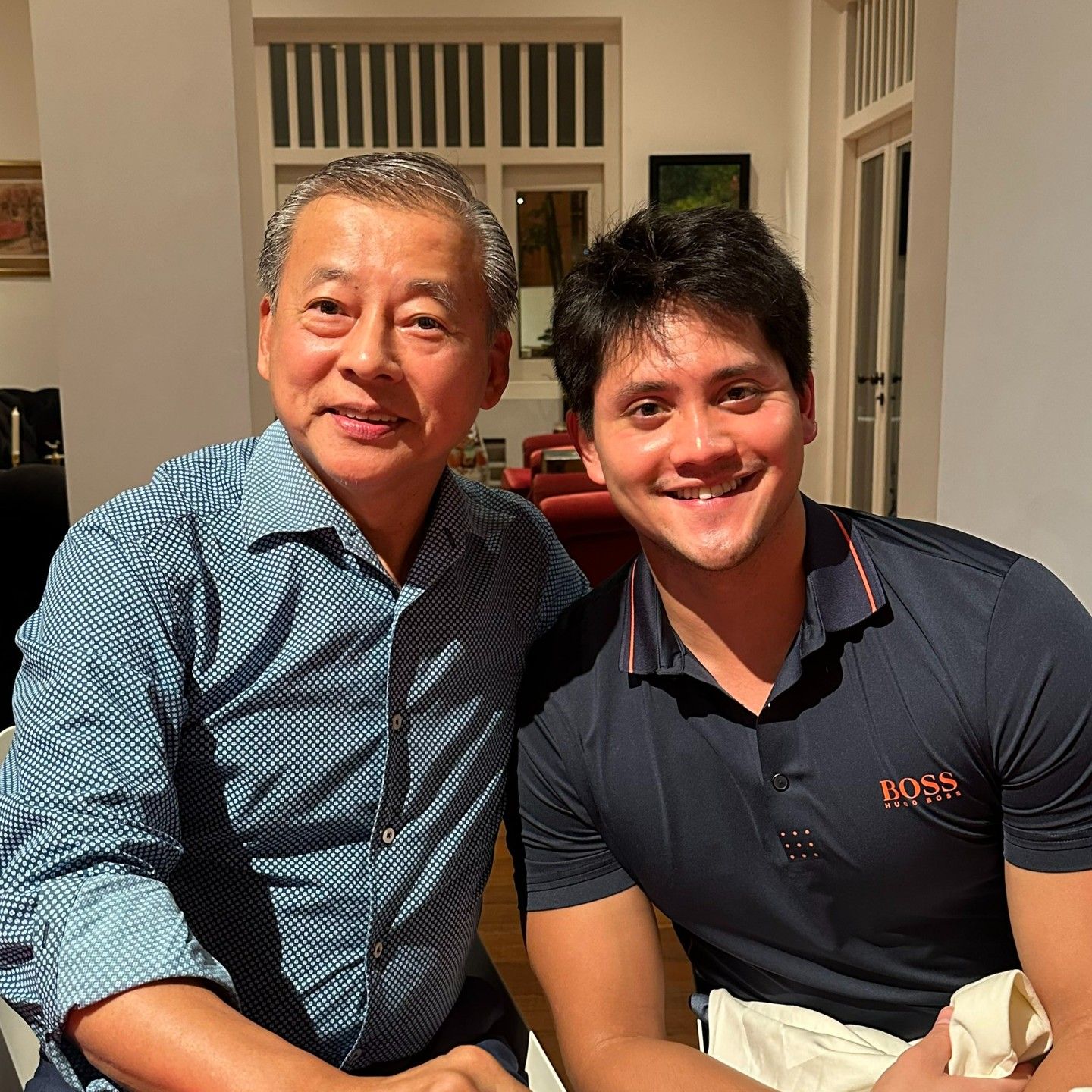 On his social media accounts, George Goh shares pictures of his meetings and dinner experiences with Singaporean celebrities. These include actor-film-maker Jack Neo and Singapore's first Olympic gold medallist, the swimmer Joseph Schooling.
Among the many important figures he has met are Ambassador Ong Keng Yong, General Secretary of the Singapore Kindness Movement Dr. William Wan, national swimmers Yip Pin Xiu and Theresa Goh, and singers Annette Lee and Nathan Hartono.
(Hero and Featured images: George Goh Ching Wah/Facebook)