It is hard to resist some good dessert and when some delicious ice cream is on the menu, there is always room for more. Some of the most expensive ice creams make this a lavish experience with fine offerings and unique ingredients.
The gourmet flavours, rare cocoa blends, sake lees, chocolate vodka sauce and black and white truffles served with exotic fruits, nuts or even edible gold make these pricey ice creams a culinary experience in themselves. Additionally, skilled craftsmanship and mastery of the art make the desserts wholesome delights.
Add to it a shining crystal goblet or a gold spoon to create a neat plating — it is all about offering a sumptuous and luxurious experience whose memory lingers long after the taste is gone.
Here are some of the most expensive ice creams in the world
Byakuya
Price: JPY 880,000 (over USD 6,309)
Cellato is a well-known high-end ice cream brand that made headlines on 18 May 2023, for creating the most expensive ice cream to date. The brainchild of head chef Tadayoshi Yamada, who supervises the French-Japanese restaurant RiVi in Osaka, Byakuya entered the Guinness World Records.
Translating to 'white night' in Japanese, the gelato costs the said amount for a 122 g scoop. Two types of cheese go into making the base. Every serving uses Phantom White Truffle from Alba, Italy, which is priced at about USD 15,192 per kg, as a scent enhancer. Sake lees, a by-product of sake production, is another exotic ingredient that goes into enhancing the complex taste profile. Toppings like white truffle shavings, Parmigiano Reggiano cheese flakes, white truffle oil, black truffles and edible gold leaf make up for the perfect marriage of European and Japanese flavours.
A specially handcrafted metal spoon, by Takeuchi craftsmen in Fushimi, Kyoto, completes the authentic Byakuya experience. The spoon itself is nothing short of an artefact, as it uses techniques and materials used in constructing temples and shrines.
This expensive ice cream, Cellato suggests, should be consumed within 10 days of purchase. A Cellato spokesperson told Guinness World Records, "It took us over 1.5 years to develop, with a lot of trials and errors to get the taste right."
Strawberries Arnaud ice cream
Price: USD 1.4 million
Arnaud's Restaurant in New Orleans, Louisiana, US, is offering this pricey dessert, and it is not just the gorgeous fruits and vanilla ice cream that contributes to the cost. A heavenly combination of whipped cream and fresh strawberries is peppered with mint, expensive Oporto sauce and red wine. It is further garnished with edible gold.
But this dish is not complete yet. Countless people have proposed to their significant others at the high-end establishment. Hence, the restaurant decided to include a 4.7-carat pink diamond ring with the most lavish version of the ice cream sundae. The ring was once owned by Ernest Casse, and diners who wish to savour the ice cream may not get to take it home, but they can get a replica.
MrBeast's ice cream sundae
Price: USD 100,000
Jimmy Donaldson, aka MrBeast, is not only one of the highest-earning YouTubers in the world, but he has also set unprecedented examples when it comes to charity.
In one of his 2021 videos, MrBeast invited his fans and subscribers to sample a series of expensive treats. It started with a USD 100 ice cream, followed by USD 500 cheese balls and a chocolate bar with gold flakes worth USD 1,000. Furthermore, he sat with a bunch of people with a massive bowl of ice cream where each scoop cost USD 100.
While chocolate barks worth USD 500 each were imported from South America, special Japanese strawberries were flown in first class the previous night to create this marvel.
These strawberries were soaked in grape juice worth over USD 20,000, making each fruit cost around USD 75. The dessert was garnished with mini candied peaches worth USD 500 each, a luxurious caramel sauce worth USD 3,000, a wild huckleberry sauce worth USD 50 per spoon, and a rich butterscotch sauce costing USD 45,000.
MrBeast also handed the chef a USD 20,000 tip for the opulent dessert.
Absurdity Sundae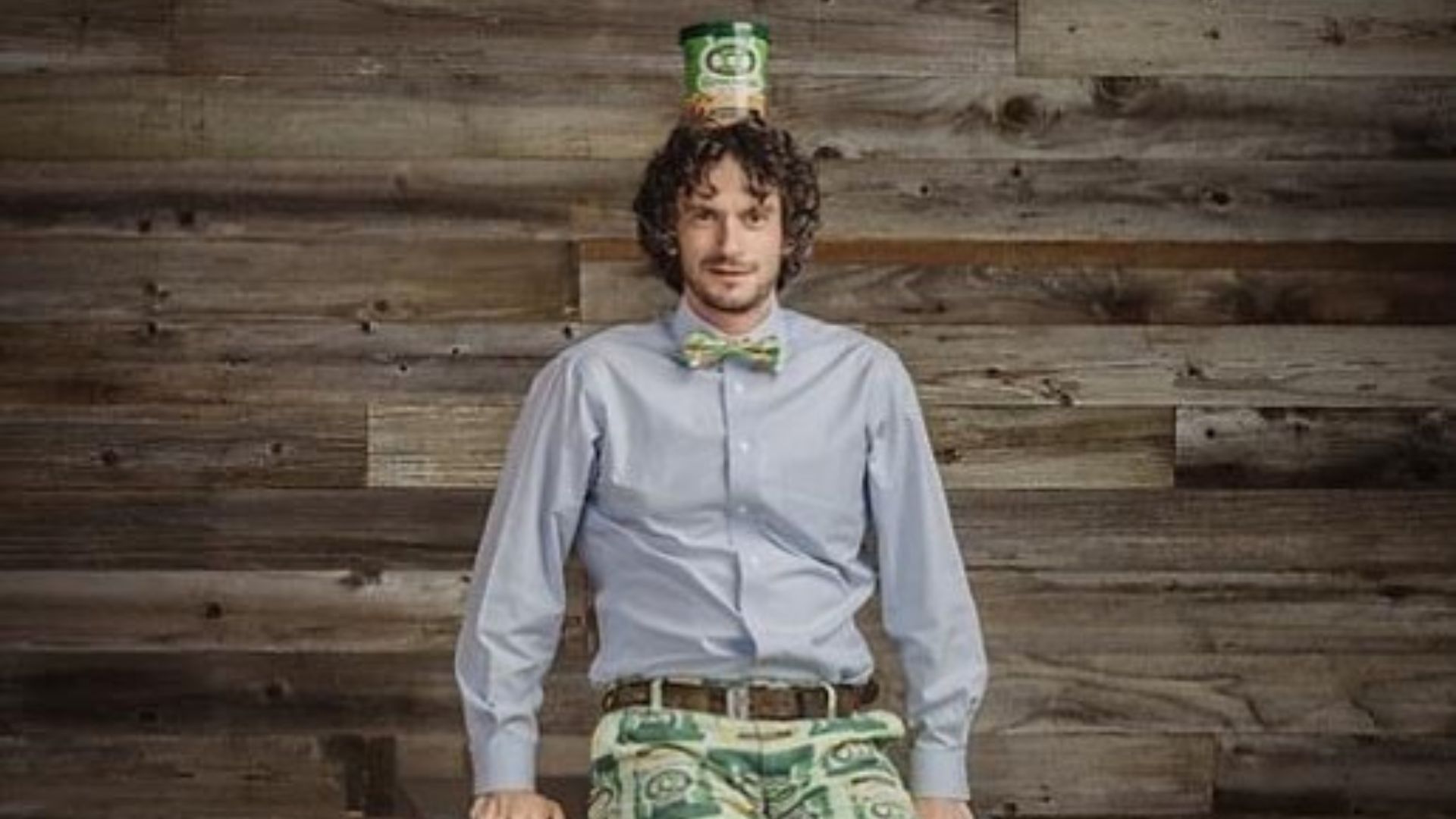 Price: USD 60,000
As the name suggests, this is a Three Twins Ice Cream sundae that is sure to take over your senses. A banana split is covered in rich syrups made of rare dessert wines such as Chateau D'Yquem, a 1960s vintage port, and a German Trockenbeerenauslese. It is then topped with three scoops of decadent ice creams from the organic California brand. Guests can enjoy this dish with a gold spoon from the 1850s. These ingredients make only a portion of the expensive ice cream – Three Twins Ice Cream Sundae.
Add to this a first-class flight ticket to Tanzania, a guided tour of Mt. Kilimanjaro and splendid five-star accommodation raises the cost further to the whopping amount. In fact, the idea of this out-of-the-world ice cream sundae was conceived by Three Twins founder Neal Gottlieb (pictured) when he was hiking up the mountain in 2011.
Absurdity Sundae is also a major step towards promoting sustainability. Nearly one-sixth of its price is donated to an African charity that is working towards environmental conservation and climate change.
Frrrozen Haute Chocolate
Price: USD 25,000
The extra Rs in the spelling are added to this expensive ice cream from New York's posh Serendipity 3 hotel to give an idea of the brain freeze that you might get with a spoonful.
When it debuted in 2007, the dessert made a Guinness World Record as the most expensive dessert ever created. A fine concoction of 28 cocoas — half of which are of the ultra-premium variety — milk, whipped cream, expensive truffle shavings and Madagascan vanilla ice cream make the Frrrozen Haute Chocolate ice cream a delicacy.
But that is not all. It is garnished with 5 g of edible 23-carat gold and is served in a goblet lined with edible gold. An 18-karat gold bracelet dotted with 1-carat white diamonds makes up the base of the goblet. A gold spoon, decorated with white and chocolate-coloured diamonds, is provided to savour its delicate flavours. Diners also get to take the spoon home.
Bear Extraordinaire
Price: USD 1,500
Baccarat Hotel in New York City is one of the city's most posh addresses, and this is where the grand Bear Extraordinaire was born. The expensive ice cream sundae was conceptualised by acclaimed pastry chef Rosario Wakabayashi and is the culmination of rare ingredients.
The base is made of rare Madagascar vanilla beans. It rests inside a delicate white chocolate eggshell hand-painted with coloured cocoa butter. A mix of 3g of black truffle crumble priced around USD 95, Madagascar dark Manjari chocolate and Valrhona Gold cocoa nibs support the entire structure. It is then dressed in a lustrous hibiscus champagne sauce, citrus meringue and fondant butterflies, while a spun sugar nest covers the top. Edible silver and gold leaves lend the final touches to the garnish.
What mainly adds to its staggering value is the exquisite USD 1,200 honeycomb-designed porcelain base and bear-shaped crystal top in which the Bear Extraordinaire is served. Known as the Baccarat 'Zoo Bear' crystal bowl, it can be taken home. However, without it, the sundae costs about USD 300.
Golden opulence sundae
Price: USD 1,000
One of the most expensive ice creams to touch the USD 1,000 price tag, the Golden Opulence sundae is another superb Serendipity 3 creation from New York City. However, it must be ordered at least 48 hours in advance.
The decadent dessert comprises three scoops of Tahitian vanilla ice cream, 23-carat gold leaf, almonds, caviar and a sugar-forged orchid. It takes eight hours to build the dainty thing. It is then plated with meticulous detail in a USD 350 Baccarat crystal goblet, lined with some more 23-carat gold leaf.
Offering nothing but all things luxe, candied fruits from Paris, Tuscany chocolate, Madagascar vanilla, gold almonds and marzipan cherries are also added to it. It is served with an 18-carat gold spoon to make the experience more regal.
It held the title of the most expensive dessert in the Guinness World Records from September 2004 to November 2007, before Frrrozen Haute Chocolate ice cream dethroned it.
Mauboussin mega sundae
Price: USD 1,000
New York City restaurant Bagatelle's pastry chef Sebastien Chamaret is the person behind this boozy affair.
Good-old vanilla ice cream is paired with chocolate truffles, macarons, Dom Perignon Rose special sorbet, whipped cream, chocolate vodka sauce and brownies. Lightly finished with gold leaves and specks, this dessert creates an exquisite experience.
To keep up with the vodka spirit, it is served in an oversized martini glass, and diners are given a black steel and white gold ring as a souvenir to take home.
(Hero and feature image credit: Cellato)