Ezra Miller has essayed an array of splendid onscreen characters in notable Hollywood films. The non-binary actor has owned red-carpet events with his couture looks and appeared at Comic Cons with quirky outfits like no other. And as DC Extended Universe revives the fastest superhero alive with The Flash, Miller continues to hold solid ground. So, let's look at some interesting facts about them you probably didn't know.
From appearing in acclaimed films like We Need To Talk About Kevin (2011) starring Tilda Swinton, Perks of Being A Wallflower (2012) alongside Emma Watson and Logan Lerman, and Harry Potter spin-off film Fantastic Beasts And Where To Find Them (2016) and its sequels to being cast as the Flash in the 2016 Batman vs Superman: Dawn of Justice, Ezra Miller's road to stardom is dotted with both success and controversies alike.
Interesting facts about Ezra Miller to know about
Ezra Miller is the youngest among three siblings
Ezra Matthew Miller is born on 30 September 1992 in Wyckoff, New Jersey, to mother Marta Koch, who is of Dutch and German descent and a modern dancer, and father Rob S Miller, a Jewish who was into book publishing. According to IMDb, Miller has two elder sisters and is Jewish and spiritual.
They dropped out of high school
Miller attended Rockland Country Day School and The Hudson School. The latter is a prestigious institution in New Jersey. However, Miller dropped out in 2008 when they were 16 to pursue an acting career. It was the same time they made their feature film debut with Afterschool. A New York Mag report says, "A despondent Beethoven came to Miller in a dream when he was 16, and he decided to quit school."
Miller is an opera singer
An interesting fact about Ezra Miller is that as a kid, they had trained to be an opera singer. Reportedly, they had a speech impediment and were extremely conscious of their stuttering. At a time when therapy proved to be more alienating for them, Miller turned their attention to operatic training at the age of six.
They sang with the Metropolitan Opera, and the art of controlled breathing helped Miller overcome it in a year.
Miller came out in 2012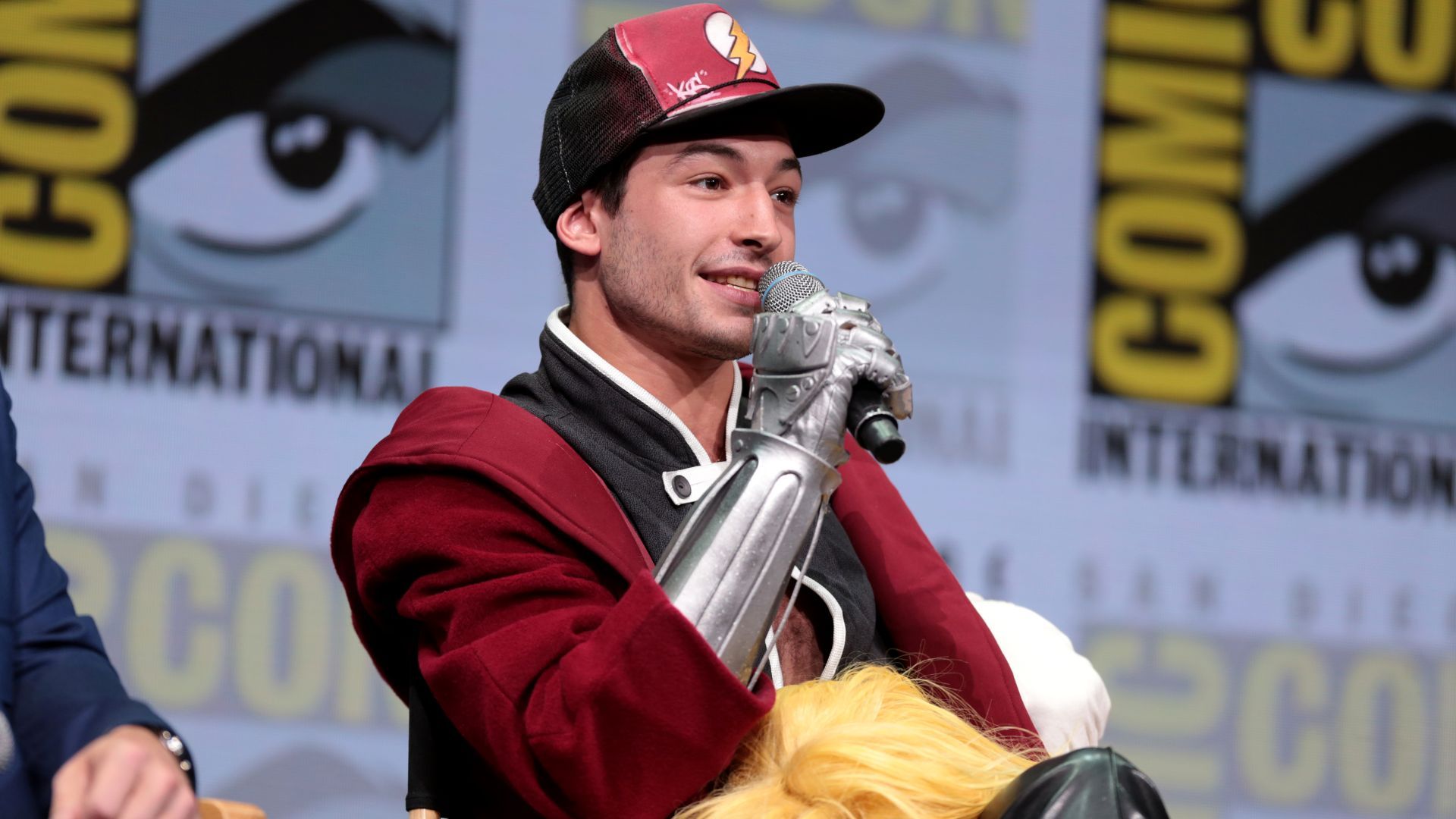 Miller came out as a queer non-binary person in 2012. Speaking to Out Magazine, they told, "I have a lot of really wonderful friends who are of very different sexes and genders. I am very much in love with no one in particular."
Tracing their journey from a very young age till the time, The Standard Prison Experiment (2015) actor added, "So I went from having a stutter to being a totally gay little opera singer to being, like, a really confused queer adolescent."
In 2018, they told Playboy magazine, "I'm trying to find queer beings who understand me as a queer being off the bat, who I make almost a familial connection with, and I feel like I'm married to them 25 lifetimes ago from the moment we meet."
Ezra Miller is part of a 'genre queer' band
Besides being a talented actor, Miller is also an adept musician. He plays in a 'genre queer' rock band, Sons Of An Illustrious Father. While Miller is a vocalist, a percussionist and plays the keyboard in the group, Lilah Larson is on vocals, guitar and drums and Joshua Aubin is also on vocals along with bass and keyboard.
According to New York Mag, the group derives its name from Aristotle's Republic. Miller says it alludes to "the inherent torment of being privileged or coming from an illustrious father in a time of gross economic disparity."
With philosophical ideas and social commentaries as its main themes, the band has held shows across the US and Europe. In 2019, the trio released a cover of The Pussycat Dolls' "Don't Cha". The music video featured Miller dancing to the beats with Bobbi Jene Smith's choreography against dark backdrops and neon lighting.
Ezra Miller's net worth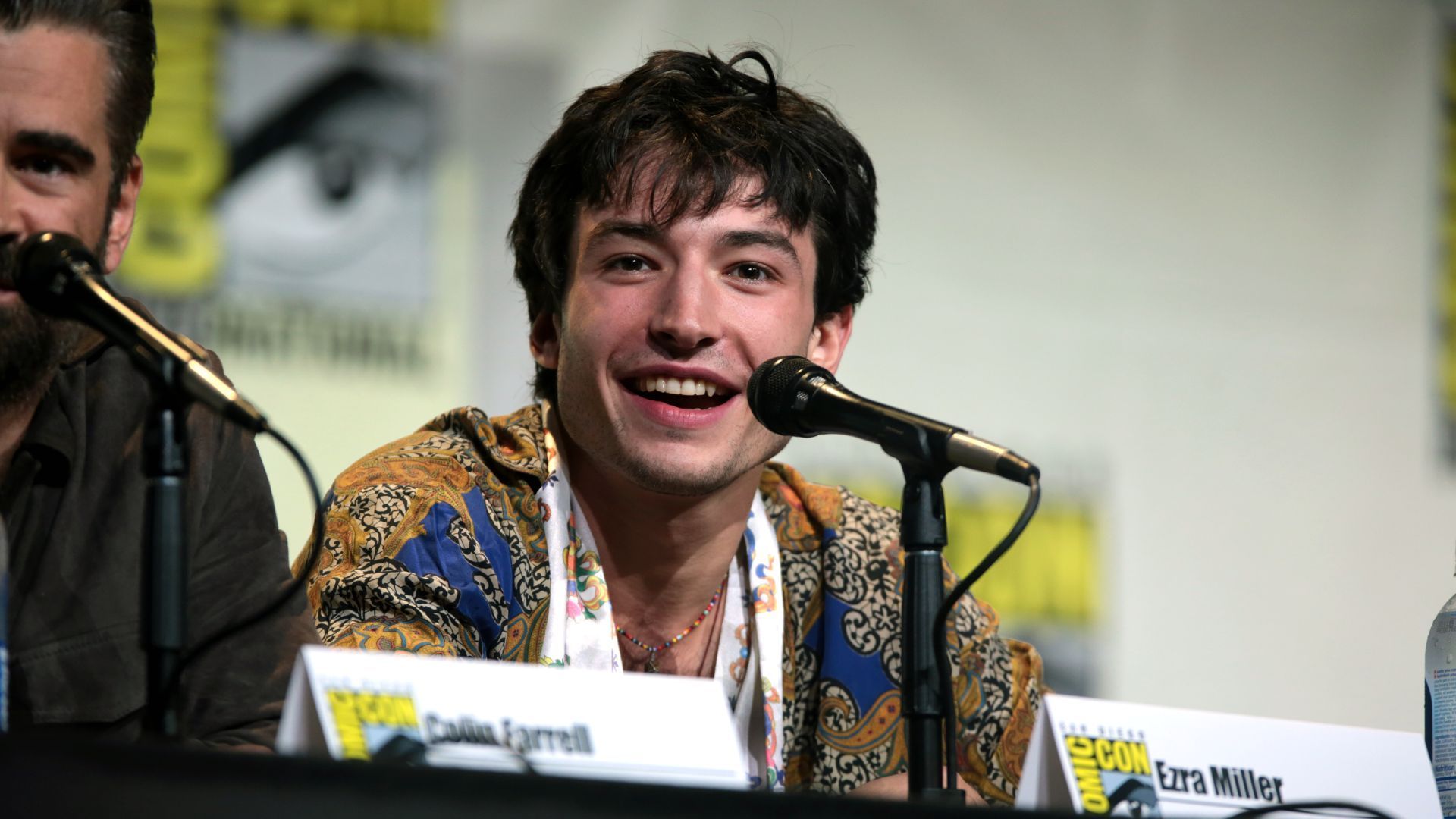 A promising face of the entertainment industry, Miller has a slew of hit films to their credit. And portraying the Flash has catapulted them to higher reaches of fame and success. With such an impeccable resume, it comes as no surprise they would have a high net worth.
According to Celebrity Net Worth, the figure stands at USD 4 million, as of 16 June 2023.
Ezra Miller dated Zoe Kravitz and was engaged to Erin Urb
Although they are currently single, Miller has had a long dating history. They dated Zoe Kravitz in 2010 after the two met during the filming of Beware the Gonzo. However, they called it quits the same year.
They began dating Erin Urb in 2013. The couple became quite serious and were even engaged in 2014. However, Miller broke up after three years of being together.
They are also linked to Lauren Nolting, Shailene Woodley and Tokata Iron Eyes.
(Hero and feature image credit: Michael Tran/AFP)
This story first appeared in Lifestyle Asia India.