Elon Musk, the co-founder of SpaceX and Tesla and the Chairman of Twitter, is a controversial figure. For some, he is a bonafide genius with visionary plans for our future. For others, he is reckless, impulsive and directly responsible for the massive fall in Twitter's market value.
Regardless of what you think of him, there is one thing we can all agree on – Musk has (mostly) been successful in his ventures. SpaceX continues to scale new heights (quite literally) whereas Tesla is the pioneer in the space of electric vehicles. And one of the prerequisites of running successful companies involves hiring the right talent. It won't be an understatement to state that the thousands of bright minds at Tesla, SpaceX and Neuralink are responsible for the success of those companies. Hence, it shouldn't surprise anyone to learn about Musk's SpaceX hiring a 14-year-old as their newest software engineer. Yes, a 14-year-old! After all, age is just a number, right? Well, for SpaceX it was a bit more than that.
The 14-year-old in question here is Kairan Quazi, who is kind of a genius (just like Sheldon Cooper from Young Sheldon and The Big Bang Theory). Graduating at 14 is no small achievement and hence, after a technically challenging yet fun interview, SpaceX hired him as its latest recruit for the Starlink division. For the uninitiated, Starlink is SpaceX's satellite internet connectivity system.
Elon Musk's SpaceX selected Kairan after a challenging interview
Getting an offer from SpaceX is no easy feat, as SpaceX itself mentioned in the offer letter to Kairan Quazi. Hence, Quazi had to be simply brilliant to crack the job interview that most grown-ups struggle to get through. While the details of his interview haven't been made public, Quazi says the process was "transparent, technically challenging and FUN."
Quazi will join the company in July, as clarified by his LinkedIn post.
Who is Kairan Quazi?
The media is currently describing him as a born genius. At the age of two, it is said that Quazi could speak in complete sentences. Once he reached kindergarten, he would tell stories from National Public Radio to his teachers and classmates. Once he was nine years old, he felt that his role in the third grade was not challenging enough. Hence, his family was able to get him admitted to Las Positas College in Livermore, California.
It was only during his college days that Quazi was able to finally feel that the education curriculum was at par with his mental acumen. In his own words, "I felt like I was learning at the level that I was meant to learn."
He eventually transferred to Santa Clara University where, as an engineering student, he had the freedom to pursue a career path that could solve the big problems of the world.
To that effect, while he was in college, he and his mother prepared a list of all the companies where he could apply for an internship. Although most companies ignored his internship request, it was Intel that gave him his first opportunity. Lama Nachman, who was the director of the Intelligent Systems Research Lab, had interviewed the then-10-year-old Quazi and accepted his proposal. This gave him the big break he needed to advance in his career. Kairan got a chance to work on Generative AI during his tenure here.
Is Kairan Quazi the real-life Sheldon Cooper?
The eerie similarities between the lives of Kairan Quazi and the fictional Sheldon Cooper from Young Sheldon are uncanny. Things get more interesting when you factor in the fact that Elon Musk actually had a cameo in one of the episodes of Young Sheldon. Well, The Big Bang Theory fans might now have a real-life Sheldon Cooper to look up to.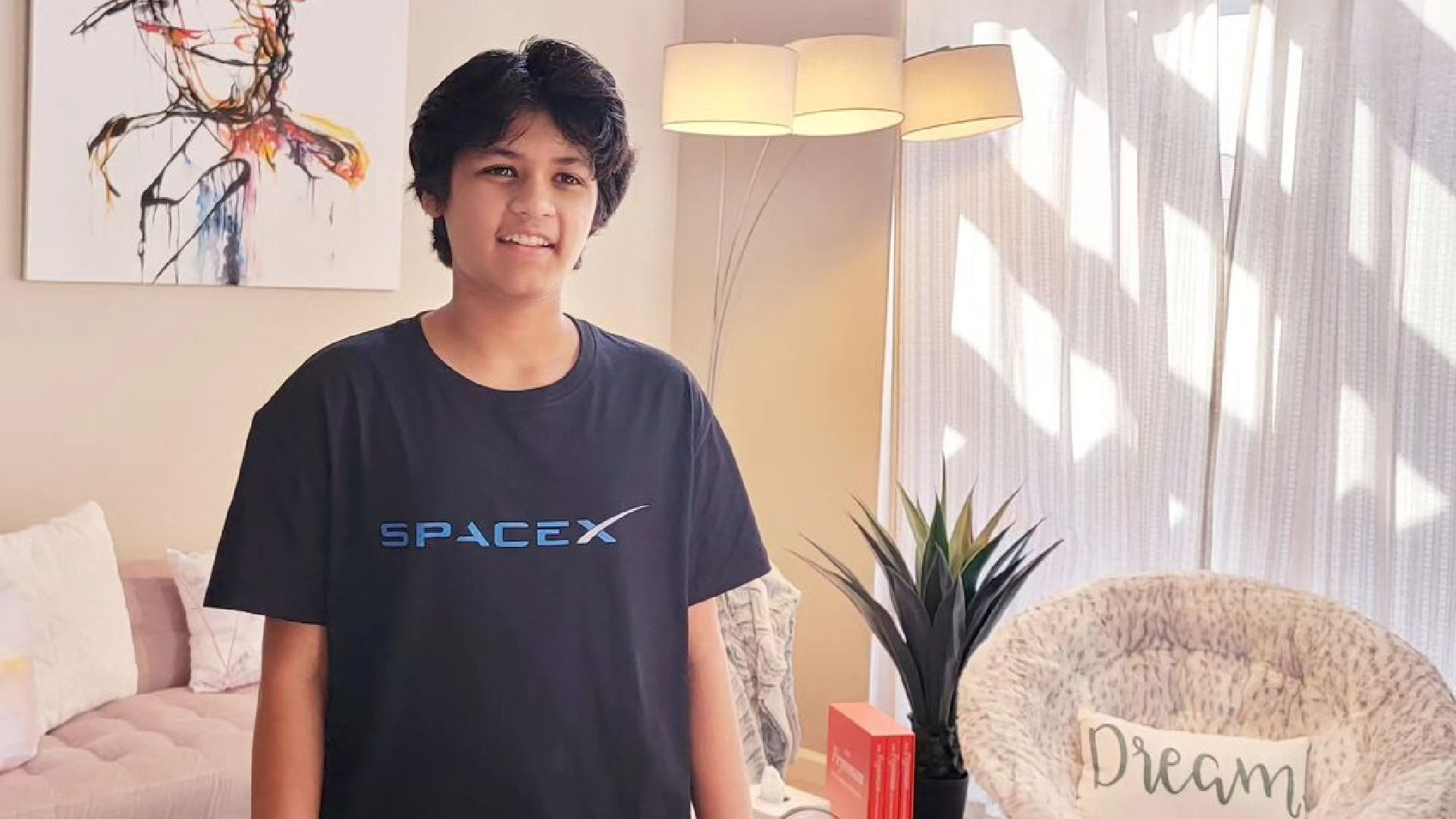 Keeping aside all the pop-culture references, it is easy to assume that Quazi is nothing less than a genius. However, that's not what his parents feel. According to them, "Genius is an action ― it requires solving big problems that have a human impact."
There's also the fact that you are not always going to find this child genius on his study desk. Quazi also likes playing video games, of which his favourite is the Assassins' Creed series. He also likes reading sci-fi novels and critical pieces on economics.
How does Kairan feel about joining Elon Musk's SpaceX?
"I will be joining the coolest company on the planet as a Software Engineer on the Starlink engineering team. One of the rare companies that did not use my age as an arbitrary and outdated proxy for maturity and ability", wrote Quazi in his latest LinkedIn post after Elon Musk's SpaceX sent him the offer. Kairan also expressed his gratitude to all his mentors who had given him opportunities.
(Main and Featured Image: Instagram / @thepythonkairan)
This article was first published in Augustman Malaysia.